Kids and Cops 2023 continues free educational entertainment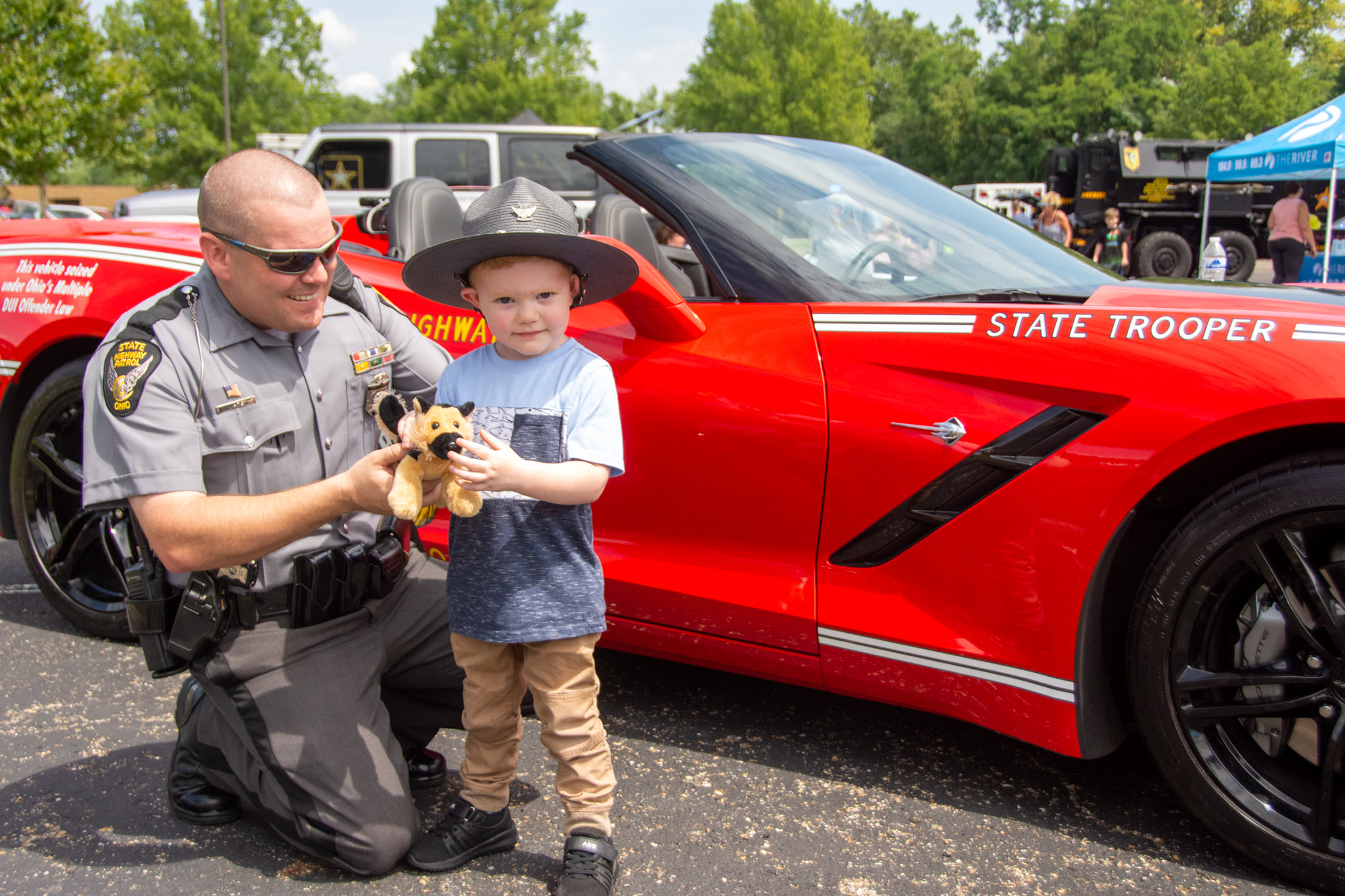 Ohio University Lancaster's Law Enforcement Technology Program, the Lancaster Police Department, and the Lancaster Citizen Police Academy Alumni Association will host the annual Kids and Cops Day on Saturday, May 20, from 10 a.m. to 2 p.m. Kids and Cops 2023 is a free event and will be held in the North Parking Lot of the Ohio University Lancaster campus.
Kids and Cops Day gives children and community members the chance to connect and interact with local law enforcement agencies, fire departments, and other first responders, as well as community organizations. This allows children to learn more about the local agencies, see equipment firsthand, and shape a positive view of local law enforcement officers and first responders.
"Kids and Cops Day gives families the opportunity to interact with community law enforcement officers in a positive way. This event builds trust in the community and a deeper understanding of the role these units play in protecting citizens. For many, this is a chance to counteract stereotypes that are becoming prevalent towards this field of study. To illustrate the good that comes from the care that is provided by these units daily," said Lisa Taylor, professor of Law Enforcement Technology at Ohio University Lancaster. "For the past seven years, Kids and Cops Day has attracted upwards of 2,000 people. Kids not only get to interact with officers, firefighters, and EMT's, but kids can see various first responder vehicles and ask questions about what they do. The success of this event would not be possible with area partnerships that continue to keep Kids and Cops Day free to the public."
Children will have the opportunity to learn about equipment and technology used by first responders. Agencies throughout the Fairfield County and surrounding areas will attend with cruisers, helicopters, Air Evac, S.W.A.T. vehicles, patrol cars, motorcycles, a smoke house, a dunk tank, safety town and much more.
"We are so excited that we get to have this event" said Debbie Probasco, vice president and event coordinator of the Lancaster Citizen Police Academy Alumni Association. "I would like to thank Ohio University Lancaster and all the agencies for coming to our event. But more importantly I would like to thank all the businesses and individuals that have made this possible through their wonderful donations."
Children will receive a free a gift bag and other giveaways. Local organizations will provide various child safety and promotional items. The first 500 children in attendance will receive a free t-shirt.
For more details, visit ohio.edu/lancaster/kids-and-cops-day-23.