Physician mentorship program gets high marks from participants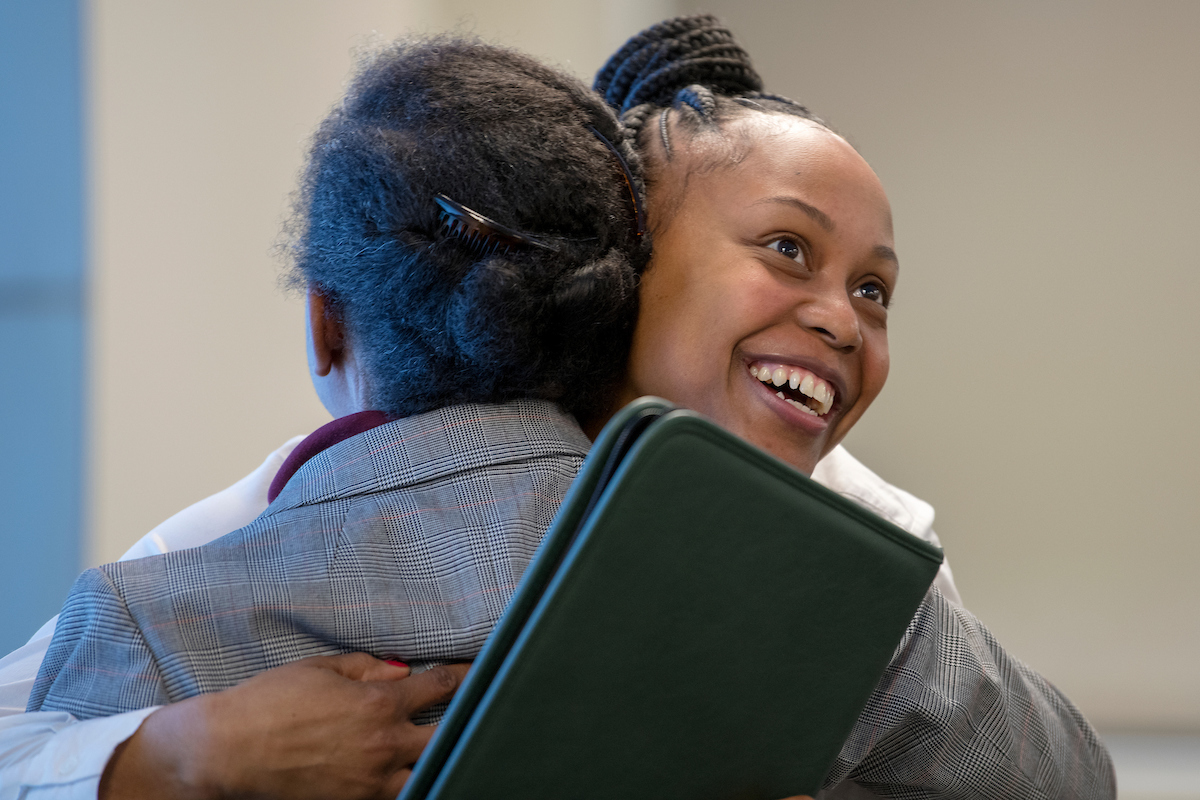 In an effort to increase physician diversity and enhance the health care of minority populations in Ohio, both OhioHealth and Cleveland Clinic partnered with the Ohio University Heritage College of Osteopathic Medicine to create the Physician Diversity Scholars Programs (PDS). The programs pair underrepresented minority medical students with URM physician mentors who help students navigate medical school.
Medical school admissions data show there is a racial gap in the number of applicants from underrepresented groups. According to the Association of American Medical Colleges (AAMC) Diversity in Medicine summary, 8.4 percent of applicants to U.S. medical schools in 2018-2019 were Black and 6.2 percent were Hispanic/Latinx. Of those accepted, 7.1 percent were Black and 6.2 percent were Hispanic/Latinx.
For the most recent class admitted to the Heritage College, the number of Black students enrolled was 9 percent, slightly higher than the national average, while the number of Hispanic/Latinx was 6 percent.
"The executive summary from the AAMC speaks to the continued disproportionate levels of both medical school applicants and matriculants when it comes to diversifying the faces of medicine," said Rosellen Roche, M.D., Ph.D., professor in the Department of Primary Care. "Why mentoring programs like ours are so important, is that they allow students a space where they can learn from the very important experiences of others who have come before them."
Roche served as the principal investigator of a research project funded by the American Society of Association Executives (ASAE) that examined the PDS programs by collecting the perspectives of students and mentors. At a recent event sponsored by the Heritage College Office of Inclusion and Department of Primary Care, she shared that PDS participants give it high marks.
Mentorship and networking opportunities, students said, were two of the key benefits of participating in PDS. More than a third of the scholars surveyed gave the program a 10 out of 10, and 95 percent said the program was worth their time.
"I am not surprised that the program is working as intended because mentorship is a key element to the success of students, especially those underrepresented in medicine," said Tanisha King, Ph.D., co-investigator on the project and Heritage College chief inclusion officer. "We are so proud of both the mentors and mentees!"
Not only did the research project collect students' views on mentorship, diversity, equity and inclusion, and their interest in community involvement as they progress through their careers, the study also examined mentors' experiences as role models and how they passed their knowledge and experiences on to students. Community engagement was one characteristic that stood out.
"Notably, 100 percent of students agreed they believe it is important for physicians and especially minority physicians to be engaged as leaders in community organizations," said Roche.
Roche and the research team found that nearly half of the physician diversity scholars surveyed are currently involved with a non-profit, while nearly a quarter of them serve as leaders either in the medical school or within their community.
Although Roche is still examining data collected on the PDS programs, the preliminary results suggest the programs are working as intended and connecting students to role models who can enhance their experience of medical school.
The study "Promoting Professional Association Leadership Through Career Mentoring for Early-Career Under-Represented Minority Physicians" received financial support from the ASAE Sal Martino Grant for Diversity, Equity and Inclusion Research. The purpose of the grant is to encourage collaborative research between members of the academic and practitioner community to advance DEI knowledge in association with management and leadership.