Drea Kelly, ex-wife of R. Kelly, to discuss domestic violence on Oct. 24
Published: October 16, 2019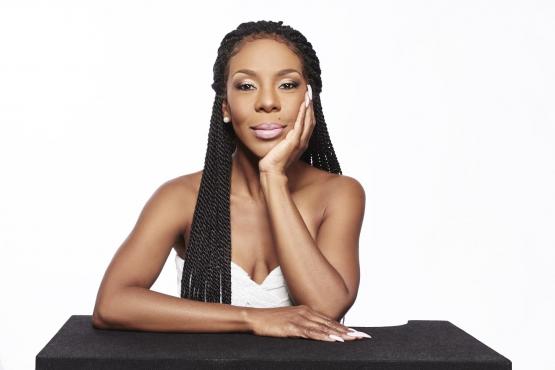 Women's Center
Drea Kelly, ex-wife of R&B superstar R. Kelly, will host an Ohio University 365 Conversation titled, "Creating Public Awareness to End Domestic Violence," at 7:30 p.m. Thursday, Oct. 24, in the Baker University Center Ballroom. The event is free and open to the public.
The talk will be live streamed to Chillicothe's Bennett Hall Auditorium and the Dublin Campus' OhioHealth Medical Education Building 1, room 242.
The goal of the 365 Conversation is to start the conversation about domestic violence, not just through a hash tag, but through a plan of action to eliminate abuse and violence from relationships and also eradicate sex trafficking.
During her talk, Kelly will discuss her journey to healing. She also will highlight learned behaviors from her abuser and herself and the warning signs of a volatile relationship. Event organizers said they hope her healing words offer attendees the openness to receive and self-reflect.
Kelly, a survivor of domestic violence, created the 12th Round Foundation, an organization that celebrates survivors of domestic violence and provides preventative education so that no one will become a victim in the future. It also commemorates the lives of people who were lost to domestic violence.
Raised on the Chicago's Southside, Kelly attained national fame after she was cast on VH1's reality show, "Hollywood Exes," where she was branded "the breakout star." Her personal story left millions of viewers in love with the "brown ballerina."
Kelly also gained notoriety as a choreographer, principle dancer and creative director for her ex-husband's world tour performances, music videos and award show performances. Some of her other clients have included R&B performers Teddy Riley and Xscape to name a few. She has also found success in operating her own dance theatre companies, AKDT and Le Belle Jete' Cabaret.
The OHIO Women's Center and its partnering organizations, including Counseling and Psychological Services, the Survivor Advocacy Program and Health Promotion, are committed to providing programming during October, which is Domestic Violence Awareness Month.
"We are always seeking speakers that we believe will connect with our students," said Dr. M. Geneva Murray, director of the OHIO Women's Center. "When the TV show, "Surviving R. Kelly," was released, we began to look at survivors that participated in the documentary. We were hopeful that we would be able to have Drea Kelly, but weren't positive that we could make it happen. It's a testament to the incredible support we receive across campus that we are able to bring in such a powerful speaker. We hope everyone will attend as we all have an opportunity to promote healthy relationships and provide support for survivors."
Dr. Winsome Chunnu, director of the OHIO Multicultural Center, said Kelly's talk is critical for all women to hear, particularly women of color.
"The research shows that women of color are less likely to report or see appropriate services," Dr. Chunnu said. "As an immigrant woman, it is also important that I point out that for undocumented and immigrant women, the fear or threat of deportation impact reporting as well. Therefore, I hope Drea's story will serve as motivation to them for coming forward."
Kim Castor, director of the Survivor Advocacy Program, also expressed the importance of Kelly's talk.
"We hope that by attending this keynote – survivors, allies and others will recognize the diversity of the survivor experience, as well as the importance of supporting survivors," Castor said.
Kelly's visit is sponsored by the Women's Center, Black Student Cultural Programming Board, the Multicultural Center, Ebony Minds, Division of Student Affairs, Senate Appropriations Commission, Scripps College of Communication Diversity Committee and the Student National Medical Association.
These are two additional opportunities for people to meet Drea Kelly:
"Tea with Drea Kelly" will take place at 1 p.m. Thursday, Oct. 24. This event is open to women of color who are student leaders and their allies. The allies should be able to demonstrate their commitment to supporting women of color, which may be through programming, a dedication to anti-racism work, or other forms of allyship. If you are interested in attending, please register by completing the form at: 

 

https://tinyurl.com/Tea-with-Drea-Kelly

 


 
Survivors of sexual assault, domestic violence, dating violence, harassment, and stalking are welcome to attend a reception with Drea Kelly on Oct. 24. 

All members of the Ohio University community that identify as survivors are welcome to contact 

survivor.advocacy@ohio.edu

 for more information. 

This program has received an exemption from mandated reporting in order to allow for full-campus participation by all members of the campus community. Disclosures of incidents of sexual misconduct at this specified event will not be considered notice to Ohio University. Participation will be capped to provide participants space to interact with Drea Kelly.
Related Link:
https://www.ohio.edu/news/2019/10/sexual-violence-survivor-art-exhibits-making-impact-regional-campuses