Ohio University expands its commitment to affordability with OHIO Guarantee+
Published: January 13, 2020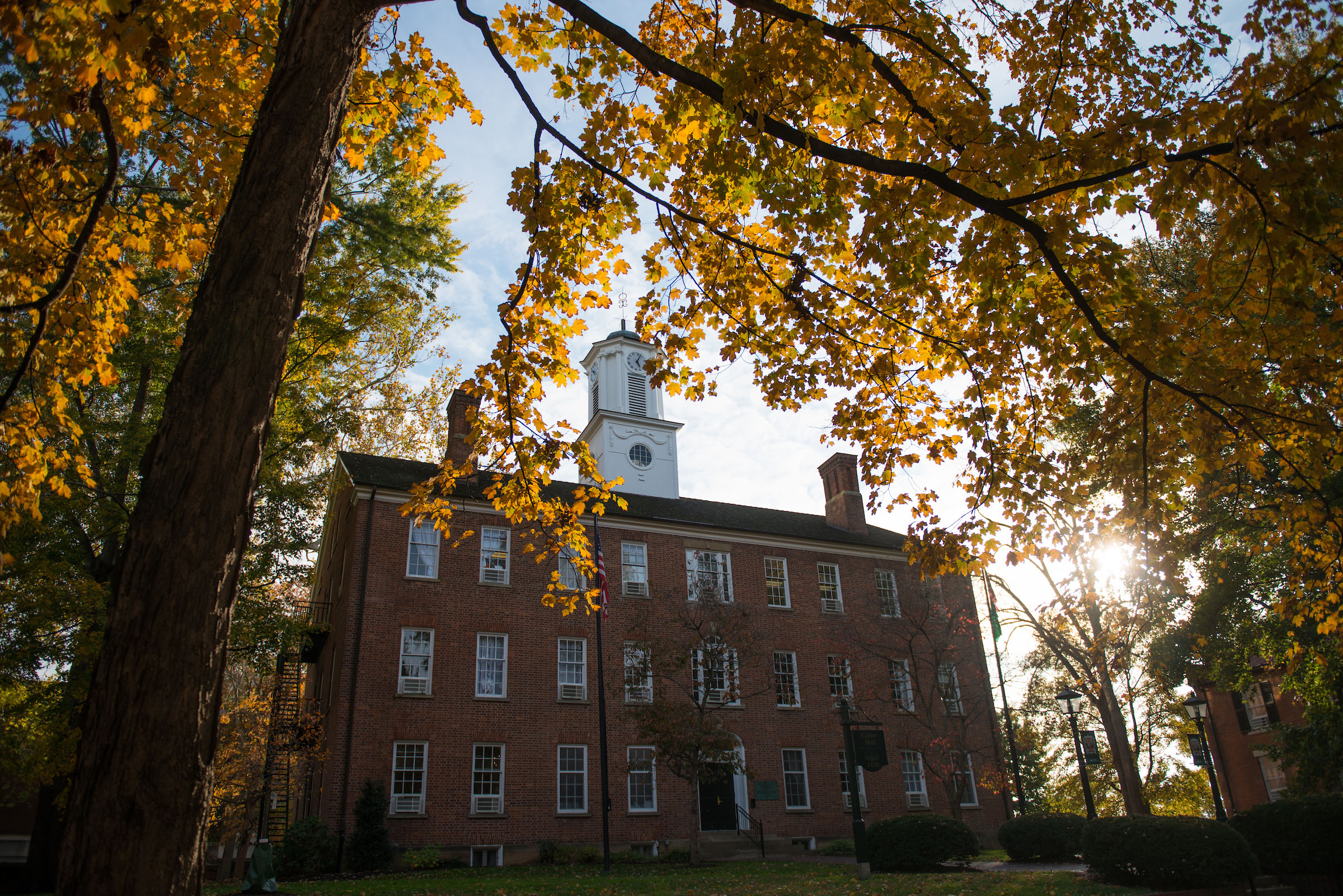 Ohio University announced, today, the creation of a new program that expands on the University's fixed tuition guarantee and ensures a new level of cost transparency and degree affordability.
The new OHIO Guarantee+ includes three components: the state's first and most comprehensive fixed tuition and fees program, a new personalized graduation plan with a commitment to make it right if the University fails to deliver on its plan promise, and expanded lifelong benefits and scholarships.
"We are committed to doing everything we can at Ohio University to help our students succeed in their academic pursuits," said President M. Duane Nellis. "This new program increases access, affordability and degree completion, helping make the total cost of a high-quality education attainable for more people. It also demonstrates our commitment to be here for students long after graduation."
OHIO was the first in the state to launch a fixed tuition and fee program in 2015, and it remains one of the most all-inclusive and transparent. Now, OHIO is once again leading the state with the introduction of the OHIO Guarantee+ Graduation Plan, in which the University will partner with students to design a unique plan to graduation and a shared commitment that they will graduate on-time and on-plan. If the University fails to offer the necessary courses or otherwise does not fulfill the commitments mutually agreed upon in the student's OHIO Guarantee+ Graduation Plan, they will make it right, including – if necessary – course substitution or covering the tuition and fees of any required additional courses.
In addition, OHIO Guarantee+ Lifelong Benefits build on alumni career services already offered to ensure career and leadership coaching and access to our Bobcat Mentor Network for life, as well as expanded alumni-only scholarships for Bobcats who wish to return to continue their education.
The OHIO Guarantee+ Fixed Tuition and Fees and the OHIO Guarantee+ Lifelong Benefits are immediately available to students and alumni. The OHIO Guarantee+ Graduation Plan will be rolled out in phases over the next three years. Beginning in fall 2020, students entering into 17 undergraduate academic majors across six colleges as well as undecided majors in the College of Arts and Sciences on the Athens Campus will be eligible to opt into the first OHIO Guarantee+ Graduation Plan cohort. The individualized graduation plans will include career and leadership coaching and co-curricular opportunities to ensure students are career-ready upon graduation.
By minimizing time-to-graduation and ensuring experiential opportunities and career mentorship, the program sets out to minimize student debt and maximize the return on students' educational investment.
"Governor DeWine continues to prioritize access to higher education for more Ohioans with a renewed commitment to affordability and efficiency," said Ohio Department of Higher Education Chancellor Randy Gardner.  "Programs that aim to reduce student debt, incentivize degree completion, and create overall efficiencies don't just help build a strong workforce but also create opportunities for more Ohioans to fulfill their dreams. I commend our public university presidents for their continued focus in this area."  

OHIO Guarantee+ supports several of Ohio University's strategic initiatives as outlined in its Fearlessly First Strategic Framework.
For more information about the OHIO Guarantee+ program, visit ohio.edu/guarantee.