CIC 'How To Series' to feature Dr. Gigi Secuban March 31
Published: March 31, 2020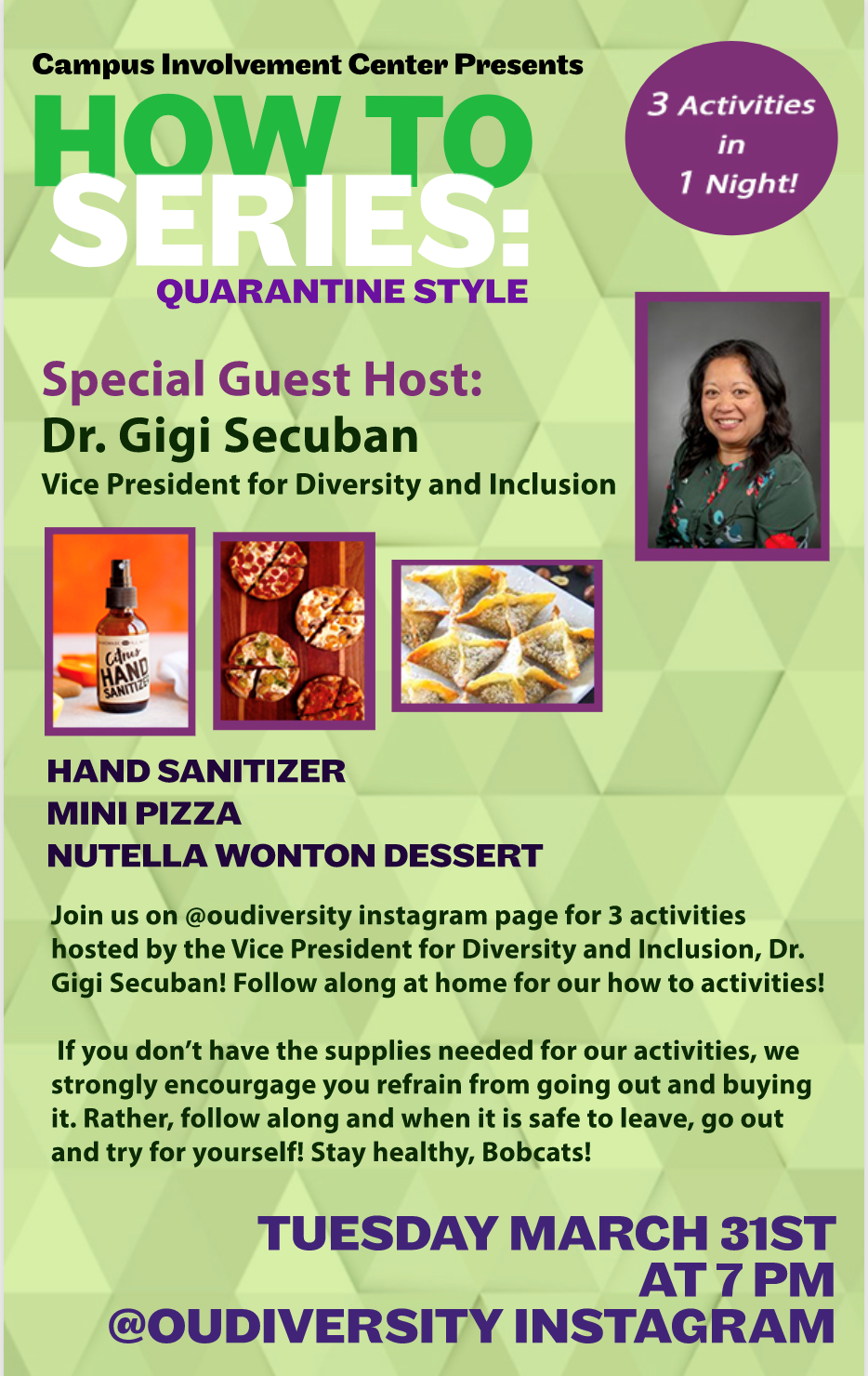 This week's "How To Series" special guest presenter will be Dr. Gigi Secuban, vice president for diversity and inclusion.
She will lead tonight's virtual audience in three different activities: How to make hand sanitizer, mini pizzas and a Nutella Wonton dessert.
Please tune in at 7 p.m. Tuesday, March 31 on the Diversity and Inclusion Instagram page located at @OUDiversity to participate in the fun and informative session.
Here's a list of the ingredients needed for Tuesday: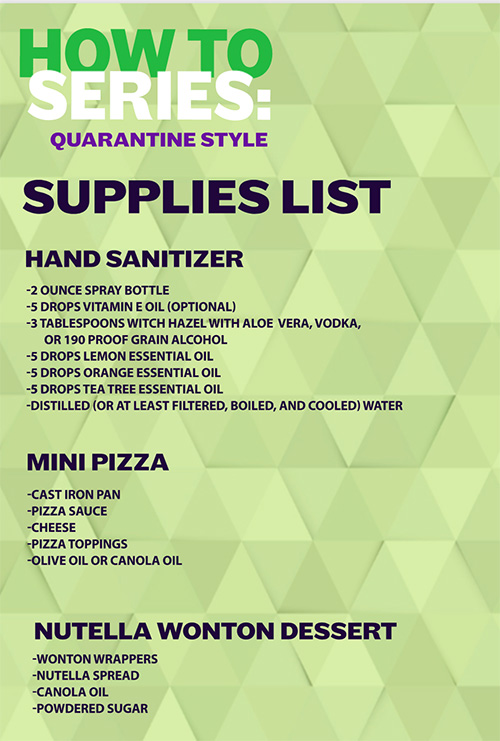 As a bonus, Dr. Secuban will host another live "How To" session for the Black Student Cultural Programming Board at 6 p.m. Wednesday, April 1 on the same Diversity and Inclusion Instagram account. During that demonstration, she will show the audience how to cook delicious chicken fried rice and fried plantain egg rolls.