OHIO Museum Complex launches virtual portal of outdoor, online educational opportunities
Published: March 25, 2020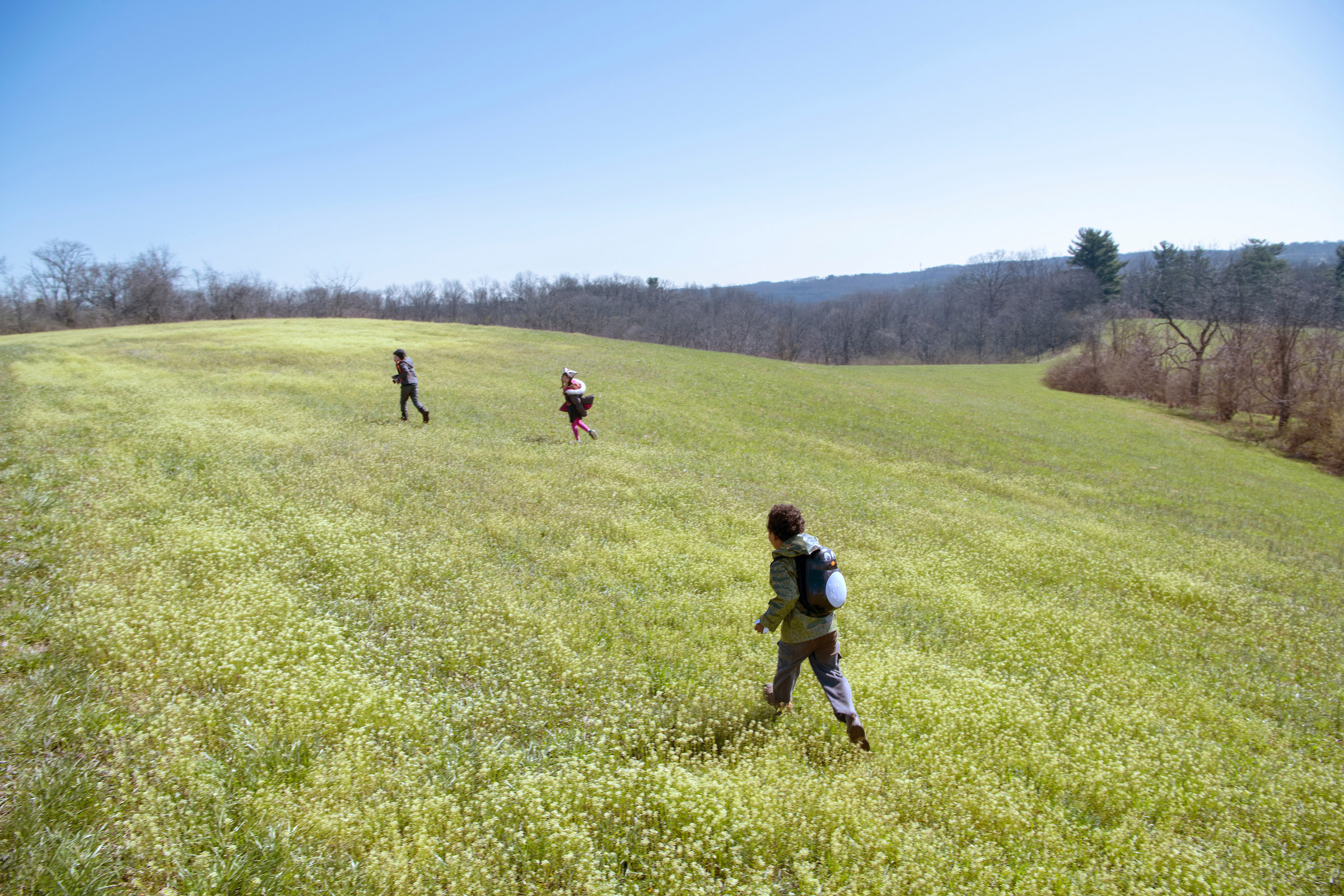 Ben Siegel/Ohio University
The OHIO Museum Complex has launched a new virtual portal to help people stay connected through healthy learning activities, exploring places of beauty in our back yards and across the planet.
At this time, health experts have encouraged people to seek educational websites or partake in outdoor activities that allow people to engage socially at a healthy distance. The OHIO Museum Complex Virtual Portal offers educational opportunities for learners who are unable to attend in-person classes, connecting learners with outdoor activities and dynamic lesson plans for school at home, as well as virtual visits to museums and other fascinating places around the globe.
"Nature is a classroom, and technology provides stunning new opportunities to learn. This portal bridges the gap between online educational activities and outdoor exploration – all while still practicing healthy distancing," notes OHIO Professor Nancy Stevens of the Heritage College of Osteopathic Medicine, and co-lead of the OHIO Museum Complex.
The OHIO Museum Complex connects science and environment to everyday life, promoting active learning across Athens, Ohio and beyond. Outdoor Museum tours are offered through mAppAthens, a web-based integrated, interdisciplinary app that helps students build connections to the world outside the classroom. The mAppAthens project is curated by Stevens working with a team of experts at Ohio University, supported by the Academic Innovation Accelerator. Online maps engage visitors of all ages in active, place-based learning experiences to explore an array of topics including art, wellness, history, geology, ecology, and much more.
For instance, some trails and tours include the Kids Nature Hike curated for families to learn about nature through the lens of a child, as well as The Ridges Land Use History tour that shows how the forest and fields on The Ridges have been shaped by prior land use. Both of these tours make a great option for people to get outdoors and learn more about the Athens area, or stay in the comfort of their home and take a virtual tour using the maps online.
The Museum Complex Virtual Portal also connects learners to a wealth of other online content, including virtual exploration of spaces on The Ridges, as well as gallery walks and collections tours of museums around the world. A curated collection of links transports learners from national parks, to Stonehenge, the Great Pyramid, and the Amazon Rainforest. The portal also connects learners with exciting at-home learning activities and live streams from zoos and parks around the planet that bring animals virtually into the living room.
"We support exploring nature, and connecting learners with world," Stevens said.