OHIO Schey Sales Centre students lead at nation's longest-running university sales competition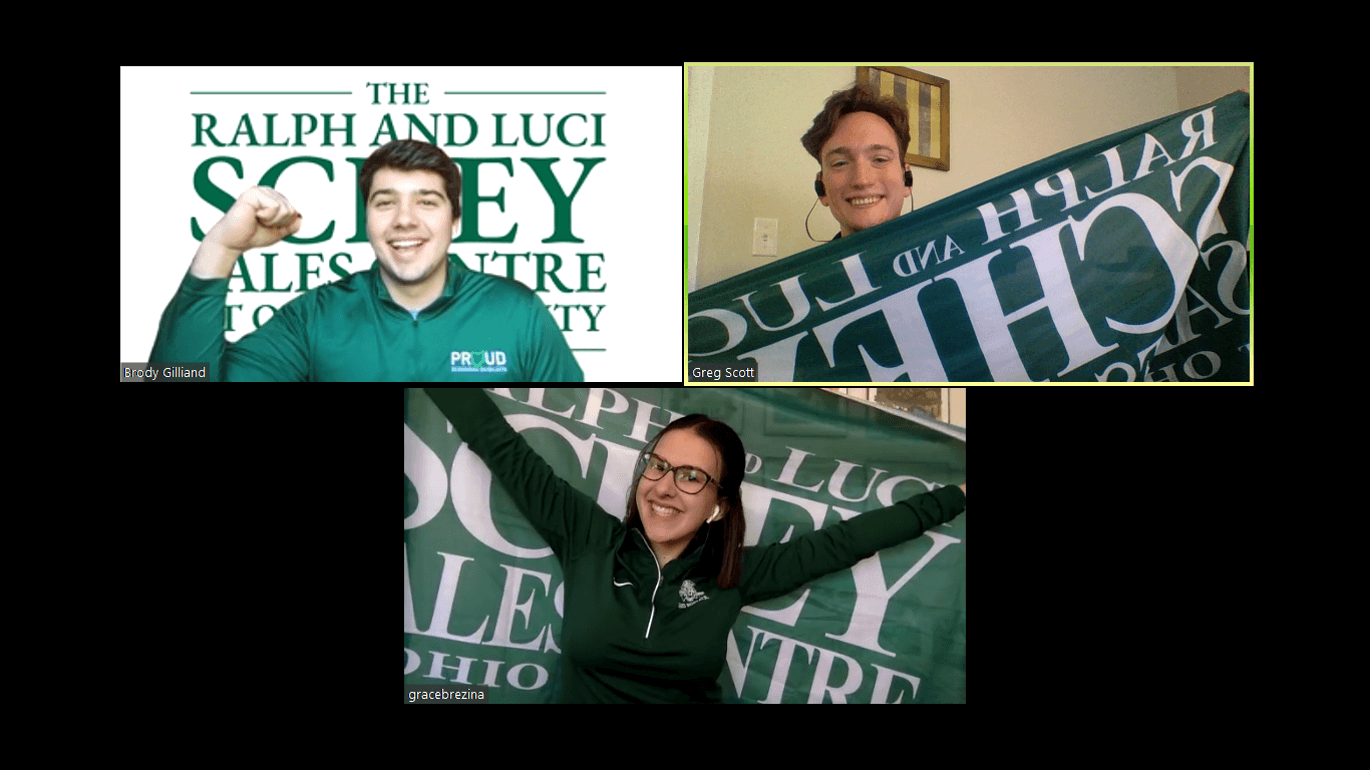 Provided by Greg Scott
Two Ohio University students from the College of Business Ralph and Luci Schey Sales Centre recently placed fifth out of more than 75 universities in the 22nd Annual National Collegiate Sales Competition (NCSC), the longest-running university sales competition. 
NCSC is a university sales role-play competition that is hosted annually by Kennesaw State University in Georgia. Unlike previous years, this year's event was hosted entirely online due to the coronavirus pandemic from March 27-30.
"I am very proud of these two students for performing exceptionally well on a national level while representing Ohio University and the Schey Sales Centre," OHIO President M. Duane Nellis said. "Their placement among the top teams is a great achievement. I commend them for the quick adaption to an online format, and thank the faculty and staff that helped them prepare for this national competition." 
OHIO was represented by the Schey Sales Centre's student co-chairs, Grace Brezina and Brody Gilliand. The two were selected to compete from the internal OHIO Cup sales competition held in advance of the national event. 
"Students from the Schey consistently perform on a national level," said Adam Rapp, executive director of the Ralph and Luci Schey Sales Centre. "Our partners and employers value the skills and experience that sales candidates bring to their organizations, but it's also great to see our students compete with the best at collegiate competitions."
The two students competed separately from each other in their respective homes, each making adjustments when preparing for the competition since it was moved to an online format. 
Students are first scored individually as they compete for an overall ranking for the university. 
Brezina, a junior journalism strategic communication major, placed in NCSC's Sweet 16, finishing among the top eight. "It was a rewarding experience getting to do [the competition] online. It really helped me understand what making best of the circumstances should look like in this time," Brezina said. 
Gilliand, a junior management information systems and marketing double major, had competed previously in the 2019 NCSC. He finished among the top 24. He noted the differences between how to prep for the competition due to it being moved to online, including creating PowerPoint slides to use during the presentation instead of physical handouts. 
Together, Brezina and Gilland's net scores combined to place OHIO fifth in the nation overall in the competition. 
"I think the biggest thing was getting used to having conversations over video," Gilliand said. "Non-verbal (cues) are harder to read, there's delay time and you'll run into lag or not being able to hear anything."
Both students were grateful for Greg Scott, their sales coach and director of partnerships at the Schey Sales Centre, who helped them prepare for the competition remotely. 
"Our coach did an awesome job at making sure that we were prepped, even when none of us were together by hopping on Zoom calls and really taking the time to sit with us and run roleplays," Brezina said. "It was great to see and made me feel supported in doing my first competition."
Gilliand agreed, expressing gratefulness for Scott being available amid the shift to remote learning. "He put in so much work and dedication to us students, it was incredible," he said.  
Students of all majors can apply to join the Ralph and Luci Schey Sales Centre.
"The Schey Sales Centre for me has honestly had the biggest impact on me throughout my college career," Gilliand said. He highlighted access to leadership roles, corporate partner connections and sales competition as being crucial resources available to him within the program. 
For more information about Schey Sales Centre programs, visit https://business.ohio.edu/sales.