OHIO Swimming & Diving's Miller, Siwik named to 2019-20 CSCAA All-American Teams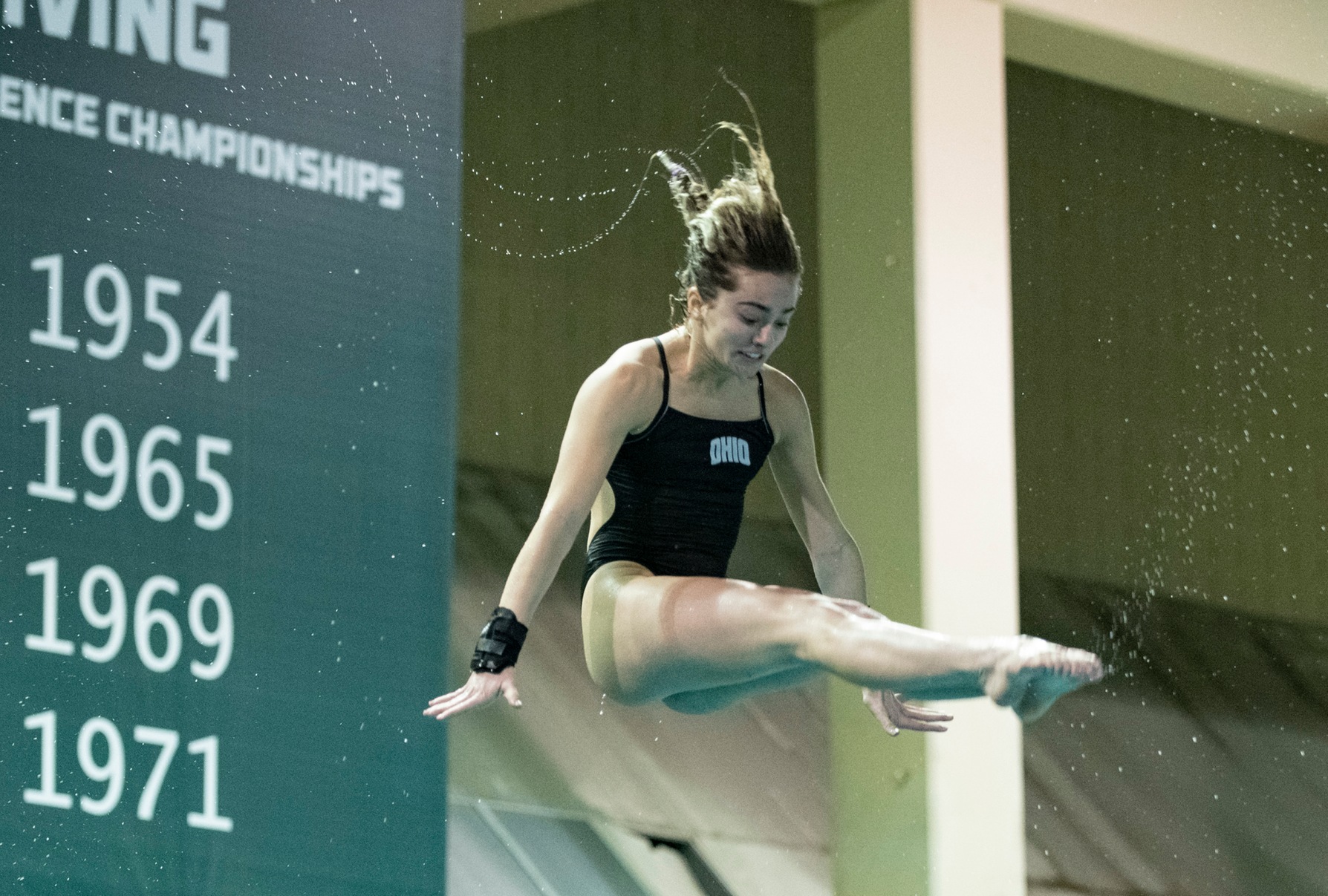 OHIO Athletics
Sophomore Taylor Miller (Latrobe, Pa.) and freshman Halli Siwik (Fishers, Ind.) of OHIO's swimming and diving team have been named to the 2019-20 College Swimming and Diving Coaches Association of America (CSCAA) Division I Women's All-American Team, the organization announced April 8.
"I am so proud of Taylor and Halli for being named to the College Swimming and Diving All-American Team," said OHIO President M. Duane Nellis. "I am also proud of Head Coach Mason Norman and grateful for his leadership of our swimming and diving team as they represent Ohio University."
Miller and Siwik were both named All-Americans for the three-meter dive. Both qualified for the 2020 NCAA Zone C Diving Championships.
Due to the cancellation of the 2020 NCAA Swimming and Diving Championships, the CSCAA Board adjusted the selection criteria for each Division.
The result was an unprecedented number of selections in what is largely acknowledged as unprecedented circumstances. Greg Earhart, executive director explained that the Board of Directors sought to not penalize any student-athlete who had not had the opportunity to compete for a spot on the All-American team. "Our sport is replete with previously-unheralded swimmers and divers who have gone on not just to All-America honors, but also to national championships and Olympic Team spots."
This isn't the first time the association adjusted All-America criteria. The first CSCAA All-America team was published in 1924, thirteen years before the first men's NCAA Swimming and Diving Championship. The first women's All-America team was published in 1975, seven years prior to the first NCAA Women's Swimming and Diving Championship. During much of that time, the team was selected by a panel of coaches. In 1985 the honor was standardized around the NCAA Championships with the top eight finalists receiving first-team recognition and consolation finalists being named Honorable Mention.
Per the 2020 Division I All-American selection criteria, all Relays Achieving "A" Standards, individuals selected to the NCAA Championship, and divers entered in uncontested events from the Zone C Diving Qualification meet are named All-American.
Click here for more information about the OHIO swimming and diving team.