As state's new poet laureate, OHIO graduate sets her sights on helping others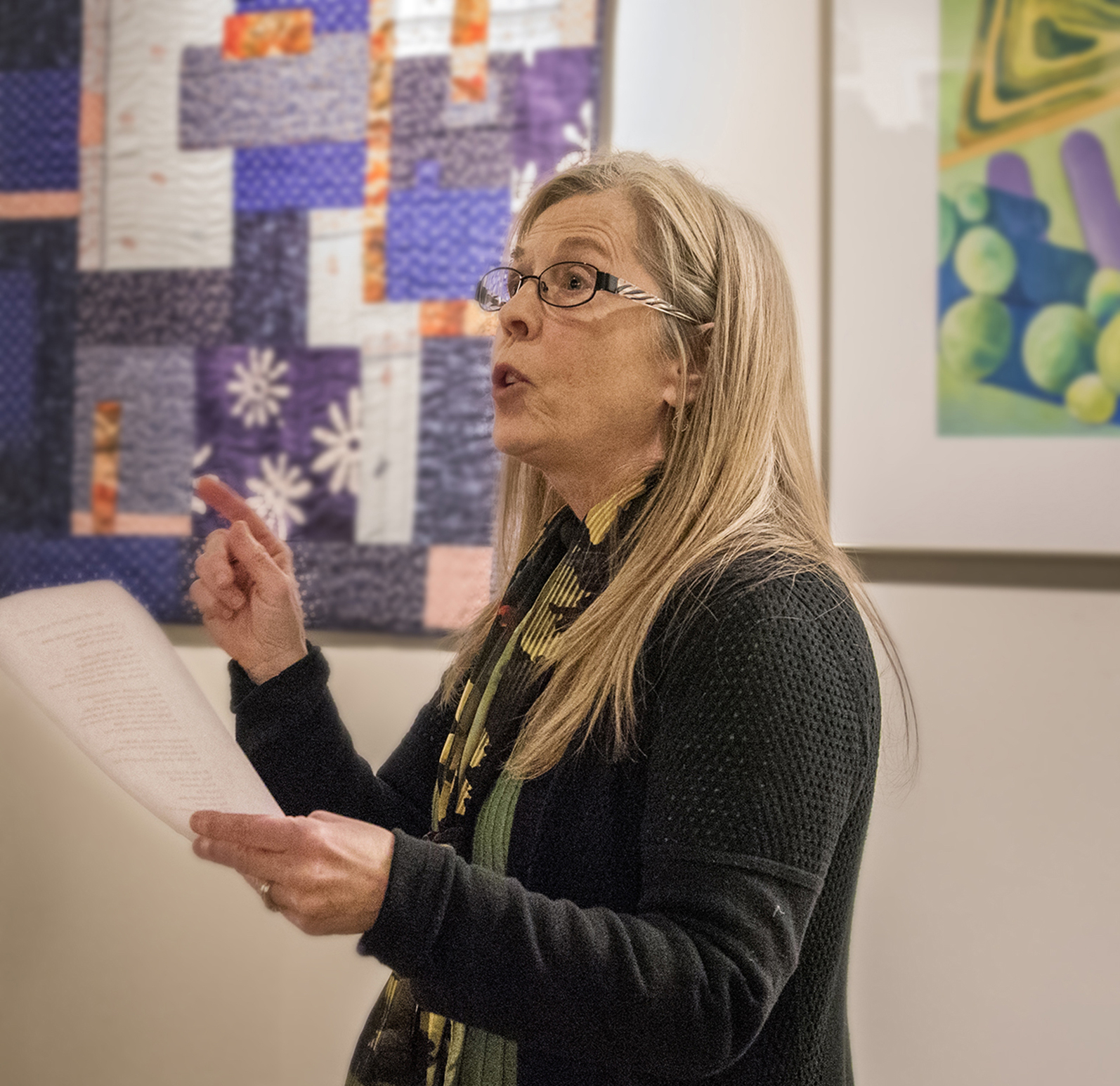 Image courtesy of Kari Gunter-Seymour
In the past two months, Kari Gunter-Seymour, BFA '94, MA' 16, has been appointed Ohio's poet laureate and named the Ohio Poet of the Year. For this two-time Ohio University graduate and retired instructor in the E.W. Scripps School of Journalism, these titles serve as a pathway for helping others and for fostering a broader understanding of and appreciation for the Appalachian region her family has called home for nine generations.
"Poetry is a wonderful, therapeutic thing," Gunter-Seymour said, noting how art in general can bring release, relief and healing to people in all stages and circumstances of life. "Sharing it is all for the greater good."
In June, Gov. Mike DeWine appointed Gunter-Seymour Ohio's poet laureate, making her only the third Ohioan to hold the title. In that role, she is charged with building an appreciation for poetry throughout the state and serving as a mentor to poets and writers across Ohio.
But Gunter-Seymour is taking that charge to a new level, leveraging this role and her passion to make a difference in the lives of those recovering from drug addiction. She hopes to contribute to the 12-step "Recovery Ohio" plan DeWine developed as the state's attorney general—at a time when Ohio was second in the nation for deaths resulting from opioid overdoses—and implemented as its governor.
 

"When we are able to put our thoughts on paper and examine them, we look at them differently than if we're niggling at them inside of ourselves" she explained. "We can observe our thoughts from a different perspective—from some distance. If we can get balance in our minds, there's healing in that."
With that in mind, Gunter-Seymour has already started holding personalized writing workshops—hosted virtually in light of the COVID-19 pandemic—at recovery centers in the state. During the workshops, Gunter-Seymour encourages individuals recovering from addiction to write out their thoughts based on a series of sensory prompts, hoping that by tapping into their streams of consciousness they will let go of the things holding them back and draw healing from new insights.
"I hope they find writing to be therapeutic, whether it's poetry, journaling or writing full novels," Gunter-Seymour said. "Giving people an opportunity to express themselves through writing can change lives. People who write for themselves and others have the ability to help others heal."
Gunter-Seymour's role as Ohio's poet laureate comes on the heels of serving as Athens' poet laureate for the past two years. In that role, she worked extensively to bring local poets and writers together to share their work with one another and promote future collaborations among artists in the community.
As Athens' poet laureate, she developed a Spring Poetry Stroll in collaboration with Ohio University faculty and staff for mAppAthens, a web-based integrated, interdisciplinary app that is part of the OHIO Museum Complex. The trail runs from the Dairy Barn Arts Center to The Ridges and the Kennedy Museum of Art, providing the public an opportunity to explore the area's natural beauty and resources while being inspired by the words of local poets and some of the greatest poets of all time.
She also edited and published "Essentially Athens, Ohio," a compilation featuring the work of more than 100 poets, storytellers, songwriters and artists who have all lived in or have strong ties to Athens County. For Gunter-Seymour, the publication is a tribute, not only to the community but also to the contributions of local artists.
Community and her Appalachian roots are near and dear to the work Gunter-Seymour does and the art that she creates.
She is the founder and executive director of the Women of Appalachia Project, created to address discrimination directed at women from the Appalachian region by bringing women artists of diverse backgrounds, ages and experiences together to share and be recognized for their talents and to build strong networks. And, earlier this year, Gunter-Seymour published "A Place So Deep in America It Can't Be Seen," a collection of poetry steeped in her Appalachian heritage. The book earned Gunter-Seymour the Ohio Poetry Day Association's 2020 Ohio Poet of the Year honor.
"I'm so proud of my heritage," Gunter-Seymour, a ninth-generation Appalachian, third-generation Athens Countian, said. "It's up to people like me and others to showcase real Appalachia and celebrate our culture. … Poetry is art, and poetry is a method of speaking out. It is activism that is important to the evolution of mankind, our culture and keeping our feet on the ground."