Four OHIO faculty members chosen for MAC's Academic Leadership Development Program
Published: September 21, 2020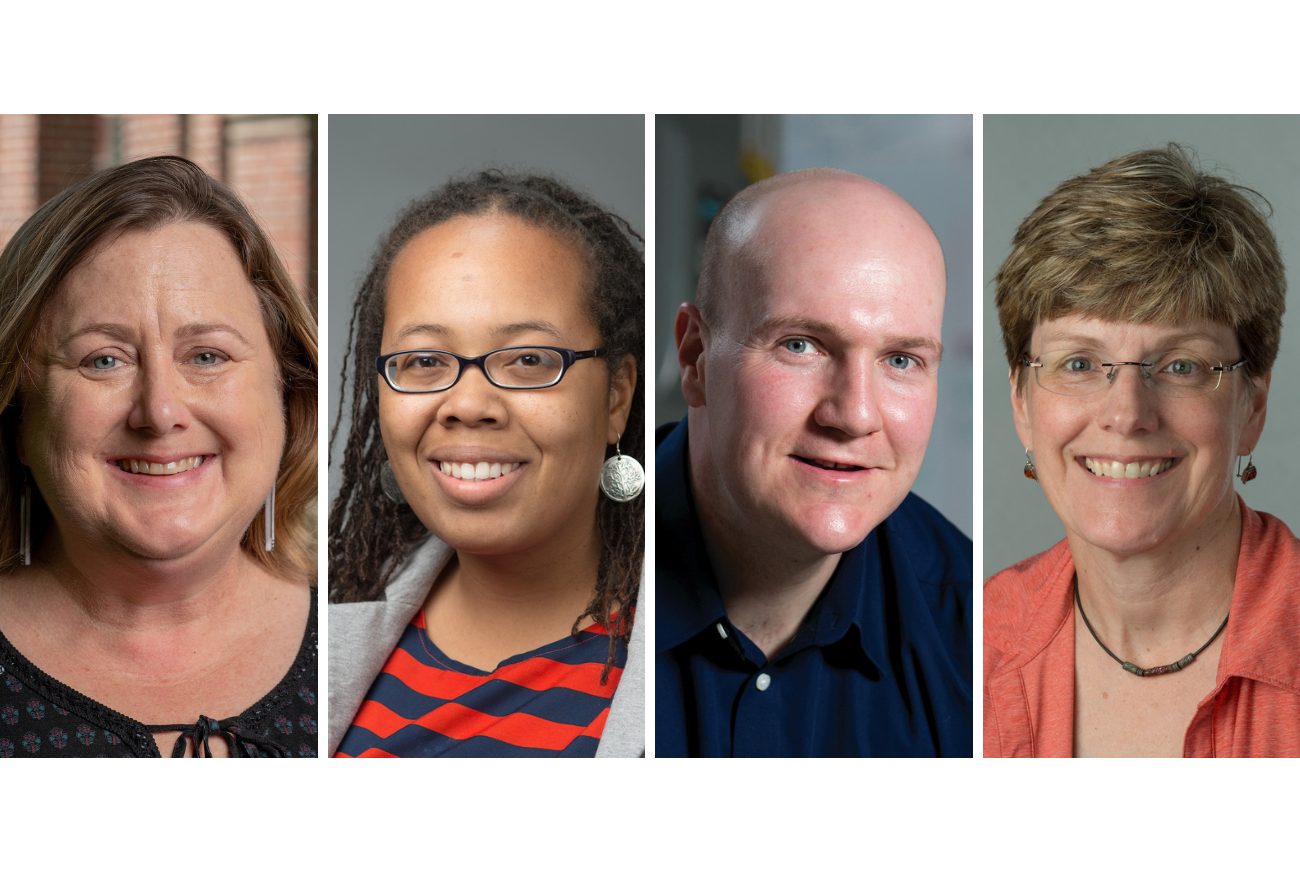 Four Ohio University faculty members have been selected as the 2020-2021 Mid-American Conference (MAC) Academic Leadership Development Program (ALDP) Fellows.
Cynthia Anderson, professor of sociology and anthropology and director of Women's, Gender and Sexuality Studies in the College of Arts and Sciences; Lisa Harrison, professor of teacher education in the Patton College of Education; Jason Trembly, professor of mechanical engineering and director of the Institute for Sustainable Energy in the Russ College of Engineering and Technology; and Morgan Vis, professor of environmental and plant biology in the College of Arts and Sciences were among the faculty and administrators chosen from various MAC institutions for the program.
"Ohio University has an outstanding group of four faculty to advance for the 2020-2021 ALDP representing a mix of disciplinary experiences across the campus with varying levels of previous administrative work, as well as gender and racial diversity," Associate Provost for Faculty and Academic Planning Howard Dewald said. "I am excited to bring them together to explore academic leadership and their personal goals for future administrative positions."
The MAC-ALDP identifies, develops, prepares and advances faculty as academic leaders. It provides an opportunity for four OHIO faculty to gain knowledge and experience in academic leadership by working closely with select administrators at OHIO and from other universities in the MAC. 

Due to the coronavirus pandemic, this year's program will operate in a virtual format with monthly interactions of all fellows across the 12 MAC institutions.

This is the fourth cohort of Fellows OHIO has included in the program. Faculty who participated in the Fellows program in prior years include Christopher Hayes, Sara Helfrich and Beth Quitslund in 2017-18, Ana Rosado Feger, Tania Basta and Patrick Barr-Melej in 2018-19, and Todd Eisworth, Nukhet Sandal, Akil Houston and Natalie Kruse Daniels in 2019-20.