Paul Benedict named new director of Center for Entrepreneurship
Published: September 22, 2020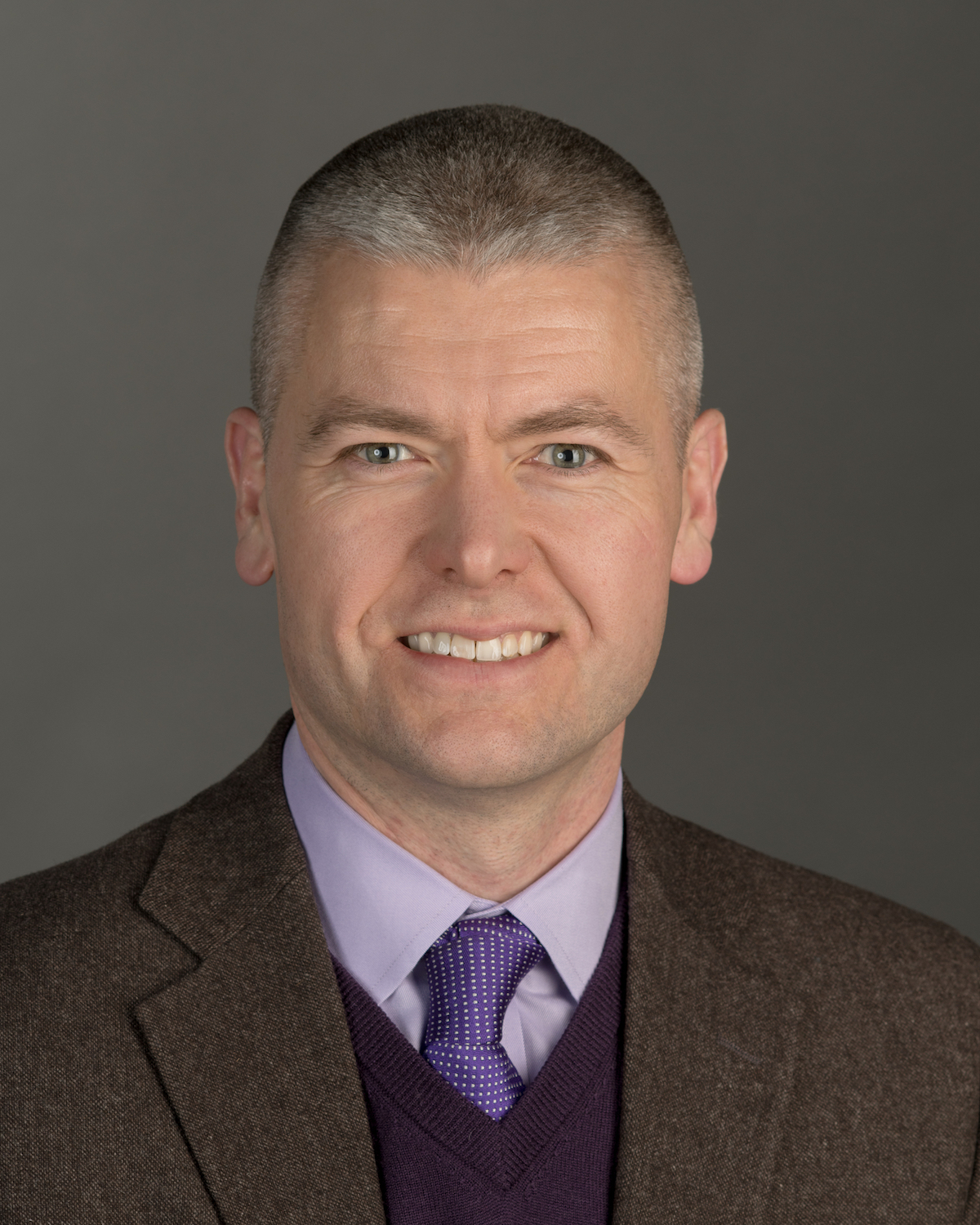 Courtesy of College of Business
Paul Benedict, former associate director of the Center for Entrepreneurship, has been named the new director, bringing his knowledge and skills from his three years of previous experience in the center to his new leadership role.
Benedict has been a faculty member in the College of Business since 2014 and has been involved in assisting early-stage technology companies for close to 20 years through both TechGROWTH Ohio and Adena Ventures. In addition to Benedict's other roles at the University, he is eager to assume the role as director for the Center for Entrepreneurship.
"Paul Benedict has been a long-term partner with the Voinovich School, helping to build the University's robust entrepreneurial network. His appointment as director will continue to emphasize entrepreneurship as both an academic pursuit and an economic engine for the region," said Mark Weinberg, dean of the Voinovich School of Leadership and Public Affairs. "As the only public service school in the country to co-sponsor a Center for Entrepreneurship with the College of Business, Ohio University's Voinovich School continues to reinforce the importance of public-private partnerships to grow the regional economy. Through these state and regional partnerships, Ohio University's Voinovich School programs, such as TechGROWTH Ohio, have created more than $3 billion in economic development."
Paul Mass, previous center director, will continue to work with Benedict as the associate director, after working together for the past three years. Mass looks forward to continuing his partnership with Benedict within the center.
"Paul Benedict will do a terrific job leading the center and building on what many of us have done over the past four years," said Mass. "Having just co-founded two new companies myself, I am looking forward to my teaching and support roles at the College of Business and the Center for Entrepreneurship, respectively. Things will be busy for sure." 
The Center for Entrepreneurship, formed through a partnership between the College of Business and the Voinovich School of Leadership and Public Affairs, is open to anyone at Ohio University who is interested in innovating and solving problems creatively by enhancing entrepreneurial education and university-based activity. The center also hosts a wide variety of events and programs encouraging entrepreneurial development on campus and beyond.
"Sometimes, students think that if they don't want to start a company right out of school, then entrepreneurship isn't for them," said Benedict. "The truth is that entrepreneurship is about a mindset and the skills needed to thrive in an established company, a social venture, a family business, your startup, or as a freelancer. Especially now in these turbulent times, entrepreneurship is essential for everyone."
While most students have not been on campus this semester, both Benedict and Mass are working hard to ensure that the Center for Entrepreneurship will be just as beneficial to students through virtual methods. In addition to continuing to offer outstanding entrepreneurial resources to students, Benedict and Mass are planning an ambitious virtual event schedule for this year. This fall, the center will host events during Women Entrepreneurship Week, starting Sept. 21, as well as during Global Entrepreneurship Week, starting Nov. 16. For the spring, they are creating a plan for how to transition the third Business of Games Summit and Music Industry Summit from a typical in-person setting to a virtual one, if necessary, while making it as engaging and interactive as possible.
"Paul Benedict and Paul Mass have successfully partnered to support the region's growing entrepreneurial ecosystem through the Center for Entrepreneurship's programs and signature events," said Hugh Sherman, dean of the College of Business. "They will continue to do an incredible job of helping to build a culture of entrepreneurship across the University and surrounding community."  
In addition to the center's event schedule this year, the Bobcat Seed Fund is still soliciting pitches from students and awarding grants. The center also will be launching a formal mentorship program on a virtual platform to maximize the value of the center's assistance under these unique circumstances.
"First and foremost, I view my job as being a coach and mentor to our students. In normal times, I'd grab a cup of coffee with a student in CoLab or Court Street Coffee. But even though it's different, I can still meet with students on Zoom, get to know them, and help them. In some ways, it's better," said Benedict. "Plus, meeting each other virtually in our homes is very humanizing. It's really important for students to know that we're just people too, we're super accessible, and we can even meet each other's dogs and cats now."
Although some students and faculty may be physically distant this semester, it is critical that everyone is connected, both socially and academically. While it takes more effort to stay connected through an online environment as opposed to in person, Benedict believes that the professors at Ohio University are committed to helping their students succeed more than ever before, especially through the Center for Entrepreneurship's events and resources.
"I know that 2020 has been really hard for almost all of us, but in this challenge, there is great opportunity. I don't know what or how yet, but I know our students are going to do some awesome things this year," said Benedict. "I know students sometimes doubt they can have an impact, but from CoLab to the Bobcat Esports Club to hundreds of other examples, big and small, our students are making an impact. I may not know much, but I know that students can have amazing power if they just try."