The world turning virtual has only pushed The Schey Sales Centre into being better
Published: September 23, 2020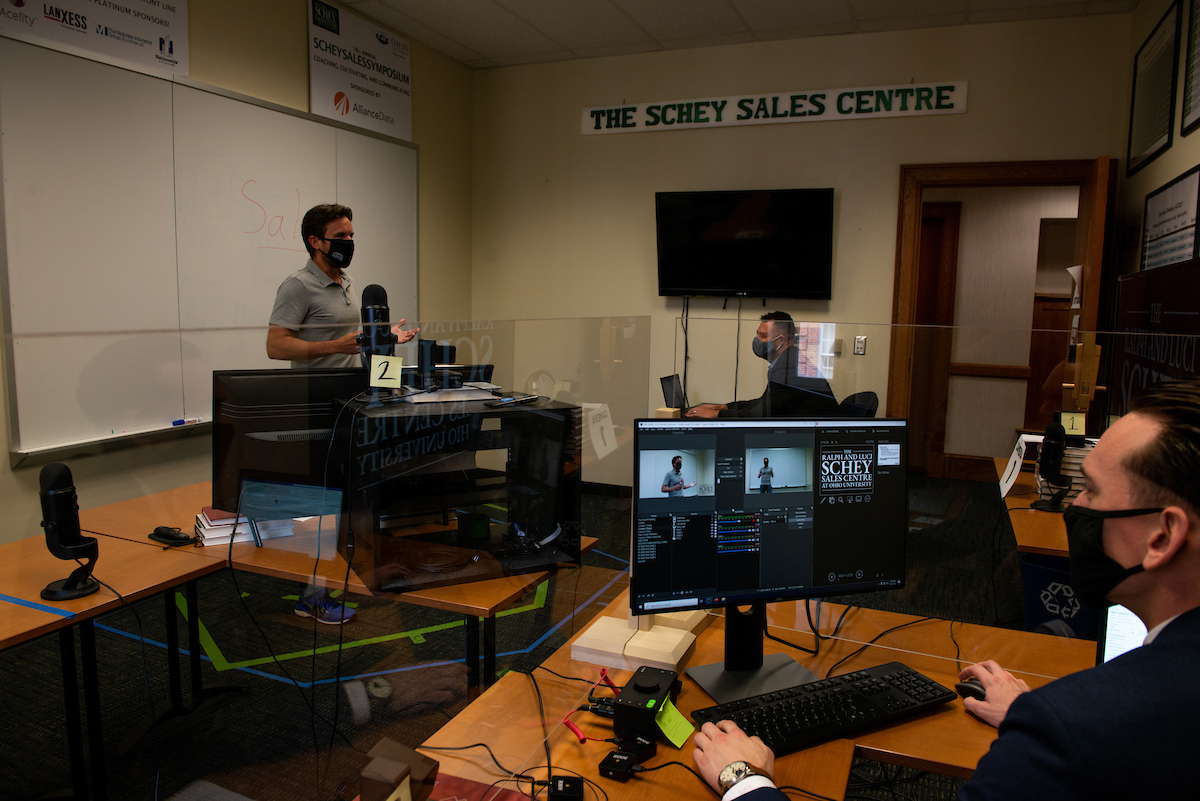 Photo by Julia Martins de Sa
Just as academic classes have adapted to virtual meetings, so have the organizations and clubs here at Ohio University.
In-person meetings are a large part of being involved in a student organization on campus because it allows you to bond with others and make long lasting relationships. When classes went virtual these student organizations had to find other ways to keep their members engaged. 
The Ralph and Luci Schey Sales Centre is a student organization that has done an excellent job adapting to this change. The Schey Sales Centre is a professional organization on campus and happens to be the largest with over 700 members and 48 corporate partners. Prior to COVID-19 the Schey had multiple events per week, including a Monday Night Workshop, philanthropy and cold call opportunities, and practices for their competitive sales team, Sales Cats. 
The Schey not only has a big commitment to its corporate partners but also to its large number of members and has worked very hard at making sure everyone's needs are met. 
The Schey has redefined its virtual engagement in many ways. The Schey has done this by having virtual weekly workshops with corporate partners, resume assistance, and a new teaching studio equipped with lighting and multiple cameras in Copeland to help with teaching the professional selling course, Marketing 3580. It is also having a virtual career fair exclusive to the Schey that includes instructions on how a virtual career fair operates, which is crucial in today's world.
"Within the Schey Sales Centre, the student leadership team and faculty realized that the learning environment had changed dramatically and may not go back to normal anytime soon," said Dr. Adam Rapp, executive director of the Schey. "Therefore, as we recommended to our partners, we had to redefine our value proposition for students and find other, meaningful ways to engage them. We truly believe that this can be a competitive advantage for every organization or faculty that embraces this approach." 
These changes have not only been successful in capturing the members' engagement but has also proved that the Schey is a versatile and thriving program that is up for any challenge that comes its way.