Professor Wyatt wins nomination for MAC Outstanding Faculty Award for Student Success
Published: October 19, 2020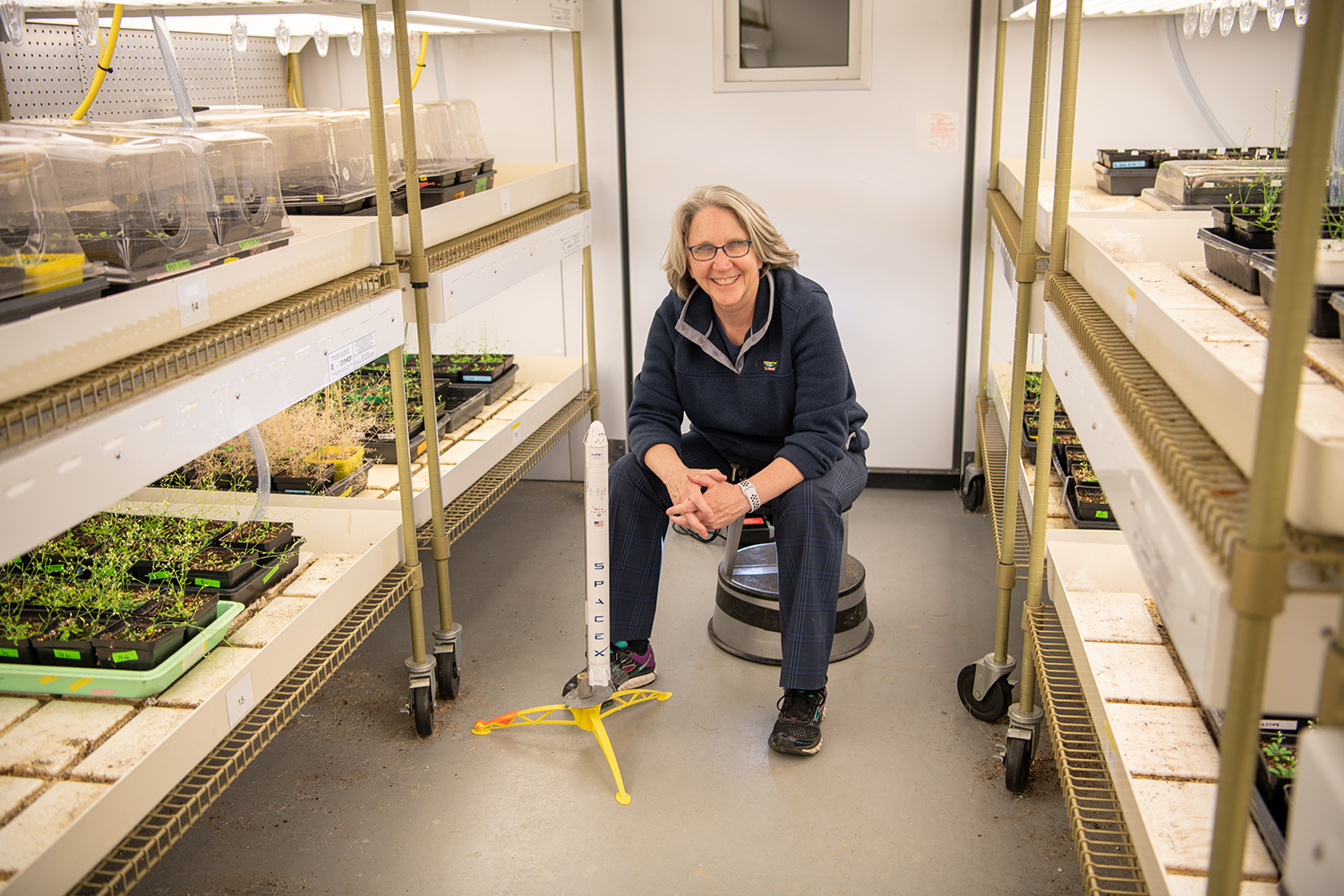 College of Arts and Sciences professor Dr. Sarah Wyatt has been selected as the Ohio University winner of the inaugural Mid-American Conference (MAC) Outstanding Faculty Award for Student Success.
"I am very proud of Dr. Wyatt's selection for this award. This showcases the outstanding dedication that she has exhibited throughout her interactions with students not only in the classroom, but also in the research lab and extra-curricular activities," OHIO President M. Duane Nellis said. 
This award recognizes one full-time faculty member nominee from each MAC institution who has shown a dedication to student success. The MAC will also honor one nominee who has gone above and beyond as the winner of the Outstanding Faculty Award for Student Success. 
"The faculty at OHIO are such a truly devoted group of people, it was an unexpected honor to be the recipient of this award," Wyatt said. 
Wyatt, professor in Environmental and Plant Biology and director of the interdisciplinary Molecular & Cellular Biology program, was selected as the top candidate for OHIO among four other nominations. Wyatt's nomination packet was provided to the MAC offices in Cleveland to be considered for the overall winner.
"I love the teaching, research and the outreach and even the committee work that goes along with being a professor. By most accounts, I'm good at it," Wyatt said in her nomination. "But what I love most is mentoring, working with students to find what they love, to figure out what they want to do, and gain the skills, knowledge and experiences they need to be successful."
The MAC institution winners will be recognized Oct. 19 and the overall winner will be announced Friday, Oct. 23. The MAC Outstanding Faculty Award for Student Success award is slated to be an annual award.