Ohio Athletics achieves record-setting graduation success rate, federal graduation rate again
Published: November 17, 2020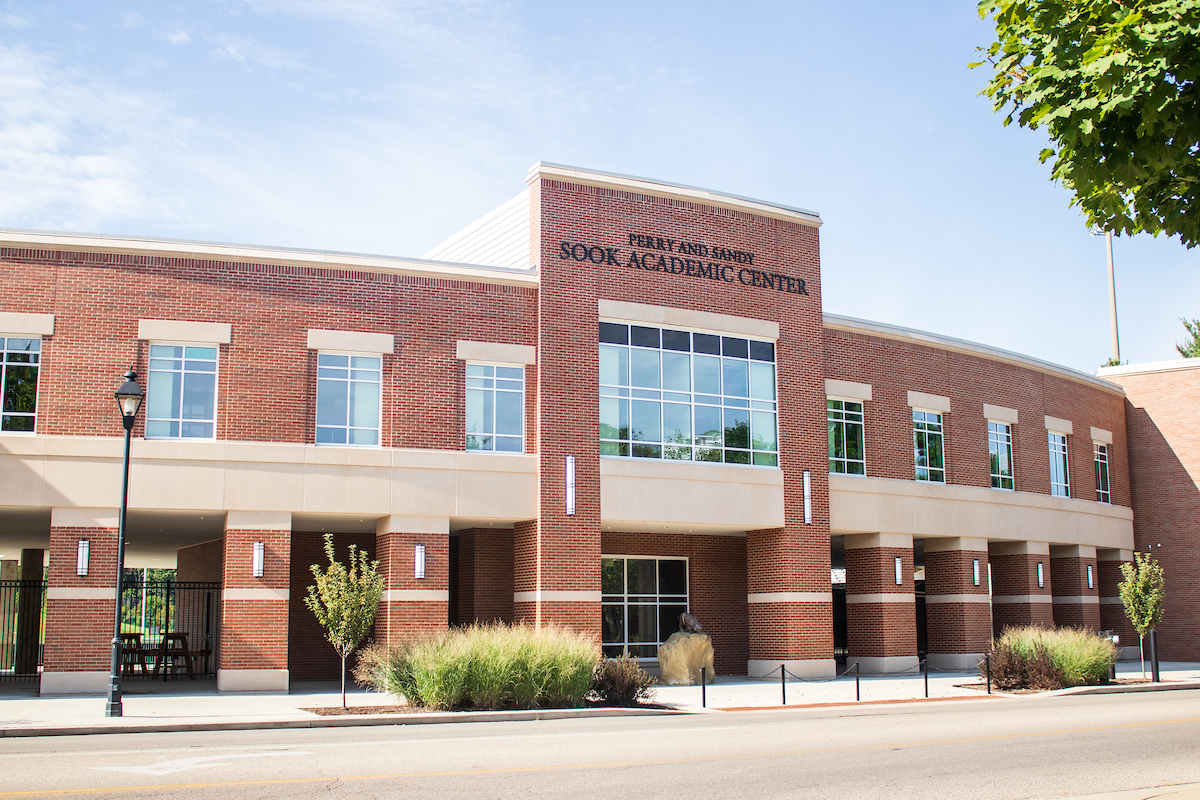 Photo by Akira Jakkson
In graduation data released by the NCAA today, Ohio University student-athletes have a four-class average (2010-14) of 90 percent in the Graduation Success Rate (GSR), and, in the 2013-14 cohort, have a Federal Graduation Rate (FGR) of 78 percent – the highest marks the University's athletic department has ever achieved. Ohio's GSR surpasses the four-class average of 89 percent set between 2009-13 while the FGR surpasses the 76 percent set in the 2012-13 cohort.
"I am extremely proud of our Ohio University student athletes," President M. Duane Nellis said. "Their demonstrated ability to balance rigorous academic demands while competing at such a high level is a tremendous accomplishment."
The student-athlete graduation rate calculated directly based on IPEDS-GRS (which is the methodology the U.S. Department of Education requires) is the proportion of first-year, full-time student-athletes who entered a school on athletics aid and graduated from that institution within six years. This federal rate does not account for students who transfer from their original institution and graduate elsewhere. 
Ohio student-athletes continue to outperform the general student population at Ohio when comparing term and yearly FGR.
Ohio ranked second both in GSR and FGR among Mid-American Conference schools.
"Achieving our highest-ever Graduation Success Rate once again is the result of the hard work of our student-athletes, academic staff, coaches and faculty, and the priority our department places on academic excellence," said Ohio Director of Athletics Julie Cromer. "Graduating our student-athletes and preparing them to be leaders in life after college athletics remains our primary mission as a department."
NCAA members, particularly presidents and chancellors, asked the NCAA in the early 2000s to develop a measure of student-athlete graduation success that more accurately reflects modern-day patterns of student enrollment and transfer. As a result, the NCAA created the Graduation Success Rate (GSR) for Division I. 
The NCAA GSR differs from the federal calculation in two important ways. First, the GSR holds colleges accountable for those student-athletes who transfer into their school. Second, the GSR does not penalize colleges whose student-athletes transfer in good academic standing. Essentially, those student-athletes are moved into another college's cohort.