OHIO celebrates Black History Month with virtual events
Published: January 29, 2021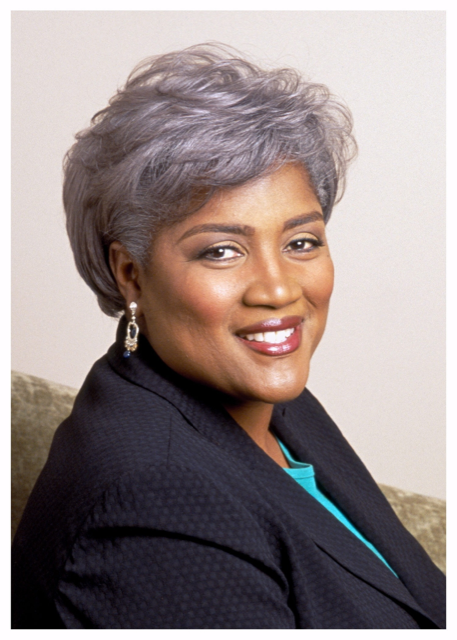 Ohio University will celebrate Black History Month 2021 with a slate of virtual events, including a keynote talk from veteran political strategist Donna Brazile on Feb. 17. 
"For our OHIO community, Black History Month is a wonderful opportunity to celebrate Black heritage, encourage reflection, and renew our resilience in the face of current challenges," said Dr. Gigi Secuban, vice president for diversity and inclusion. "While we are living through a global pandemic that has disproportionately affected Black communities (and other communities of color), it is all the more important to celebrate the rich and vibrant contributions of Black Americans to our culture and democracy. I am grateful to all our dedicated students, alumni and staff for their tireless work, and I applaud them for all they do to make ours an ever more diverse and inclusive campus."
The national theme for Black History Month 2021 is "The Black Family: Representation, Identity, and Diversity," according to the Association for the Study of African American Life and History, founders of Black History Month. 
Ohio University is sponsoring a variety of events and programs to support this theme, including guest lectures and readings, panel discussions, and networking opportunities. A full list of events, which run through the month of February, can be viewed at OHIO's Black History Month website. 
"Black History Month is critical on several levels. It is an opportunity for the Black community to celebrate its achievements, as well as highlight the continued challenges. I am excited for the diverse program offerings from offices, student organizations and community groups," said Winsome Chunnu, director of Ohio University's Multicultural Center. 
A featured event this year is "A Conversation with Donna Brazile," which will be held virtually at 5 p.m. on Wednesday, Feb. 17. Brazile is an adjunct professor, author, syndicated columnist, television political commentator, vice chair of voter registration and participation at the Democratic National Committee (DNC), and former interim national chair of the DNC as well as the former chair of the DNC's Voting Rights Institute. 
Brazile is also a contributor to Fox News and was formerly a contributor to ABC News and CNN. She was the recipient of a Daytime Emmy Award for Outstanding Daytime Program, "Good Morning America" (2016-2017) in connection with her work with ABC. She has also been a syndicated newspaper columnist for Universal U'Click and a prolific writer with articles appearing in nearly every major newspaper in the nation. She is founder and managing director of Brazile & Associates LLC, a general consulting, grassroots advocacy, and training firm based in Washington, DC. 
Advance registration is required for this Zoom event.