Ohio University doubles its alumni engagement for 2020
Published: February 9, 2021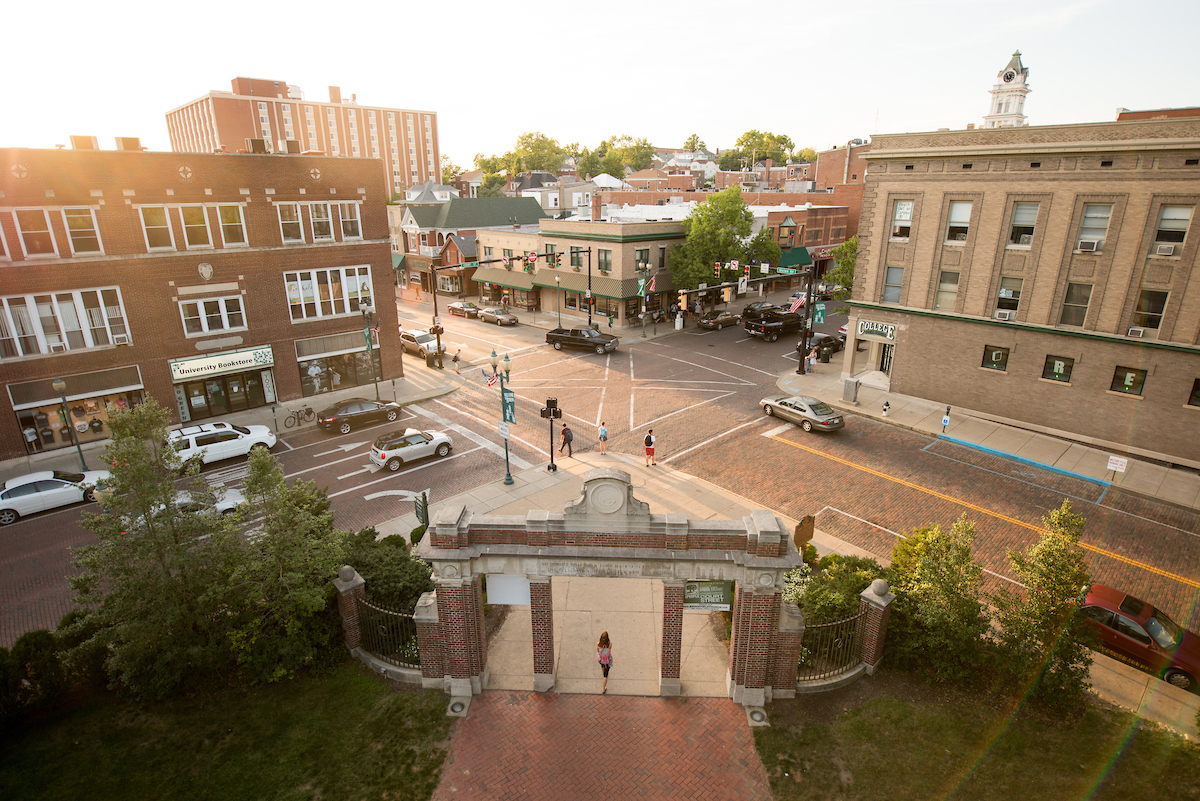 Ohio University has more than doubled its alumni engagement, according to one of the world's largest nonprofit education associations.
The Council for Advancement and Support of Education (CASE), a global nonprofit of more than 3,600 colleges and universities dedicated to education advancement, began a system of measuring alumni engagement in fiscal year 2019 that aims to include more than philanthropic activity. Ohio University's Alumni Engagement score for 2019 was 5.1 percent, roughly 12,000 alumni. For 2020, OHIO's score increased to 12.4 percent, or to 33,000 alumni.
When asked how the CASE Engagement Score will impact the university, Erin Essak Kopp, assistant vice president, Alumni Relations and executive director, Ohio University Alumni Association, pointed to a data-driven approach to alumni programming. "I'm excited to utilize this data to determine the best uses of our resources," Essak Kopp said.
For 2020, in addition to increasing the Association's valuable programming and outreach, systems were put in place to more accurately measure, track, and record alumni engagement. This tracking helps inform programming directors on the best practices and most effective means of reaching alumni – and reaching more alumni means a more resilient Bobcat community.
The CASE Engagement Score is based on four modes of engagement: Experiential, Communication, Philanthropic, and Volunteer. When the Engagement Score was implemented in 2019, departments across the University pooled resources to submit a quantifiable number. For Philanthropic and Volunteer, this data was already present and the challenge was organization and presentation. Between 2019 and 2020, the figures for these modes didn't change much. But Communication and Experiential had a different problem.
More than just data collection, OHIO was tasked to qualify its relationship with alumni as a meaningful exchange, specifically for Experiential and Communication. Under the CASE model, it isn't enough to put information out there for alumni to see: the University has to reach alumni, inspire them, and make them feel like part of a community. In 2020, the Association saw a rapid increase in online community building, as the pandemic made a need for person-to-person connection even stronger than before. OHIO increased the reach of social media, increased visibility on events, strengthened connectivity on Bobcat Network, and more.
The results are easy to see: From 2019 to 2020, OUAA's meaningful communication with alumni went from 7,000 to 12,000. Experiential engagement increased from 5,000 to 18,000. During a time of isolation and uncertainty, more than triple the number of alumni were inspired by experiences they had with OHIO.
"I'm proud of what those numbers represent – programs of value to our alumni and the successful mobilization of our incredible alumni to meet institutional needs and priorities," Essak Kopp said. "As we analyze the data and create new best practices, I'm hopeful our volunteer engagement will continue to increase and our alumni will discover their lifelong community with OHIO."