Celebrate our newest international Bobcat alumni
Published: April 23, 2021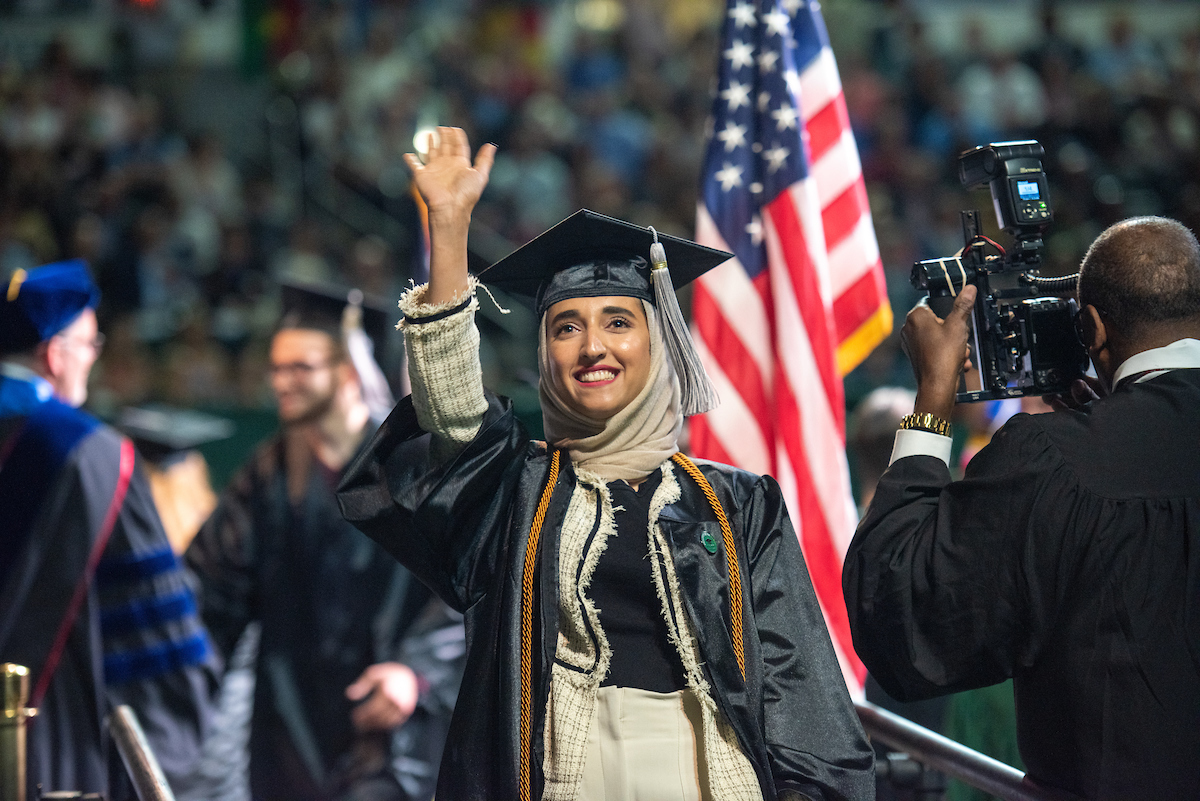 Ben Siegel/Ohio University
This Spring Semester, OHIO boasts 196 international students who have applied for graduation across the University and are moving on to proudly represent our institution as global citizens and leaders around the world. These students span every academic unit and represent 57 home countries.
On behalf of the Office of Global Affairs, International Student and Faculty Services, and the Ohio University Alumni Association, we kindly request your participation to celebrate our international graduating students. We are seeking personal messages from college leadership, deans, faculty, and staff who recognize the importance of our international student body, and the impact they represent now and in the future.
Meaningful support from University leadership as our international students move forward in the world will create a vibrant and encouraging send-off for our Global Bobcats, fostering connections as they become OHIO Alumni! Thank you for your consideration and help to celebrate our incredible international students.
Office of Global Affairs will publish collected messages via a new OHIO Global Grads webpage beginning April 30, 2021.
Submissions are requested by Wednesday, April 28, but later submissions are welcome. Messages and celebratory content can be sent to globalaffairs@ohio.edu by email, using a OneDrive link, or a YouTube link, and of course linking to related social media posts is also acceptable.
Submit a video message
Self-recorded, 30-60 second videos of congratulations and encouragement to graduating international students are welcome.
Video Submissions are welcome from college leadership, staff, faculty and alumni.

Videos can either be self-submitted (cellphone landscape video) or via your UCM communications liaison.

The videos can be sent to

globalaffairs@ohio.edu

and will be shared with the students via 

www.ohio.edu/global/ohio-global-grads

.
Submit a written message
Text-based messages and photos are welcomed also. We will gladly accept any mode of celebration and congratulations your unit wishes to contribute to our overall celebratory messaging. Send an email to globalaffairs@ohio.edu

with your words of encouragement.
Post on your social channels: #OhioGlobalGrad21
If your unit, faculty, staff, or alumni would prefer to simply post their messages directly on organizational or personal social media channels, that is fantastic. Please encourage the use of our hashtag #OhioGlobalGrad21 and tag Global Affairs to make it easy for our team to locate and amplify your messages. We are building a tagboard for our website using this hashtag, which will aggregate these social media posts in a single location.
Tag the OHIO Office of Global Affairs on Instagram, Twitter, and Facebook.
Please direct any questions to Kate McClure at globalaffairs@ohio.edu.