CHSP's Dr. Betty Sindelar to retire from OHIO after more than 20 years of teaching, research and service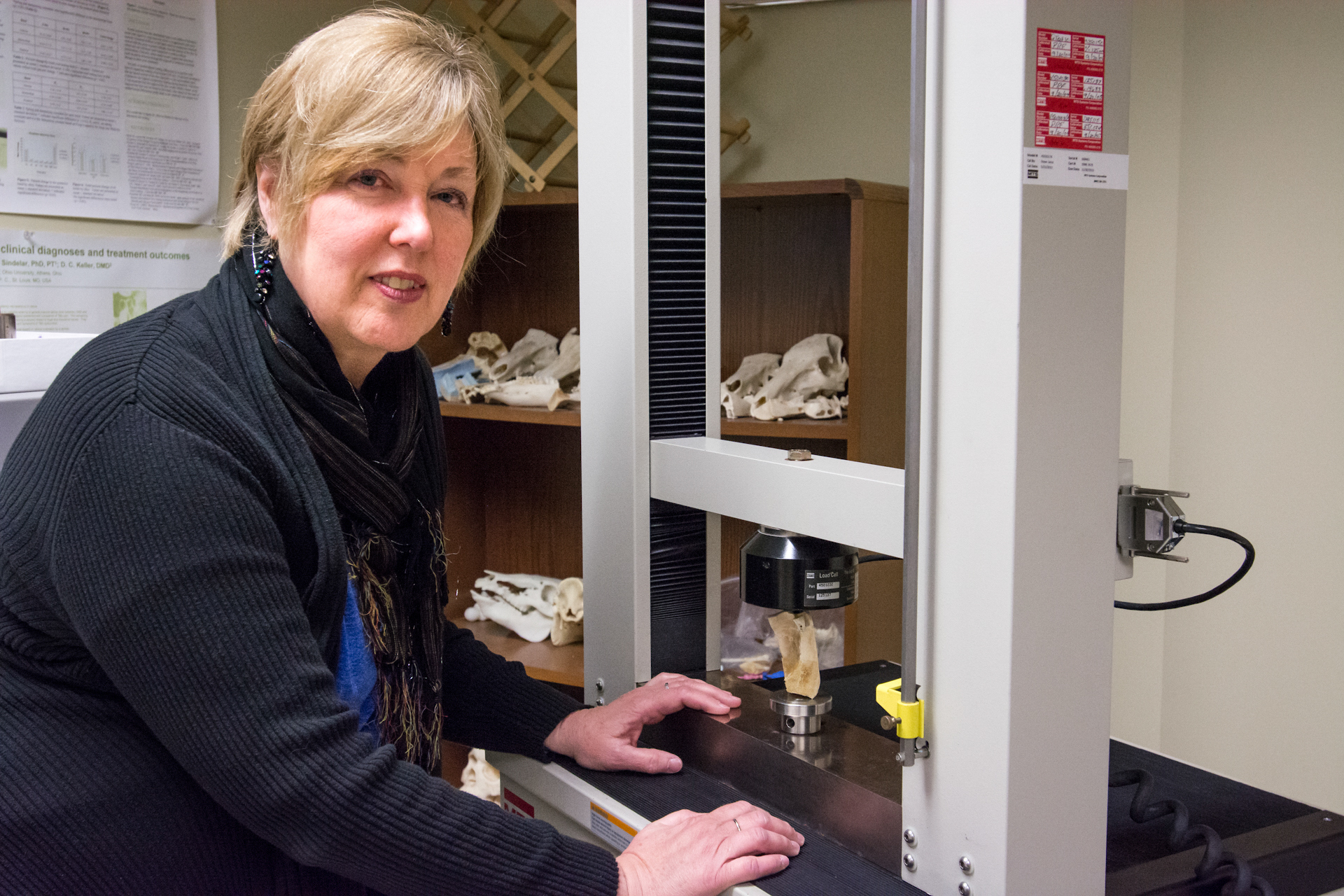 Please join the College of Health Sciences and Professions and the Division of Physical Therapy to celebrate the career and retirement of Dr. Betty Sindelar on Wednesday, June 30 from 11:30 a.m. to 1 p.m. on the lawn outside of Grover Center (near Walter Hall).
Light refreshments will be provided.
Those who are unable to attend the in-person event are encouraged to send their well wishes and congratulations to physical.therapy@ohio.edu. Each shared message will be compiled into a congratulatory booklet and gifted to Dr. Sindelar.
For more than 20 years, Dr. Sindelar has played an integral role within CHSP and has served in numerous capacities during her time at OHIO, most recently as the program director and an associate professor within the Division of Physical Therapy.
Sindelar's research has played a vital role in examining the structure/function of joint interactions using the TMJ method and has served as an animal model for degenerative joint disease. She has also assessed the effects of the long-term control of periodontal disease via an innovative treatment technique on inflammatory markers and disease outcomes.
Sindelar graduated with a bachelor's degree in physical therapy from Washington University in 1975. She received her PhD in bioengineering from the University of Washington in 2000.