Ohio University ranked 50th in the U.S. on Military Times' Best for Vets list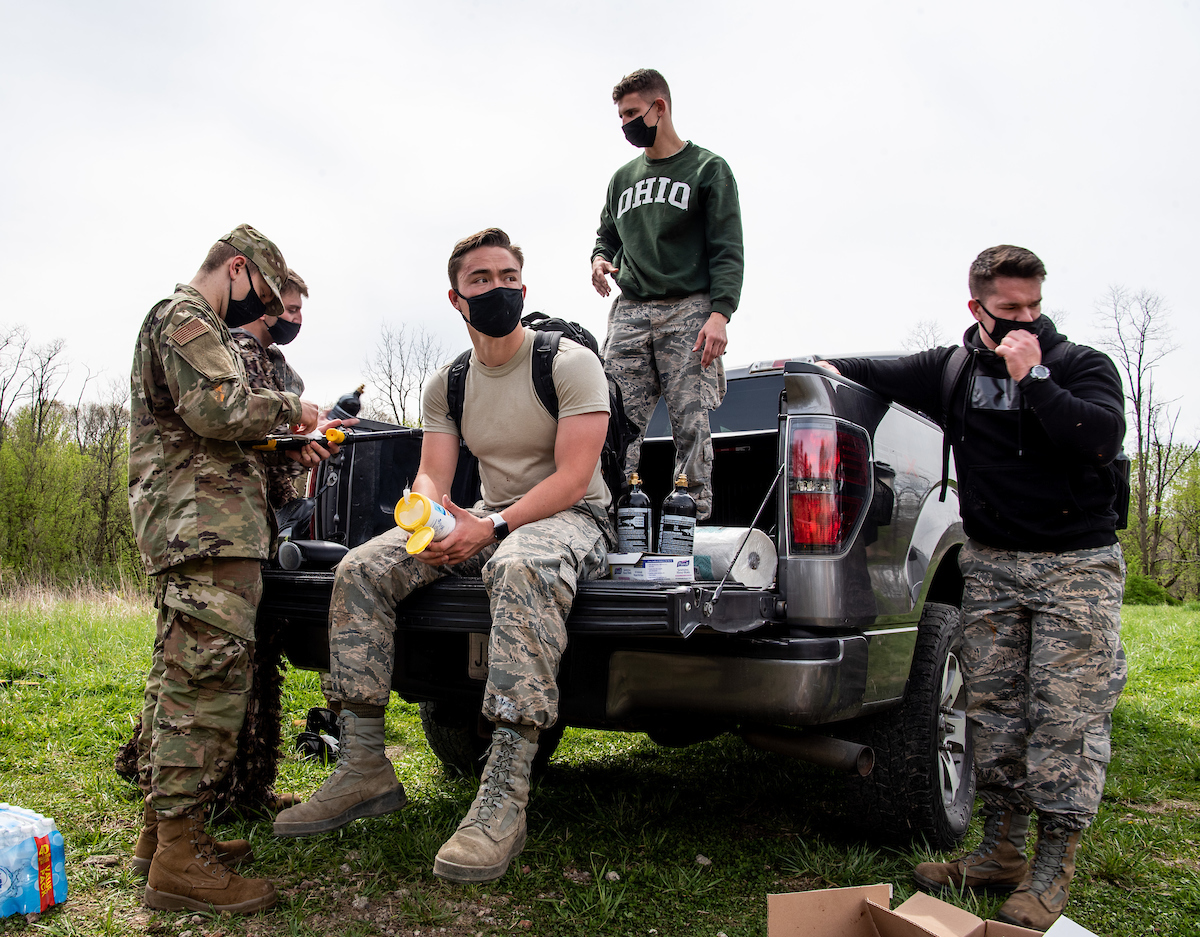 Laura Bilson/Ohio University
Ohio University has been ranked 50th in the nation on Military Times' 2021 Best for Vets: Colleges list of schools for veterans and current military service members nationally. 
According to the Military Times website, the list is the largest list of schools for veterans and current military service members in the country. The list helps veterans to make important academic decisions. Military Times is an independent news source with news and information about issues affecting service members and their families. 
"Ohio University is dedicated to ensuring those who serve our nation are able to get a high-quality education, and this recognition of our efforts is much appreciated," Ohio University President Hugh Sherman said. "Our military members have put their lives on the line to protect the freedoms that we enjoy, and supporting them during and after their service is the least we can do to recognize their commitment."
Ohio University has several thousand military-affiliated students currently enrolled. The Veterans and Military Student Services Center helps with filing educational benefits requests, exploring academic interests, finding opportunities on campus and finding post education employment. Veteran students and service members at OHIO receive benefits such as scholarships to specific programs, priority class registration, military transfer credit and experience evaluation, waiver of two-year residency requirements, authorized absences for drill attendance and counseling/psychological services. There is also a Veteran Transition Seminar designed specifically to meet veteran student needs and build a support network for future continued success.
"At OHIO we try to provide any assistance we can to our military-affiliated students," said Terry St. Peter, Director, Veterans & Military Student Services Center, LTC (Ret) US Army. "Our mission is to assist veterans and military students in determining their academic interests, exploring their opportunities at OHIO and ultimately identifying employment after they graduate, and we work hard to accomplish that goal with each student."
OHIO has a long history of serving military-affiliated students. Several programs across campus are also recognized nationally and by the state, including best colleges for veterans, best college in the state for journalism for veterans, best medical admin program for veterans, best digital communication programs for veterans and best online graduate engineering program for veterans. Additionally, the online MBA was ranked the second best for veterans in Ohio (57th nationally). OHIO was also recently named one of the nation's most military-friendly schools for the 10th year in a row.