Adjusting to change: An expert opinion on student wellness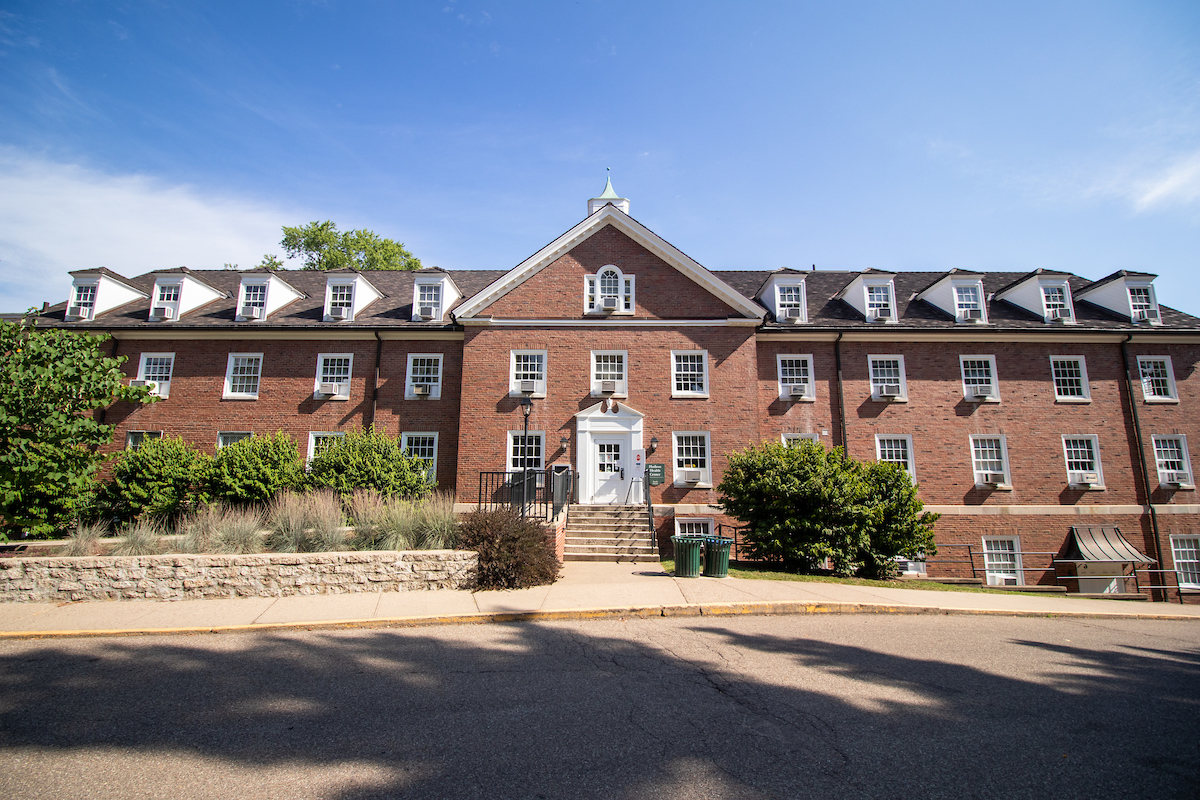 Akira Jakkson/Ohio University
Ohio University's top priority is student success, and, as such, we offer many resources to help support new students with their transition to college life.
Counseling and Psychological Services offers tools to help empower new Bobcats to make an investment in their personal well-being and pursuit of a healthier, happier, more successful life. 
"Research shows the top three issues students encounter when coming to college are anxiety, depression and relationship concerns," said Dr. Kate Hibbard-Gibbons, a counseling psychologist with the office of Counseling and Psychological Services. "Anxiety could be like test anxiety or social anxiety where the student is worried about how they're going to fit in or what people are going to think about them, and depression can show up as loneliness, frequent sadness, or changes to substance use, sleep or eating. The thing to know is that challenges in transition are common and they are improvable." 
Experts suggest that adjusting to a new routine can take up to six months or longer, but there are things you can do to help cope with these feelings. The most important thing, Hibbard-Gibbons notes, is trying to find a sense of community and belonging. There are many OHIO resources and activities to help students identify peers who share their interests. A list of student organizations and activities can be found on the student portal Bobcat Connect, and university-wide events are found on the OHIO Calendar.
"I encourage students to take it slow. Go at their own pace exploring campus, exploring clubs and organizations they could get involved with," said Hibbard-Gibbons. "Some people might nervous doing that. It's a big place, how do you begin? Maybe just meeting one person and taking that person with you to different events can be helpful. Start with one person and go from there."
Aside from social groups and events, there are many OHIO resources available to students who continue to struggle with feelings of anxiety or depression. Counseling and Psychological Services offers virtual workshops and daily coping clinics where students can drop-in for an hour each day to learn skills like mindfulness and ways to use art and other creative means to cope with anxiety.
Another helpful tool available to students is the Well-Track Self-Assessment app for mobile devices. 
"There are modules on relationships, anxiety, and depression, and students can go at their own pace to receive information and strategies on how to cope with different symptoms," Hibbard-Gibbons said. "There's daily journaling, they can track their mood and track their symptoms to see if things are getting better, and there are also meditation strategies on the app."
Parents and family members can also help simply by being available to listen to student concerns and encouraging them to seek out help and resources to ease the transition. 
For more information about the wellness resources available to OHIO students, visit the office of Counseling and Psychological Services online at www.ohio.edu/student-affairs/counseling.