Do you need it? A Guide for what to bring with you to campus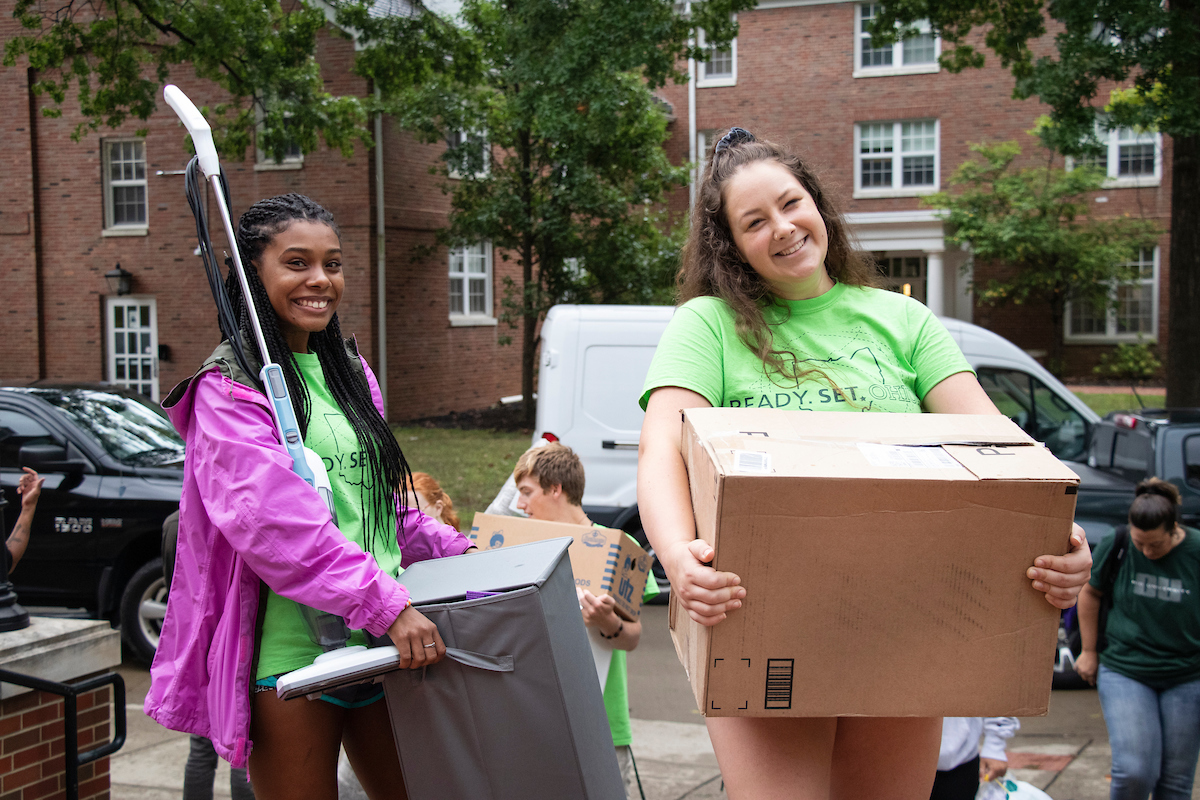 Preparing to go off to college can seem like a daunting task. Packing can be stressful and confusing. Before getting started, you should know every square inch of your room is valuable real estate. Don't be surprised if there's not much space for your everyday things, and not to mention the items you don't need. We've got you—now you can breathe easier with this handy packing list, including what NOT to bring to campus:
WHAT TO BRING:
Self-Care
Reusable water bottle

Keurig or coffee maker

Comfortable walking shoes
Daily Needs
Shower caddy, shower shoes, towels, and wash cloths

Twin XL sheets, bedding, mattress pad, and pillow

Hangers
Essentials
Rain boots, umbrella, rain gear

Microwave-safe dishes

 Garbage bags

 Command strips

 Laundry supplies and Bobcat Cash or quarters

First-aid kit
Study Supplies
Laptop, computer, and headphones

Surge protector and power strip

 Desk lamp
In addition to tangible items, there are a few online resources you need to check off your list before arriving on campus. Check out this handy arrival guide you need to accomplish beforehand to ensure a smooth transition into OHIO dorm living.
Now let's get into some items that can wreak havoc on your packing list:
WHAT NOT TO BRING:
Halogen lightbulbs

Toasters & toaster ovens

Personal air conditioners

Grills, hot plates, candles, and wax burners

Multi-plug adapters, extension cords, cube adapters, and outlet splitters

Lamps with exposed light bulbs and Octopus lamps

 Duct/Masking Tape or any destructive tape on walls

Tapestries that cover more than 25% of the wall

 Illegal drugs, drug paraphernalia,

vape pens, and tobacco smoking products

 Weapons, power tools,

alcohol, and empty alcohol containers

 Hot Tubs (yes, this has happened)

 

Pets (other than fish)
The goal to have in mind while packing for college is to only bring items that you can efficiently use in a limited space. You should not bring anything and everything from home to college – as you settle into your space you can always get what you need in Athens by shopping local.