Preston selected 33rd overall by Orlando Magic; acquired by LA Clippers in 2021 NBA Draft
Published: August 2, 2021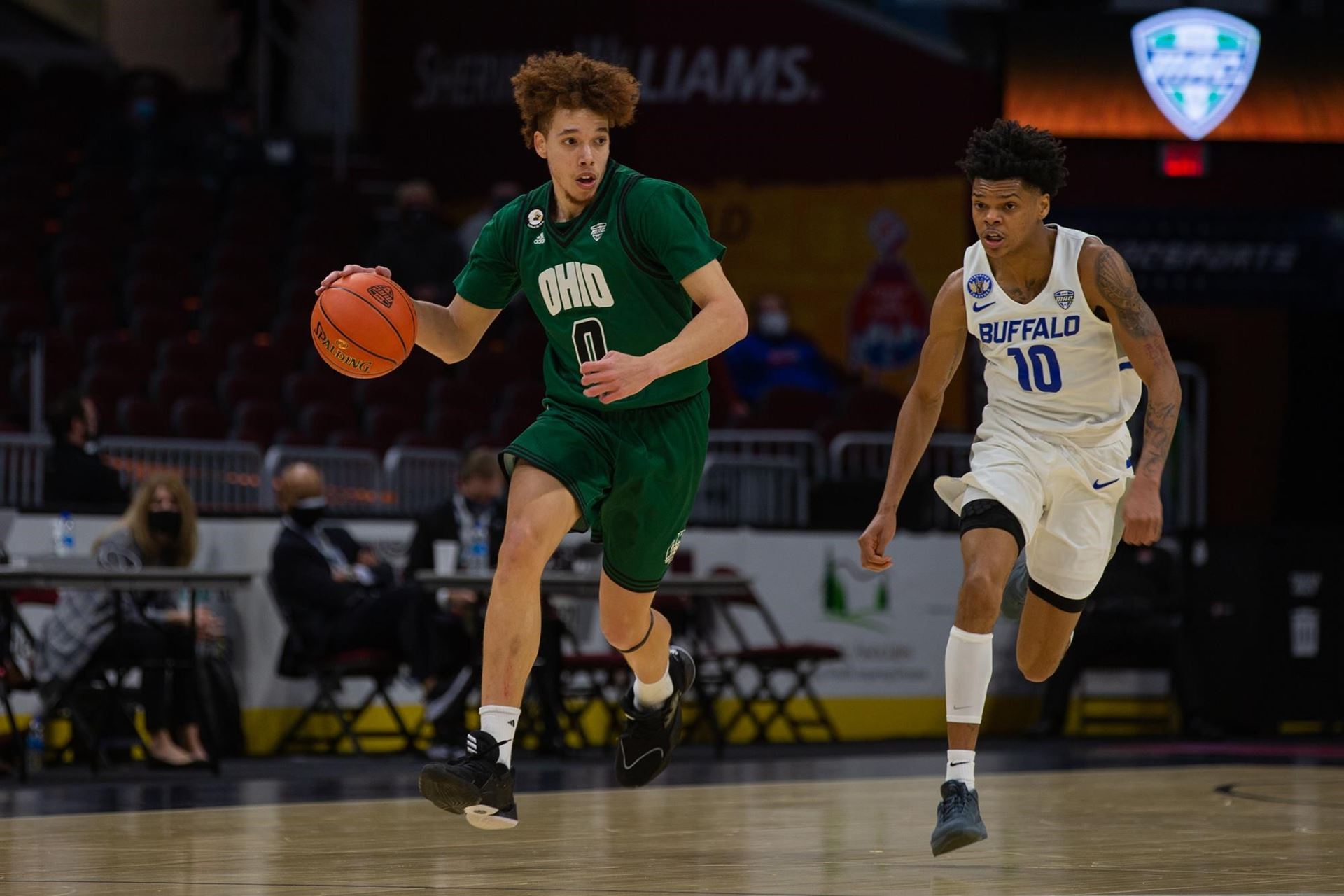 Ohio University Athletics
Former Ohio University men's basketball guard Jason Preston (Orlando, Fla.) was selected 33rd overall by the Orlando Magic and then acquired by the LA Clippers in the NBA Draft 2021 presented by State Farm on Thursday, July 28. 
Preston becomes the 20th Bobcat to be drafted into the NBA and is the first since Brandon Hunter when 56thoverall in 2003. He is also the fourth-highest Bobcat selected in program history [Trent (11th), Jamerson (15th); Luckett (27th)]. 
In his three seasons in the Green and White, Preston averaged 12.6 points and shot 49.8 percent from the field, 35.7 percent from three and 70.3 percent from the line. He added 5.6 rebounds and dished out over 489 assists in his career, placing him fourth all-time in program history. Preston also recorded two career triple doubles and notched his 1,0000-career point on March 13 in the Mid-American Conference Championship game. 
This past season, Preston helped Ohio to a 17-8 overall record, while leading the Bobcats to the 2021 Mid-American Conference Tournament Championship, the seventh in program history. The 13th-seeded Bobcats went on to defeat No. 4 Virginia in the NCAA First Round. 
Preston finished his third season in spectacular fashion. The MAC Tournament MVP, Preston earned himself a spot on the All-Tournament Team after being named First Team All-MAC. He was also named Academic All-MAC, a Lou Henson Award Finalist and earned a spot on the NABC District 14 First Team.   
Preston finished the season averaging 15.7 points per game while grabbing 7.3 rebounds and dishing out 7.2 assists per contest. He shot 51.4 percent from the field, 39.0 percent from three and 59.6 percent from the line.
In the MAC Tournament, Preston was dominant, averaging 22.7 points, 5.0 rebounds and 5.5 assists. He shot 65.1 percent from the field and 55.6 percent from three. 
In the regular season, Preston averaged 15.4 points per game, while grabbing 7.2 rebounds and dishing out 7.6 assists per game. He also shot 50.3 percent from the field during the regular season. Preston recorded his second career triple-double on January 23 against Ball State, scoring 11 points, grabbing 10 boards and dishing out 11 assists. Preston's breakout game came on Nov. 27, 2020, against then-eighth-ranked Illinois. Preston dominated, scoring a career-high 31 points, grabbing six rebounds and dishing out eight assists.