Free bicycle valet parking available at Peden Stadium for select OHIO football games
Published: September 8, 2021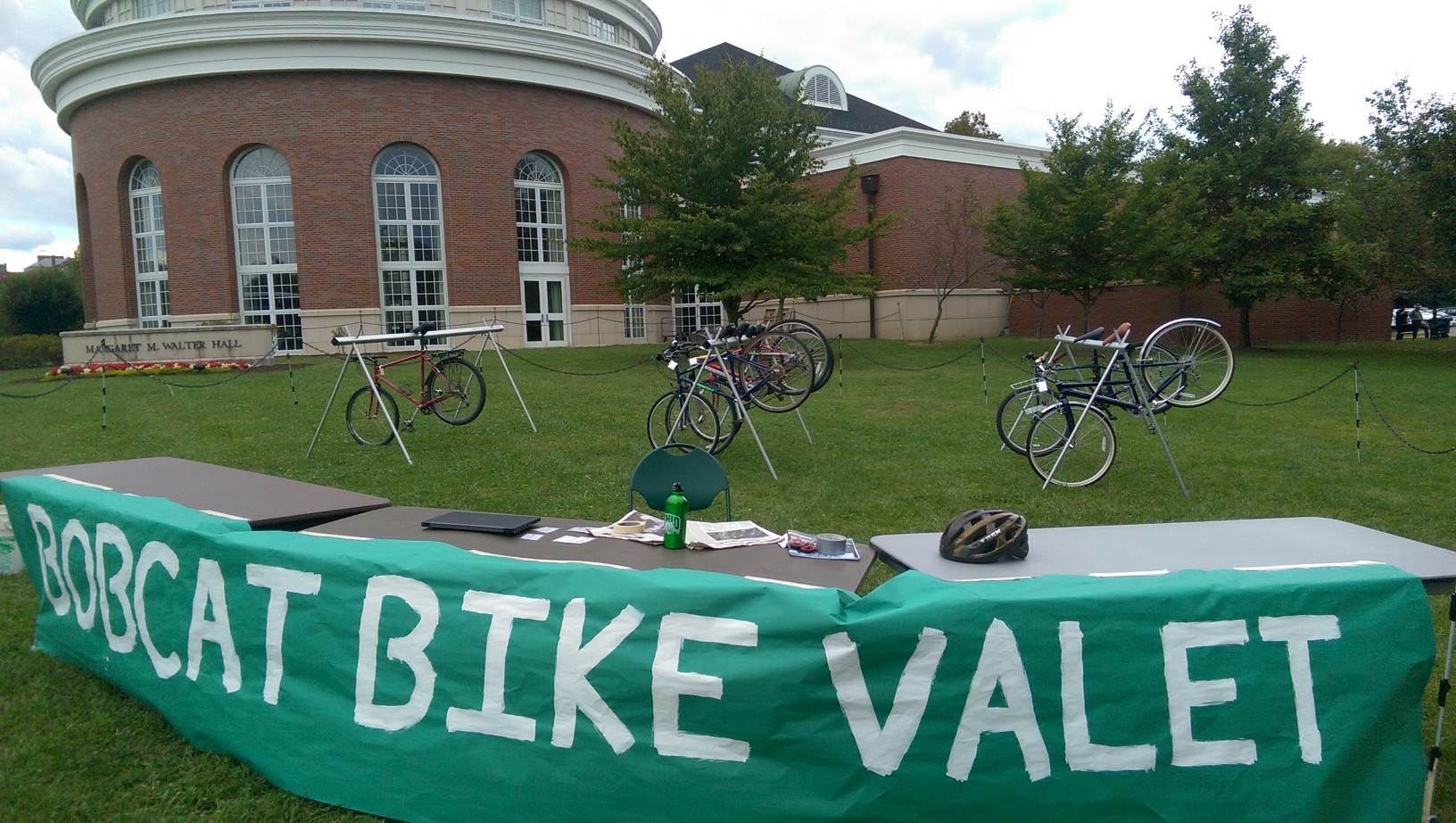 Sam Crowl
This Saturday, Sept. 11, the OHIO community is encouraged to ride their bicycles to Peden Stadium for the 2 p.m. OHIO football game against Duquesne. Ohio University's free Bobcat Bike Valet service will take care of bikes during the game.
Instead of fighting traffic, enjoy a ride along the Hockhocking Adena Bikeway as you make your way to the game to cheer on the Bobcats against the Dukes and take advantage of the most convenient parking location at Peden Stadium. 
Visitors can check-in bicycles up to an hour before game time with Bobcat Bike Valet just across from Gate 2 and return for the ride home within an hour of the end of the game. In between, let fellow Bobcats take care of the alternative transportation.
Located on South Green Drive, in front of Margaret M. Walter Hall, directly across from the stadium, Bobcat Bike Valet makes the ride to and from the game fun and easy for the whole family.
The Bobcat Bike Valet will also be offered for the Oct. 9 Homecoming game vs Central Michigan at 3:30 p.m.
OHIO Athletics, Transportation and Parking Services and the Office of Sustainability are pleased to support a sustainable ride to the game.