OHIO ranked second in nation on list of 50 Most Beautiful Campus Quads
Published: September 3, 2021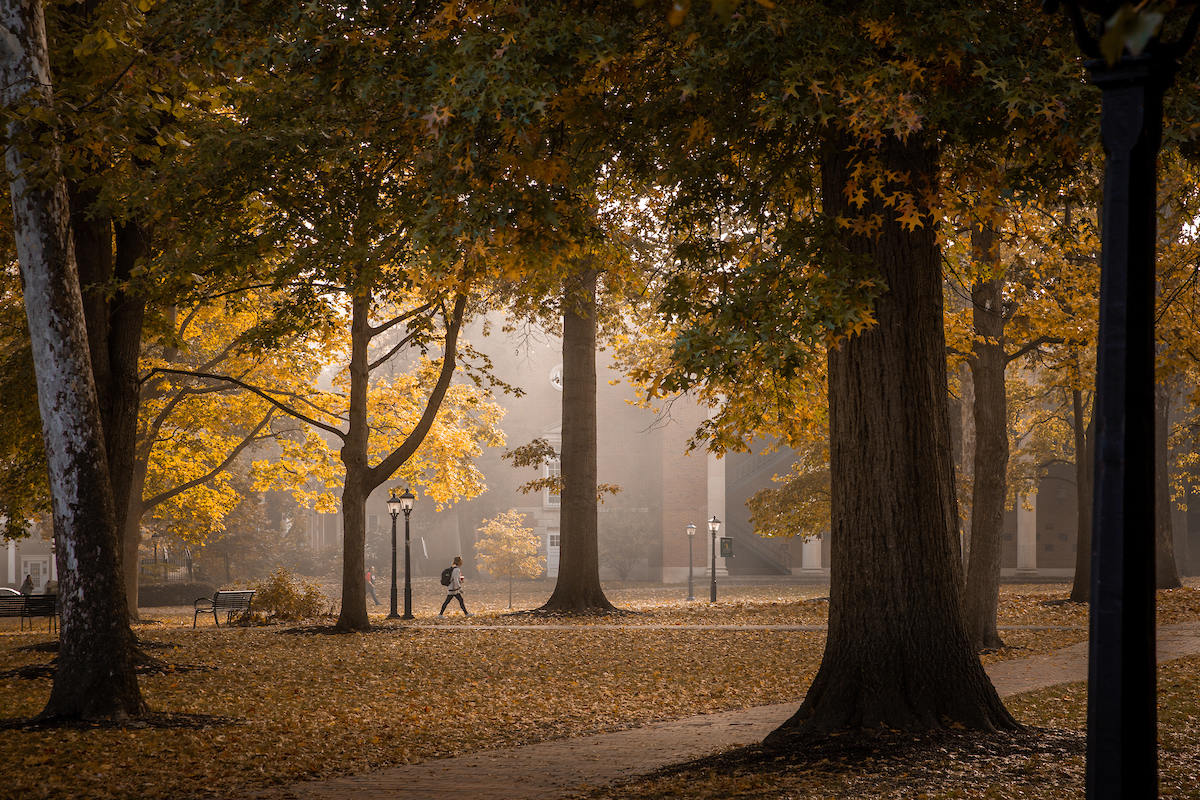 Joel Prince/Athens County Convention & Visitors Bureau
Ohio University's College Green, one of the most iconic features of the Athens Campus, is now ranked second in the nation on CollegeRank.net's list of "The 50 Most Beautiful Campus Quads."
College Green is the heart of the Athens campus and features OHIO's three oldest buildings, Cutler, McGuffey and Wilson halls, which all date back to the 19th century. The Green also includes Alden Library, Chubb Hall, Helen Mauck Galbreath Memorial Chapel, Templeton-Blackburn Alumni Memorial Auditorium, Ellis Hall and Scripps Hall. 
"When most people think about a college campus, they're often picturing a scene like our College Green," Ohio University President Hugh Sherman said. "Our students, faculty, staff, alumni, and the broader community have enjoyed gathering on the College Green for decades, and we're proud to see it recognized among the most beautiful greens in America."
College Green's iconic brick pathways, towering elms and ever-present squirrels provide a picturesque environment for students to socialize. The College Green has held many concerts and events, including the annual Involvement Fair, the summer Under the Elms concert series, and most recently will serve as the location of the Class of 2020 Commencement ceremony. 
Several beloved OHIO landmarks grace the College Green as well. The Alumni Gateway faces uptown Athens and has quotations from a Latin inscription on each side. The nearby Class Gateway is often used by graduating students to commemorate their graduation. The Soldiers and Sailors Monument is near the Alumni Gateway and was erected in 1893 honor those from Athens County who served in the Civil War; its benches are a common gathering spot.
"It is often said that what makes Ohio University special is its sense of place," President Sherman said. "We take great pride in our scenic campuses, and love seeing students, faculty, staff, alumni, community members and visitors from around the world enjoying their time on the College Green."