Ohio University Society of Professional Journalists chapter racks up two more national honors
Published: September 8, 2021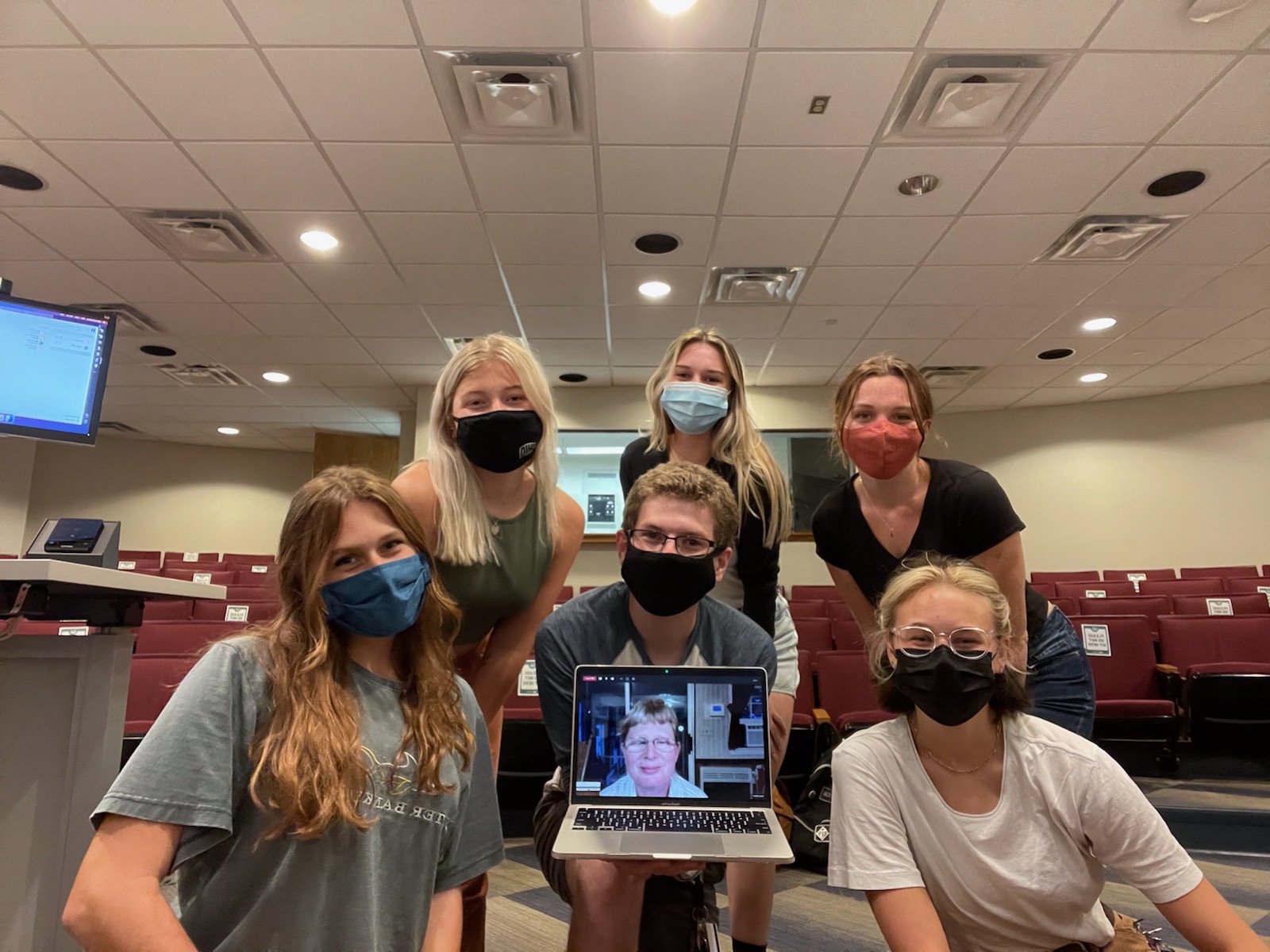 The Ohio University chapter of Society of Professional Journalists continued its history-making run this weekend by receiving the national Outstanding Campus Chapter award for the ninth time.
This award honors chapters for their commitment to SPJ's mission and to the journalism profession and was announced Sept. 3 during the Society's annual convention, which was virtual due to the COVID-19 pandemic.
Chapter president Eric Boll said: "We are honored to have been recognized with this award. None of this would have been possible without the hard work of our executive board and the generosity of the guest speakers who donated their time to host events with us," chapter president Eric Boll said.
The OHIO chapter has received the award more than any other campus chapter in the award's history.
Journalism school director Dr. Eddith Dashiell said: "Our SPJ chapter had a four-year winning streak of being the best regional and national campus chapter from 2015-2016 thru 2018-2019," Dr. Eddith Dashiell, director of the E.W. Scripps School of Journalism, said. "They had a temporary setback last year, but our SPJ members and their adviser, Professor Nerissa Young, demonstrated once again their unwavering dedication to SPJ's mission to encourage the free and ethical practice of professional journalism. Congratulations to our OU SPJ chapter for winning the Triple Crown of Journalism: best regional chapter, best national chapter, and best program for 2020-2021." 
Each year, SPJ's 12 regional coordinators and directors select a campus chapter in their region that has shown overall excellence. Finalists included Virginia Tech, University of Georgia, University of Illinois-Urbana, University of Missouri, Texas State University, Brigham Young University and University of Washington. Ohio University was the Region 4 finalist. Region 4 includes western Pennsylvania, Michigan, Ohio and West Virginia.
The Ohio University chapter was also named this year's recipient of the Campus Program of the Year award. The winning program was an interview with Insider digital culture reporter and Scripps journalism alum Kat Tenbarge a few days before she broke a major story about rape allegations toward "Durte Dom" and David Dobrik. She went into detail about how she developed her method of reporting on these figures and how these influencers used their fan base to target and harass reporters.
The chapter will host a program with ABC reporter and "What Would You Do?" host John Quiñones in October.
SPJ promotes the free flow of information vital to informing citizens; works to inspire and educate the next generation of journalists; and fights to protect First Amendment guarantees of freedom of speech and press.