Student submissions welcomed for The ACE's artwork exhibition
Published: September 13, 2021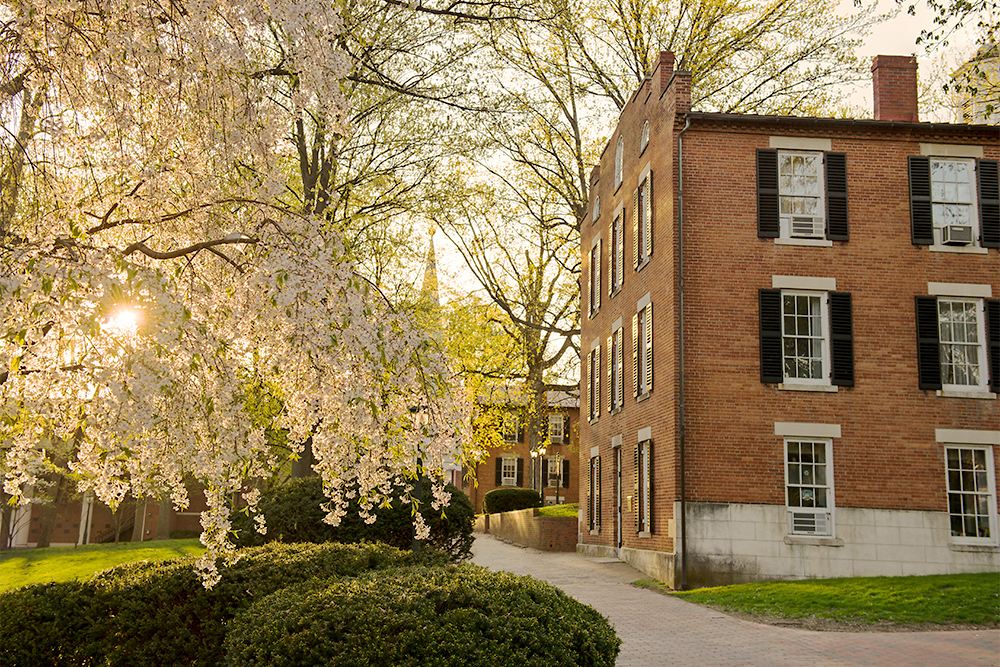 Ben Siegel/Ohio University
The ACE is thrilled to announce a new opportunity for students to exhibit their artwork at The ACE. Submissions are open now and will continue to be accepted on a rolling basis. The first exhibition of student work will be Oct. 15 – Nov. 12, 2021. 
After the first fall exhibition, The ACE hopes to feature new student work each month throughout the spring semester. 
McGuffey Hall was built in 1839 and is the new home of The ACE, which includes Allen Advising, the Career Achievement Network and the Experiential Learning Hub. The ACE is excited to welcome students back to the heart of campus on College Green. 
Hundreds of students will pass through The ACE's building while working with academic advisors, career coaches and experience designers to craft their graduation plan. In McGuffey, there are three floors with numerous spaces for hanging art, varying in size ranging from 32" x 48" to as large as 46" x 96" sizing. The first floor will be the main exhibition space with three rooms available for art. 
Please feel free to stop by and see the interior or make an appointment with Courtney Kessel (kesselc@ohio.edu) to view the spaces. 
Students and visitors are free to tour the exhibition during regular business hours, Monday through Thursday from 8 a.m. – 7 p.m. and Friday from 8 a.m. – 5 p.m. Featured student artists will also have the opportunity to host a reception celebrating their work. The ACE will promote the featured student through an OHIO News article and social media engagements throughout the exhibition. 
Begin the submission process by clicking here. To learn more about The ACE, join one of the information sessions; more information can be found here.