Diabetes Institute offers diabetes education and prevention programs
Published: October 7, 2021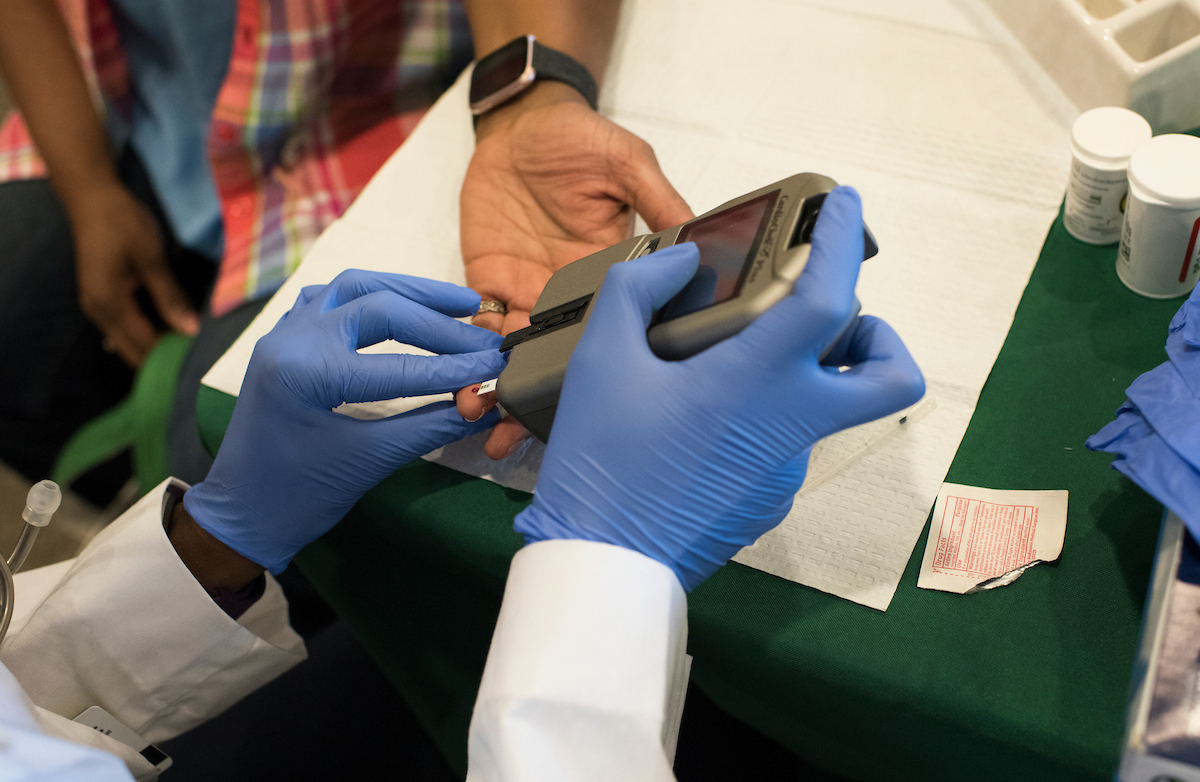 The Diabetes Institute at the Ohio University Heritage College of Osteopathic Medicine is accepting registrations for two programs designed to help individuals with diabetes or prediabetes better manage their health.
Participants of both programs will meet in person or virtually with a live instructor while also receiving access to an online platform that will support their success. To register for either program or for more information, contact the Diabetes Institute.
Prevent Type 2 Diabetes
The Prevent T2 program is a yearlong program for individuals with prediabetes or at risk for type 2 diabetes. Participants learn ways to change their lifestyle and improve their health to help prevent diabetes. Meetings are held in a group setting with a trained lifestyle coach, who guides and supports lifestyle changes.
Historically, participating groups see an average weight loss of at least 5% – enough to decrease the risk of developing diabetes by more than half.
Not sure if you are at risk? Join Rufus to take the U.S. Centers for Disease Control and Prevention's Prediabetes Risk Test.
The next program cohort starts in October 2021.
Classes are led by Diabetes Institute lifestyle coaches Karen Bailey and Hollie Goodell.
Diabetes and Me
The Diabetes and Me program consists of four class sessions that help individuals gain the knowledge, skills, and confidence to make lifestyle changes to better control their diabetes. Benefits include better control of blood sugar, blood pressure, and cholesterol.
Participants in the Diabetes and Me program see an average drop of 1.6% in their Hemoglobin A1c. 
Virtual classes are scheduled monthly and are enrolling now. Classes are led by Karen Bailey, certified diabetes care and education specialist.
 The Diabetes Institute has provided diabetes education and prevention programs since 2012.