George Washington Forum to host lecture on 'COVID-19: Vaccines, Focused Protection and Public Policy'
Published: October 20, 2021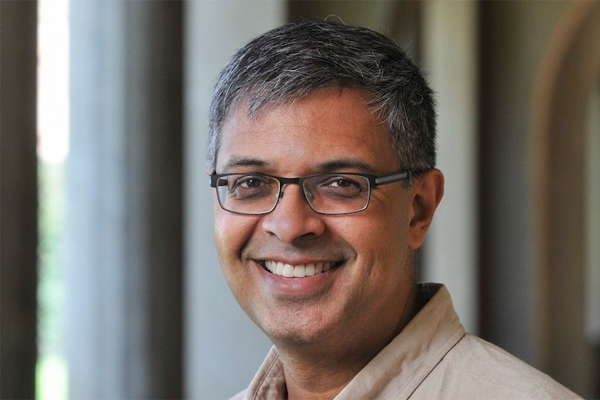 The Menard Family George Washington Forum presents Jay Bhattacharya of Stanford University Medical School discussing "COVID-19: Vaccines, Focused Protection and Public Policy" on Tuesday, Oct. 26, at 7:30 p.m. in Galbreath Chapel on College Green.
Bhattacharya is professor of medicine at Stanford University, where he has taught since 2001 and where he earned his M.D. and Ph.D. in economics. With Sunetra Gupta (Oxford) and Martin Kulldorff (Harvard), he is one of the co-authors of the Great Barrington Declaration, which addresses "the damaging physical and mental health impacts of the prevailing COVID-19 policies" and recommends an approach called "Focused Protection."
A research associate at the National Bureau of Economics Research and a senior fellow at the Stanford Institute for Economic Policy Research and at the Stanford Freeman Spogli Institute, Bhattacharya holds courtesy appointments as Professor in Economics and in Health Research and Policy. He directs the Stanford Center on the Demography of Health and Aging.
Bhattacharya's research focuses on the economics of health care around the world with a particular emphasis on the health and well-being of vulnerable populations. His peer-reviewed research has been published in economics, statistics, legal, medical, public health, and health policy journals. He is also on the scientific advisory and editorial boards of Collateral Global.
About the Menard Family George Washington Forum: The Menard Family George Washington Forum on American Ideas, Politics, and Institutions teaches America's foundational principles in their Western intellectual, political and institutional contexts. It is grounded on the idea that students facing an increasingly globalized world need to understand what characterizes and distinguishes the nation in which they live and the civilization from which it emerged. The Forum helps students become enlightened citizens in a liberal democracy whose roots run deep in Western civilization, but whose ideals and interests transcend the West.