Published: November 24, 2021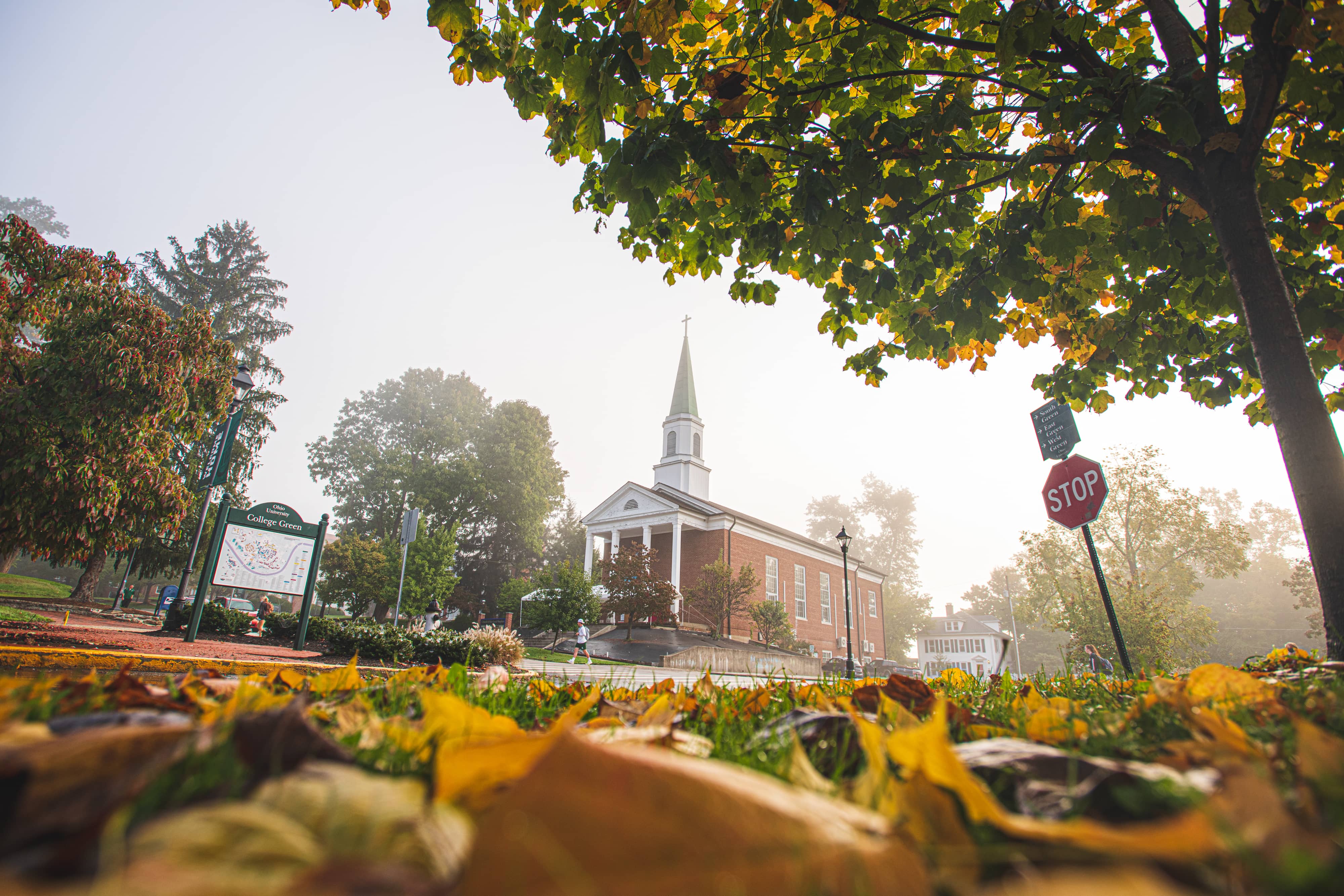 Among the rolling hills of Southeast Ohio is Ohio University, an institution of education known for its beautiful brick streets and vibrant community. A place that provides students with learning and research opportunities in a variety of fields, both on campus and throughout the surrounding region.
It's also known for being one of the most beautiful campuses in the country, ranking second in the nation on CollegeRank.net's list of "The 50 Most Beautiful Campus Quads," and arguably fall may just be the most beautiful time of the year at OHIO.
Students, faculty, staff, and community members are constantly surrounded by the beauty of Ohio University, Athens, and Southeast Ohio, whether that's walking around campus or partaking in research or recreation around the region.
Click on the photos below to view the captions.
Fall colors framed by the Richland Ave Bridge.
Kennedy Museum of Art at sunset.
Fall leaves line Morton Hill.
A student walks across a leaf-ladened College Green.
The Athens Armory at the end of Court Street at sunset.
Fall colors reflected in a puddle on College Green.
The sun rises over the hills of Athens, lighting up the colorful trees.
Assistant Professor Joe Crowley demonstrates how to balance on a log for students in the Recreation, Sport Pedagogy and Consumer Sciences department.
A graduate student mountain bikes at the Baileys Trail System near the Athens Campus.
Fall colors at Lake Hope State Park.
Sunrise over the Hocking River on the East Side of Athens.
21 Horse Cave in the Hocking Hills.
Hiking Trail near Airplane Rock in the Hocking Hills.
A student walks in Sells Park in Athens.
Sunset over Lake Logan.