OHIO Athletic Director Cromer to co-chair NCAA Division I Transformation Committee
Published: November 12, 2021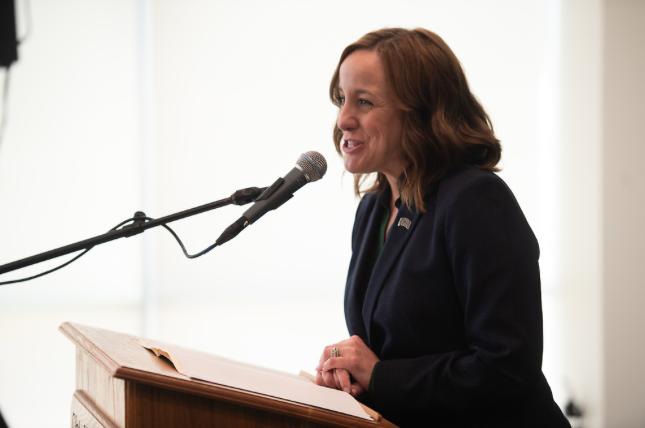 Ohio University Director of Athletics Julie Cromer will co-chair an NCAA committee charged with realigning Division I athletics.
The NCAA created the Division I Transformation Committee to implement recommendations that are expected to be made by its Constitution Committee that will transform college sports. Cromer will co-chair the committee with Greg Sankey, commissioner of the Southeastern Conference.
"I'm honored to represent Ohio University and the Mid-American Conference in this work to realign Division I to best serve student-athletes in the future, given the changing landscape of college athletics," Cromer said. 
The NCAA's Constitution Committee has been meeting since August and is asking each division to review its rules to ensure they are aligned with new principles.
"The NCAA is taking steps to reimagine itself to more effectively meet the needs of student-athletes, and we're proud that Julie will play a crucial role in that effort," Ohio University President Hugh Sherman said.
Cromer became Ohio University's athletic director in August 2019 after serving in several roles at the University of Arkansas, Indiana University and the NCAA. Ohio University student-athletes have enjoyed a string of successes in her tenure, including multiple post-season appearances, record NCAA graduation rates in 2021 and a cumulative 3.32 GPA in the spring of 2021. In that time 18 student-athletes from eight different programs have received the MAC Distinguished Scholar-Athlete Award, and 221 have received Academic All-MAC honors.