Seven OHIO students receive Gilman International Scholarships to study abroad during 2022
Published: December 17, 2021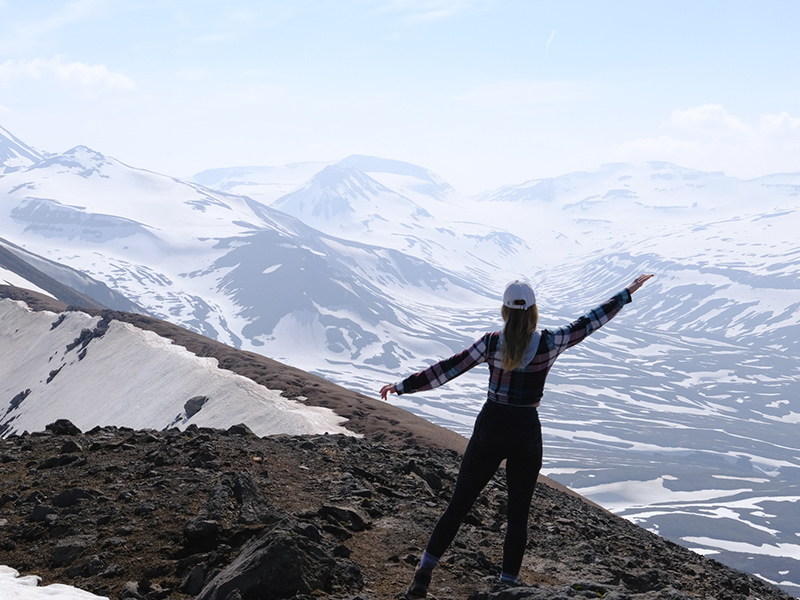 Josie Mitchell
Seven Ohio University undergraduate students received Gilman Scholarships for studying abroad in 2022.
"I commend our Gilman applicants for their work this term," Christopher Lewis, director of the Office of Nationally Competitive Awards, said. "Due to the pandemic, many students' pursuit of international opportunities has been suspended. To me, these scholars represent the hope of more Bobcats going out into the world as ambassadors and cross-cultural learners."
The U.S. Department of State's Benjamin A. Gilman International Scholarship is a grant program that enables undergraduate students to study or intern abroad, gaining skills critical to national security and economic competitiveness. It is open to Pell Grant recipients, with the goal of broadening the number and diversity of Americans who study abroad.
These Gilman awards, available up to $5,000, represent the competitive excellence of OHIO student applicants.
The following students received Gilman Scholarships:
Alison Mingus (Spain, Summer 2022), an 

OHIO Honors Program student studying Biological Sciences Pre Professional and Spanish

Tiago E. Nunez (Spain, Summer 2022), an 

OHIO Honors Program student studying Music Production and Recording Industry

Nia Dumas (Spain, Spring 2022), studying 

Journalism, News and Information track

Dylan J. Reines (Italy, Summer 2022), studying 

Entrepreneurship and Business Analytics

Angelia N. Bailey (Italy, Spring 2022), studying 

Sociology-Criminology

Jenna R. Reitz (Ireland, Summer 2022), an 

OHIO Honors Program student studying Photojournalism

Raijai M. Franklin (South Korea, Summer 2022), studying 

Child and Family Studies
Catherine Marshall, director of the Office of Global Opportunities, is currently serving as a National Gilman Advisor Ambassador, elevating the profile of the Gilman Program, offering higher education perspectives to the Gilman Program, and providing guidance to colleagues in higher education who seek to increase Gilman participation at their institutions. 
"I've supported OHIO students applying for the Gilman for almost the entirety of its 20-year history in my capacity as the certifying study abroad advisor for the program. Supporting students as they identify a program, develop their statement of purpose and follow-on projects, identifying additional funding sources and then seeing their planning come to fruition in a study abroad experience has been a highlight of my career," Marshall said.
In addition to the Gilman Scholarship, the Office of Global Opportunities also facilitated the First Passport Grant, which funds the costs associated with obtaining a first-time U.S. adult passport for 150 students. First- and second-year students and Pell Grant recipients were given preference in the submission review, encouraging and supporting access to global mobility for all undergraduate Bobcats.
Tiago Nunez, a freshman in the Music Production and Recording Industry program, is a newly awarded Gilman Scholarship recipient and a First Passport Grant awardee. He is a first-generation Bobcat and a first-generation Latin American, with family originally from Argentina.
"I worked hard to apply to many opportunities to make study abroad a reality. I want to immerse myself abroad in cultures which will improve my Spanish language so I'm really well prepared to pursue Latin Music production, which is my passion. I didn't even know I got the Gilman yet, but I applied for the First Passport Grant because just having a passport could open up so many opportunities in the future. I decided to start as early as I can, with any opportunities OHIO offers me," Nunez said.
The Gilman Scholarship is open to U.S. citizen undergraduate students at a two-year or four-year college or university who receive the Pell Grant to participate in study and intern abroad programs worldwide. Students interested in learning more about the Gilman Scholarship are encouraged to reach out to the Office of Global Opportunities.