Voinovich School continues to rise as preeminent public service school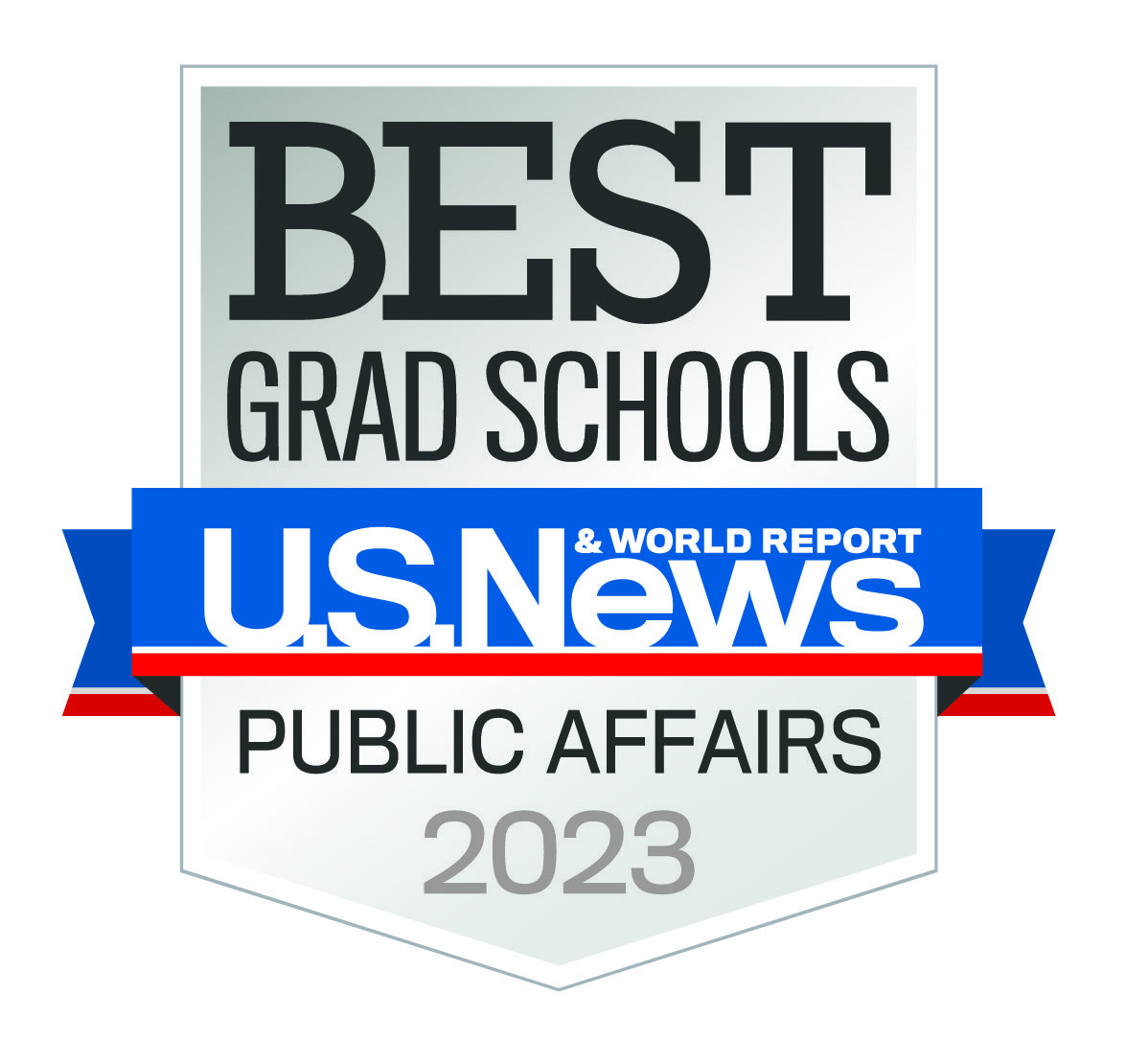 Ohio University's Voinovich School of Leadership and Public Service was ranked 62nd in the U.S. News and World Report's list of top public affairs graduate schools for 2023, advancing from 64th in 2022.
The Voinovich School continues to strengthen its position as a national frontrunner in leadership and public affairs education through its strong public service mission and commitment to working with communities to implement solutions that make meaningful, lasting impacts on Ohioans' health, livelihoods, and well-being.
Voinovich School Dean Mark Weinberg attributes the School's success to its distinction among public service schools for its ability to build public-private partnerships with nonprofit organizations, government, and businesses to create public value by leveraging faculty and partner expertise. The Voinovich School integrates services, investment and talent development to grow companies, build community collaboratives and non-profit organizations, and improve government delivery of services. This model allows Voinovich students, including many working professionals, to use applied research to develop and implement impactful real-world solutions.
"Our biggest goal, because it is our responsibility as stewards of public service, is to help build vibrant, healthy communities, and the Voinovich School is positioned to do that through strong partnerships in those communities and by leveraging the limitless talent and resources at Ohio University," Weinberg said. "We are uniquely equipped to bring together the brightest minds and best resources to solve big challenges and create real change in the Appalachian region of Ohio and beyond."
Jason Jolley, director of the Master of Public Administration program and associate dean for public strategy and innovation at the Voinovich School, said this peer ranking, which is comprised of a national survey of all public affairs deans and program directors, is further recognition of the increasing importance of public service colleges, like the Voinovich School, with a primary mission of engagement with their respective regions and states.
"The Voinovich School is nationally recognized for focusing on developing research-based solutions and implementing innovative partnerships to build regional entrepreneurship, expand rural economies, prevent substance use disorder, promote quality of life for children and families, and improve the environment," Jolley said. "This ranking demonstrates that the Voinovich School is competitive with established programs at highly ranked universities like Brown University."
The Voinovich School maintains a strong reputation as a catalyst for economic growth and opportunity, social impact and sustainability, and leadership and community building, and offers several graduate degree programs to help educate and inspire tomorrow's workforce.
Home to the Executive Master of Public Administration, Master of Science in Environmental Studies and Master of Sustainability, Security and Resilience degree programs and certificates, along with the George V. Voinovich Academy for Excellence in Public Service, the Voinovich School annually engages nearly 200 students and many more public service professionals in hands-on learning opportunities and networking to enhance their careers and bring their ideas to life.
The Voinovich School also welcomes high-performing undergraduate students to gain experience in applied research and leadership skills through the Voinovich Undergraduate Research Scholars program. The competitive program gives students opportunities to contribute to active research projects and learn leadership skills alongside the Voinovich School's faculty and professionals.
To learn more about the Voinovich School of Leadership and Public Service's graduate programs, please contact Joe Wakeman at wakemanj@ohio.edu.