OHIO named among best universities in the nation to develop editors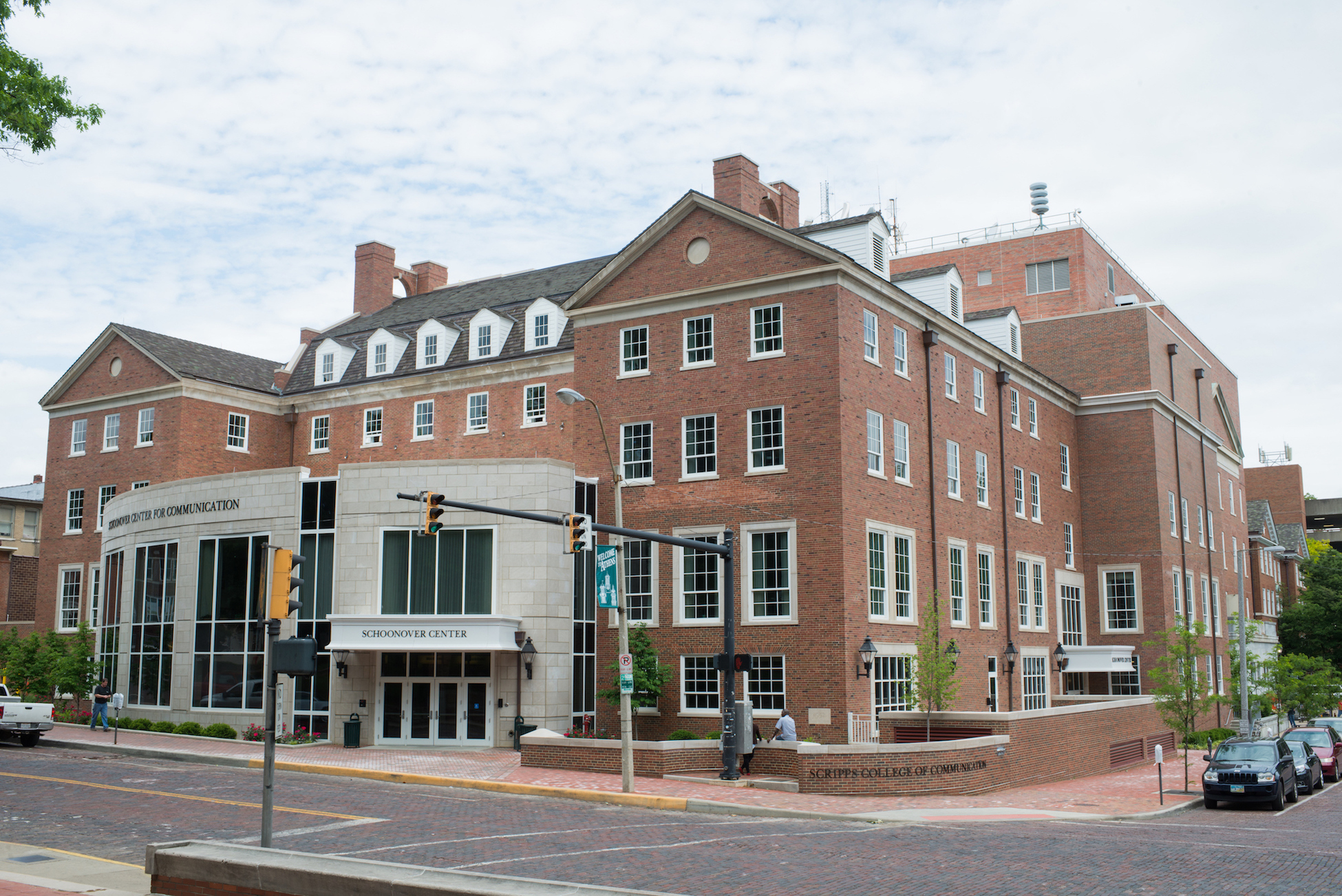 Ben Siegel
Kaitlin Coward has a lot of reasons why she's become a strong editor, and many of them came from Ohio University.
From the professors who taught her to her experience working at The Post, Coward, BSJ '18, said she's well prepared for her role as a real-time editor at McClatchy, editing breaking news, trending stories and explainers that help people make sense of the day's news.
She's not alone. College Magazine recently ranked Ohio University as the fourth-best university in the country, and the best in Ohio, to prepare students to become editors.
"I had some great professors who took the time to teach me voice, structure and style across different types of stories, from basic crime briefs to data stories that took months to research, report and write," Coward said. "They always took the time to help and answer any questions I had and instilled the importance of both the big picture and the details in crafting the best stories. I would also give a shoutout to Bill Reader and his preparation for the Dow Jones News Fund editing program. I wouldn't be where I am without that internship, and I wouldn't have gotten it without his help."
The E.W. Scripps School of Journalism provides classes that cover the entire spectrum of journalism, including writing and editing.
"Our comprehensive program also requires students to get real-world experience in addition to on-campus experiential learning by completing professional internships. When our graduates leave Ohio University, they are well-prepared to have successful careers as writers and editors," said Scripps School of Journalism director Eddith Dashiell. 
Coward also credited The Post and its editors for passing down their knowledge from classes and internships.
"That was such a vital piece of my education, and I was immensely lucky to be so involved there and learn from so many talented staff members," she said.
Another Bobcat editor, Dillon Stewart (BSJ '15), was recently named the editor of Cleveland Magazine. He cited several faculty influences, including Reader and Nerissa Young, as well as his time working on Backdrop Magazine and Southeast Ohio Magazine as foundations for his success.
He had an internship at Cleveland Magazine as a student and continued to freelance for them through his senior year and beyond even while working at a trade magazine, North Coast Media. He eventually began working for Cleveland Magazine in 2017 as an associate editor and spent a year as managing editor and dining editor before taking on the editor's role in July 2022.
He worked as a web editor at Backdrop Magazine.
"I was running a lot of the web stuff and we were working our way up to doing more weekly content," Stewart said. "(Editing) is a job that you can learn in the classroom all day, but until you start doing it, there's only so much experience you can really have."
He cited Young's class on grammar and AP style and Reader's editing class as great foundations, as well. In Reader's class, he was tasked with finding errors in a major newspaper.
"It just kind of blew my mind that professional journalists make errors, too," he said.
Both Stewart and Coward credited their time at Ohio University and their journalism degrees, and particularly working for student publications, as keys to their success. Being a journalism major in Scripps, Stewart said, got him into Cleveland Magazine's internship in the first place.
"Without that track at OU, I don't know that I'd be where I am today," he said.