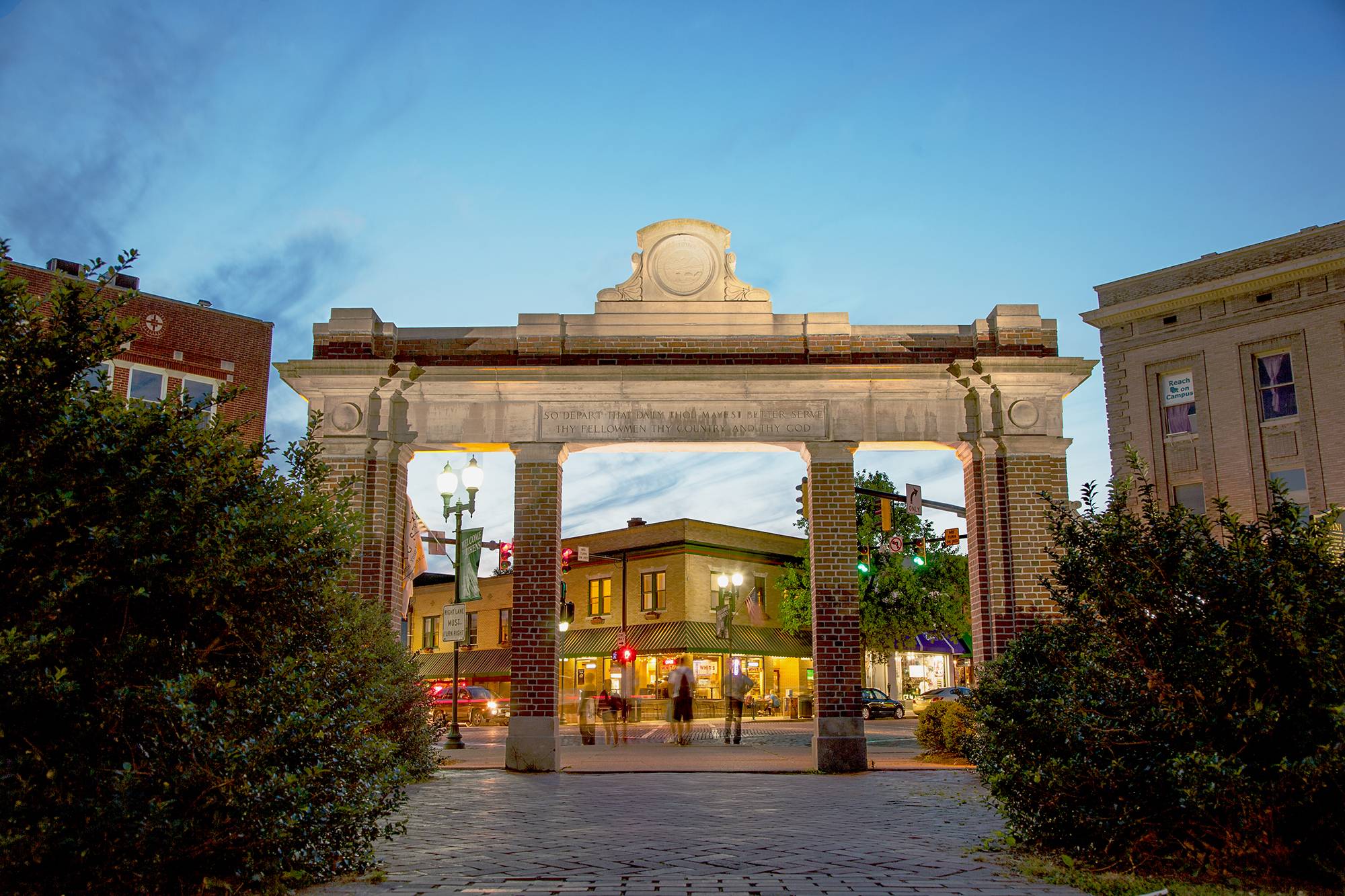 Ohio University ranked first in the state for Best College Campus by Niche.com
Niche.com ranked Ohio University as the Best College Campus in Ohio and number 31 as the Best College Campus in America.
Story by Samantha Pelham, Photos by Ben Siegel and Joel Prince, Courtesy of the Athens County Visitor's Bureau | September 29, 2022
Whether it is walking down Richland Bridge as the sun sets over West Green, or crossing College Green as the colorful leaves tumble onto the bricks, there is no denying that Ohio University's Athens campus is one of the most beautiful campuses around.
But OHIO offers more than just a beautiful campus – it offers experiential learning opportunities, faculty experts paving the way in their industries, state-of-the-art facilities, and a great community that helps lead to student success and engagement.
Recently, Niche.com ranked Ohio University as the Best College Campus in Ohio and number 31 as the Best College Campus in America. The rankings are based on data from the U.S. Department of Education including key statistics and factors like campus food grade, campus housing grade, local area grade, and safety grade, as well as student surveys on campus quality.
"OHIO is not only the perfect place to receive a world-class education and opportunities for experiential learning – it's also an incredible place to call home," Ohio University President Hugh Sherman said. "Our supportive campus environment enables our students to flourish, both personally and professionally."
OHIO was ranked top in the state based upon the quality of campus facilities, meal plan costs and food served on campus, housing and residence life, crime rates, access to amenities, the local area outside of campus, and health and safety services on campus.
With 36 residence halls located on three greens on campus, including some halls dedicated to students in honors programs and first-generation housing, students are welcomed with an immediate community and resources to help make their living experience feel right at home. OHIO is also continually working to improve residence halls and their amenities to enhance the residential experience, especially as the University sees a record-breaking first-year class.
To accommodate the nearly 7,000 students living on campus at OHIO, Culinary Services offers numerous options for students across all of campus for dining options. The two main dining halls, The District on West Green and Nelson Court on South Green, offer an array of food from staples from on-the-grill and salad bars to various cuisines from other countries to help make OHIO's international students feel more at home and to allow students to try something new. They also offer options for those with special diets and have markets and cafes located across campus for students to grab a bite or drink while on the go.
Students living on campus also have access to areas outside of campus through OHIO's transit services, which partner with Athens Public Transit to offer free shuttles around town and to the surrounding communities for free to Bobcats with a valid university ID. Parking and Transportation Services (PTS) also makes it accessible for students to get around campus through its free, daily campus CATS shuttle and CATCAB, a free para-transit service to assist faculty/staff and students with mobility limitations. To assure students and faculty/staff get home safely at night, PTS also offers a CATS Late Night shuttle that is a free on-demand service in the evening hours.
In addition to creating a welcoming new home for students, OHIO also provides resources to take care of students' mental and physical health, acknowledging the transition to campus isn't always easy. Campus Care, in partnership with OhioHealth, offers a wide range of health services tailored to the specific needs of students, with the convenience of being on campus and centrally located. Students can also seek out mental health resources through Counseling and Psychological Services (CPS). CPS offers appointments and various programs to help take care of the wellbeing of OHIO students, faculty, and staff. With programming that includes suicide prevention, group counseling with some groups focusing on the LGBTQ+ community, and mental health apps, CPS and its resources are there 24/7 to help with Bobcats' mental health.
Finally, being located in a community that embraces partnerships with the University allows for students to get involved both in the classroom and out. Whether it is attending one of the numerous events that happen throughout the year that showcase the individuals of the region, such as the International Street Fair or the Paw Paw Festival, or collaborating in the classroom to help clean up the area's surrounding streams and gaining real experience in the health care field by staffing a COVID vaccine site, there is a synergy between the city of Athens and Ohio University that is palpable and makes for a great place to live and learn.