Cheering on Bobcat Basketball in March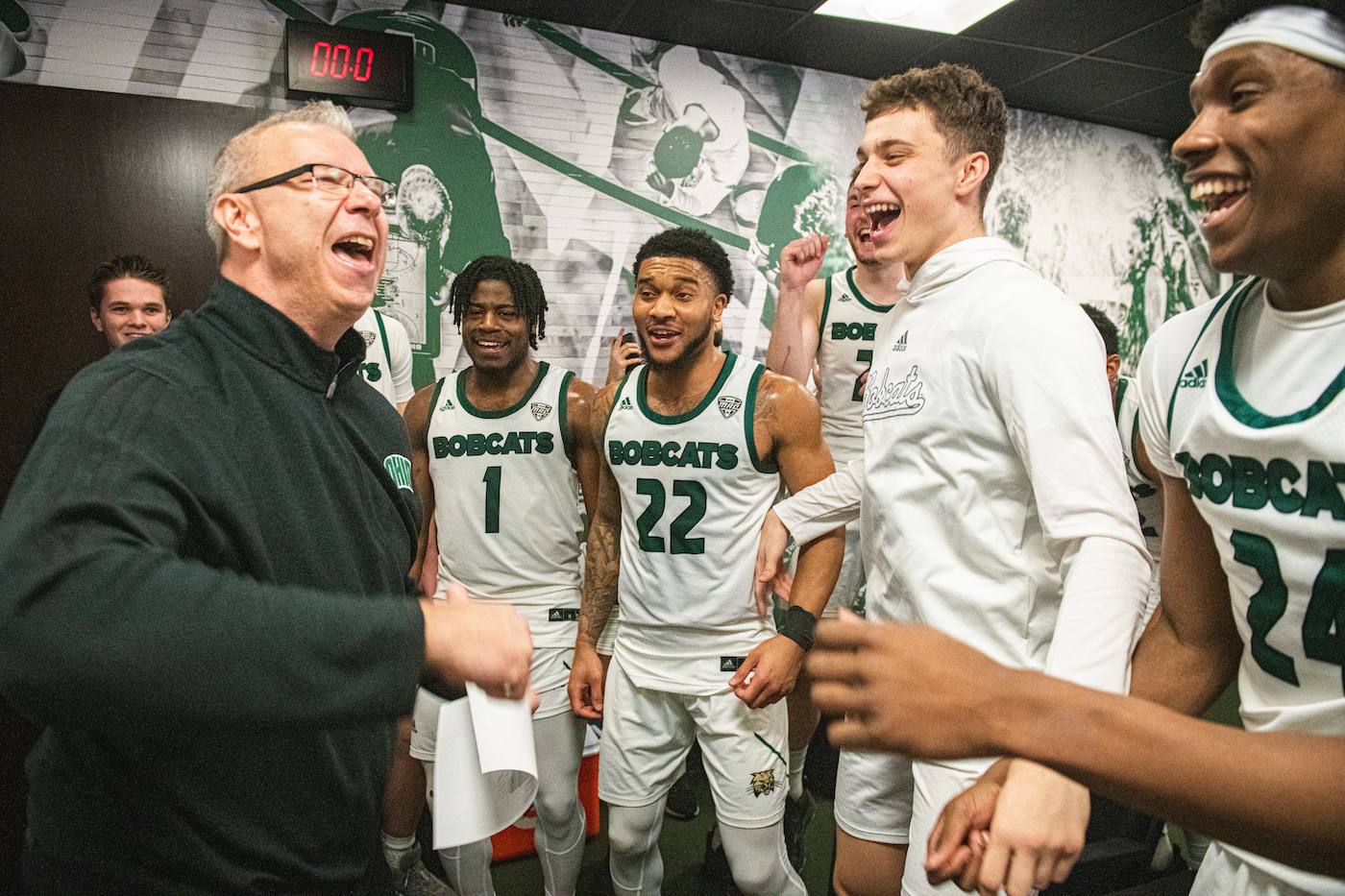 Photo credit: Eli Burris
It is the time of year you have been waiting for – basketball in March. 
Bobcat fans can keep updated about postseason action and featured content by checking out the March Bobcat Basketball page.
The Ohio University men's basketball team is currently ranked No. 5 in the Mid-American Conference (MAC). On Thursday, March 9, the Bobcats started postseason action against No. 4 Ball State in Cleveland for the MAC Tournament, winning 90-70.
From winning their home-opener to winning seven of their last nine regular season games, the men's basketball team has had several highlights this season. 
While the women's team did not qualify for the MAC Tournament, their season has had some bright spots, including sophomore Yaya Felder leading the MAC in overall points for the regular season to the team beating Miami in overtime 84-73 on Jan. 21.
The March Bobcat Basketball webpage includes game information, pre-game events, recap photos, 2022-23 season highlights, features and more. 
The site will be routinely updated throughout the postseason. Follow and cheer along at www.ohio.edu/march-bobcat-basketball. 
Go Bobcats!