Philosophy Forum hosts Arthur Ripstein discussing 'Domination, Discretion, and Arbitrariness' on April 20
Published: March 21, 2023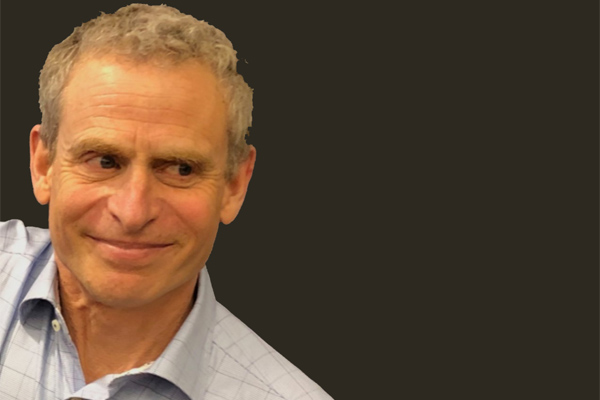 The Ohio University Philosophy Forum will present a public lecture by Arthur Ripstein on "Domination, Discretion, and Arbitrariness" on Thursday, April 20, at 4 p.m. in Scripps 111.
Ripstein is Professor of Law and Philosophy and University Professor at the University of Toronto.
Ripstein's research and teaching interests include torts, legal theory, political philosophy and Kant. In addition to numerous articles in legal theory and political philosophy, he is the author of "Kant and the Law of War" (Oxford 2021), "Rules for Wrongdoers" (Oxford 2021), "Private Wrongs" (Harvard 2016), "Force and Freedom: Kant's Legal and Political Philosophy" (Harvard 2009) and "Equality, Responsibility and the Law" (Cambridge 1999). He is editor of "Ronald Dworkin" (Cambridge 2007) and co-editor of Waheed Hussein's posthumous book, "Living with the Invisible Hand," (Oxford University Press, forthcoming 2023), "Law and Morality" (Toronto 1996, second edition 2001, third edition 2007), and "Practical Rationality and Preference" (Cambridge 2001).
He was awarded a Killam Fellowship in 2016, and the Killam Prize in 2021, both by the Canada Council for the Arts. He served for 15 years as associate editor of Philosophy and Public Affairs, for which he is now advisory editor. He is a former associate editor of "Ethics and the Canadian Journal of Philosophy," serves on the editorial board of "Legal Theory," and is advisory editor of the "Canadian Journal of Law and Jurisprudence." His popular work has appeared on Ideas on CBC Radio One.
"The Ohio University Philosophy Forum, established in 1994, gives students the opportunity to study recent work of leading philosophers," said James Petrik, professor and chair of philosophy in the College of Arts and Sciences. "Every spring term, the graduate students in the Philosophy Department take a seminar on the recent work of the year's forum speaker, and later in the term, the students meet the speaker for three days, attending a public lecture and three intensive seminars led by the speaker."
The forum has brought to campus prominent philosophers such as Robert Nozick, Daniel Dennett, Hilary Putnam, Alasdair MacIntyre, Cora Diamond, Arthur Fine, Simon Blackburn, Susan Haack, Julia Annas, Lynne Rudder Baker, T. M. Scanlon, James Woodward, Michael Williams, Kirk Ludwig, Bas van Fraassen, Ruth Millikan, Noel Carroll, Peter Godfrey-Smith, Philip Kitcher, Michael Bratman, Elliot Sober, John Burgess, Marya Schechtman, John Doris, Rachana Kamtekar, and Wayne Davis.