Faculty invited to apply to serve as Sustainable Infrastructure Hub coordinator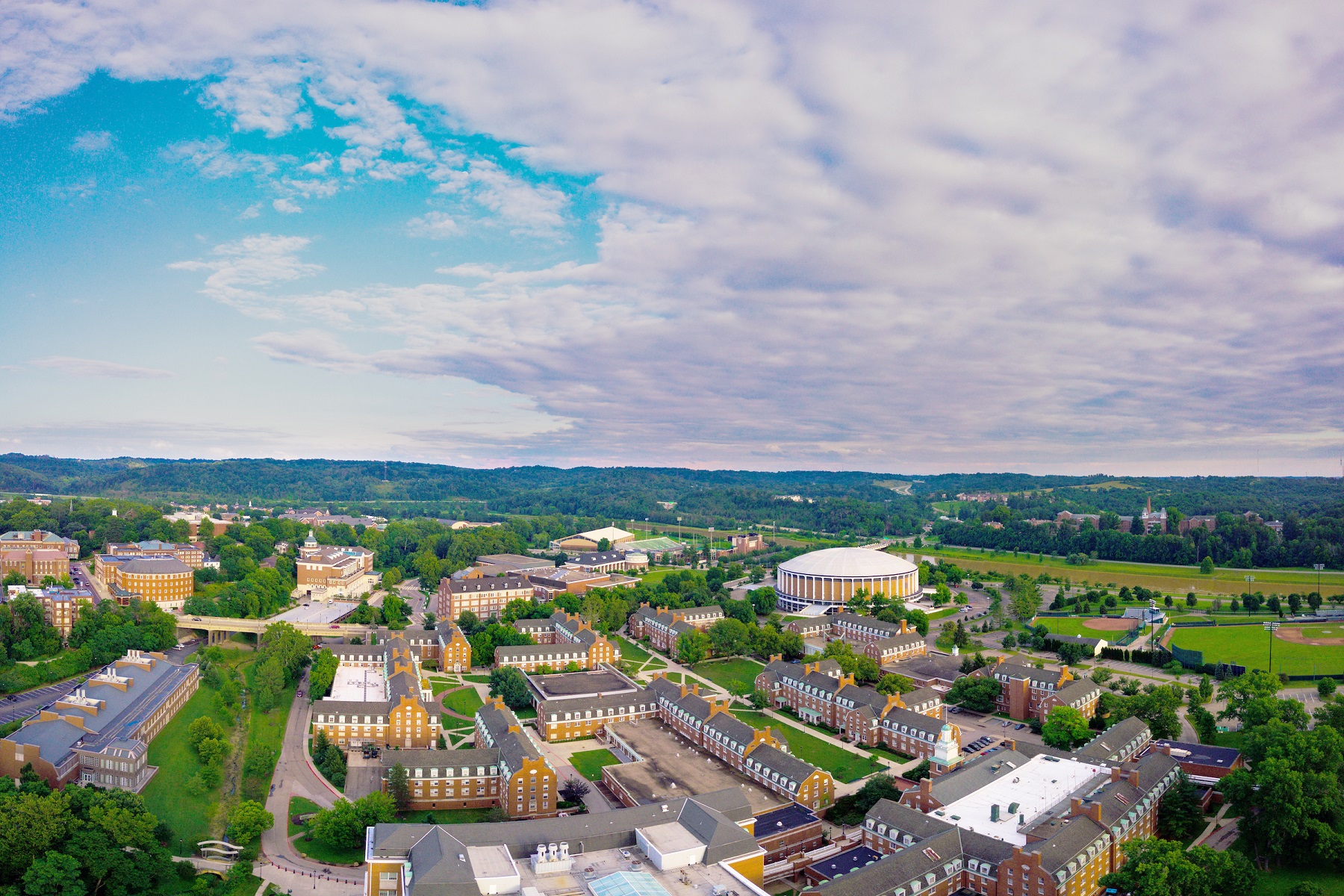 The Ohio University Sustainability Committee is currently seeking a faculty member to oversee and coordinate collaborative research, engagement and curriculum efforts for the Sustainable Infrastructure Hub beginning in the fall 2023 semester. 
The Sustainable Infrastructure Hub coordinator will organize or give one presentation per semester on one or more of the Ohio University Sustainability and Climate Action Plan (SCAP) themes of Buildings, Energy, Water and Waste Management as part of the Sustainability Hub Seminar Series. The coordinator will report annual progress on initiatives to the University Sustainability Committee. 
For more information, including the hub coordinator position description, please visit this website. For questions or to schedule a meeting to discuss the position in more detail, please contact sustainability@ohio.edu. To apply, please complete the application at this website.
The application deadline is midnight on June 23.
In 2018, OHIO embarked upon a university-wide initiative to elevate sustainability throughout every college, department, and division. Included in the initiative was the creation of Sustainable Infrastructure, Sustainable Administration and Sustainable Living Hubs.  The Hubs act as sustainability engagement ecosystems and utilize the OHIO campuses as laboratories for sustainability initiatives. The Hubs unite staff, faculty, students, and community participants to advance sustainability initiatives in thematic areas.
For more information on the Hubs or the Hub coordinator position, or to apply or nominate a faculty member, please visit this website.