Former Cleveland Sports TV Anchor calls WOUB experience "irreplaceable"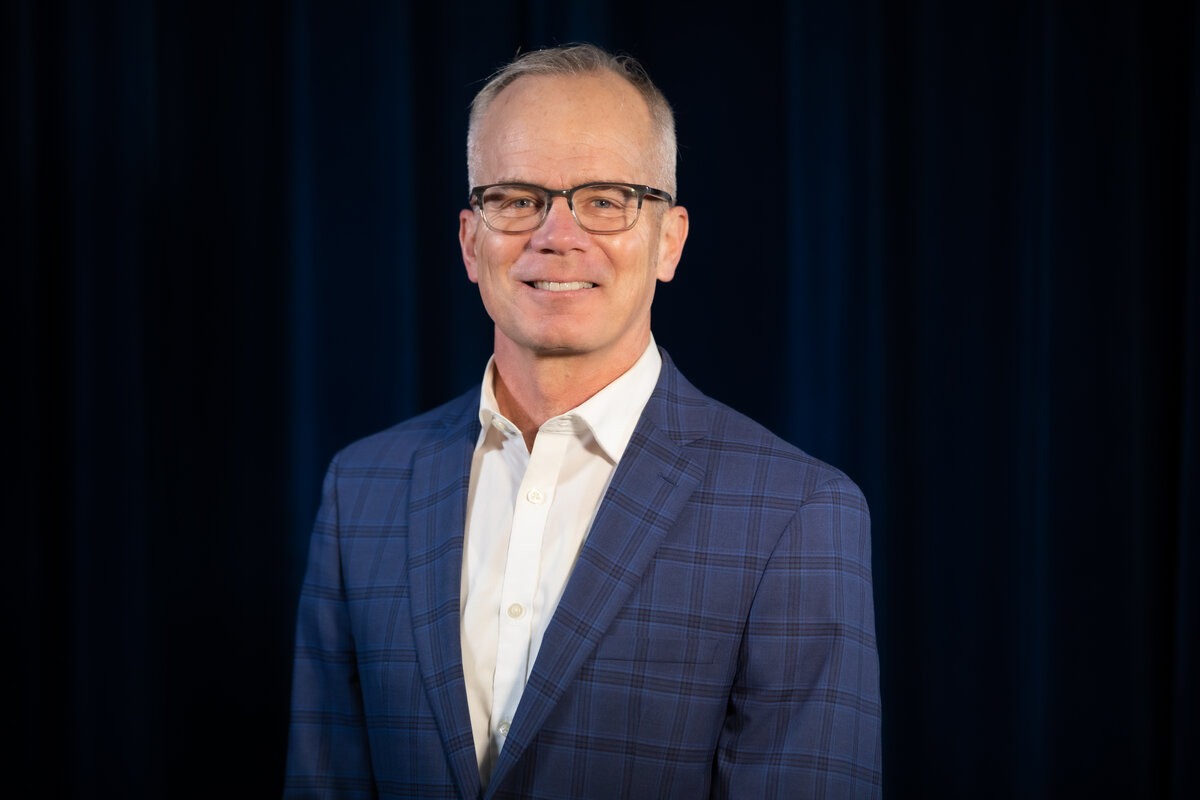 When Ron Jantz was a child growing up in northeast Ohio, he knew three things; he loved sports, he wasn't a great athlete, and he wanted a career that involved being around sports.
"I was always interested in sports. I played sports but I wasn't very good at them. I could rattle off all the stats for the Cleveland Cavaliers, Cleveland Browns and Cleveland Indians. I had teachers tell me that if I spent as much time on schoolwork as I did on memorizing those stats, I would've been a straight A student," Jantz said with a laugh. "I also loved to write. So, I thought I should try to put those two things together."
Jantz grew up in a large family with three siblings. His dad was a carpenter, and his mom was a schoolteacher. Money was tight. So, when Jantz graduated from high school, he decided to stay at home and attend Lorain County Community College (LCCC).
"I thought it made sense to save some money and take my first two years of college classes close to home," said Jantz. "But Ohio University and the E.W. Scripps School of Journalism was always the goal. My advisors at LCCC made sure every class I took would transfer to Ohio University and set me up to be able to go to Athens."
Jantz transferred to Ohio University at the beginning of his junior year and was accepted to the school of journalism. He doesn't remember how he learned about the opportunity for students to gain hands-on broadcast journalism experience working at WOUB, but he remembers getting involved at WOUB right away.
"WOUB was a huge part of my life. I dedicated myself to take advantage of the opportunities that WOUB offered to students because the opportunities were tremendous if you chose to take advantage of them," said Jantz. "I was part of a Sunday sports talk show on the radio.  I worked doing TV sports. And those experiences set me up to be selected as the color analyst for men's and women's basketball my senior year. My goal was to work at WOUB and get myself to a level where I would be hired as an on-air sports broadcaster when I graduated."
In addition to the real-world experience Jantz gained in the WOUB newsroom, he also made lifelong friendships. Fellow WOUBers Mike Rowe and Tom Starr are still some of Jantz's closest friends to this day and both were in his wedding.
Jantz graduated in 1987 and started applying for jobs. The stars aligned to give Jantz an opportunity to pursue his dream and work near his hometown.
"WUAB Channel 43, which was an independent station in Cleveland at the time, started a 10 p.m. newscast which was unique to the market," said Jantz. "I was friendly with the assistant to the news director. So, she would tell me when the news director was going to be in the office. I would show up at the station and wait in the lobby to talk with him. I was persistent without being annoying. Eventually he offered me a part-time job, and told me if they liked me, after a year they would hire me full time."
Jantz worked as a sports reporter for WUAB. He was hired full time and worked at the station for the next seven years.
"I believed in myself and that helped me get the job at WUAB," said Jantz. "But I also believe in luck. However, when luck finds you, you have to be ready to handle it. I was lucky but prepared for the opportunity because I worked my butt off at WOUB and Ohio University and was ready to take advantage of the luck."
In his role at WUAB, Jantz got to live out his childhood dream and cover Cleveland sports. He covered many major sporting events including the 1989 NBA playoffs where the Chicago Bulls' Michael Jordan made "the shot" over the Cleveland Cavaliers' Craig Ehlo to beat the Cavs and clinch the series. And in 1993, Jantz was on assignment covering the Cleveland Indians spring training in Florida, when players Steve Olin and Tim Crews were killed in a tragic boating accident.
"When Olin and Crews were killed, I went from being just the sports reporter, to being the lead news reporter every night for quite a while covering that story," said Jantz.
In 1994, Jantz was hired as the weekend sports anchor at WKYC in Cleveland, the NBC affiliate. With this new position, Jantz was able to continue doing what he loved in his hometown. But, after seven years at WKYC, Jantz decided it was time to make a change.
"My wife and I had started a family. We wanted to have a big family. And working as a sports reporter or anchor, I had to work nights, weekends, and holidays. I knew I wanted to be a father who was home on the evenings and weekends with my children so I could be really involved in their lives. So, when my oldest started kindergarten, I decided it was time to leave WKYC."
Jantz was hired as the digital media coordinator at Lorain County Community College, the place he started to pursue his broadcasting dream all those years ago.
"I found a career where I could still be a writer and tell stories," said Jantz. "At LCCC, I still get to be a storyteller but in a different way."
Jantz uses the skills he learned at WOUB to this day and says the experience he gained at the station was vital to his career.
"WOUB was irreplaceable. I can't put a price tag on it," said Jantz. "The professionals at WOUB gave us the confidence to go on the air and supported us, while also letting us make mistakes and learn from them. That can't be taught in the classroom. I had great professors at Ohio University. I loved my journalism law class with Tom Hodson. But the realness of the WOUB newsroom was an advanced compliment to the classroom. You were actually able to do it. The hands-on experience at WOUB can't be topped. I left Ohio University and WOUB very confident in my abilities and in myself."