WOUB helped lead Julie Winch to become a lead copywriter at Deloitte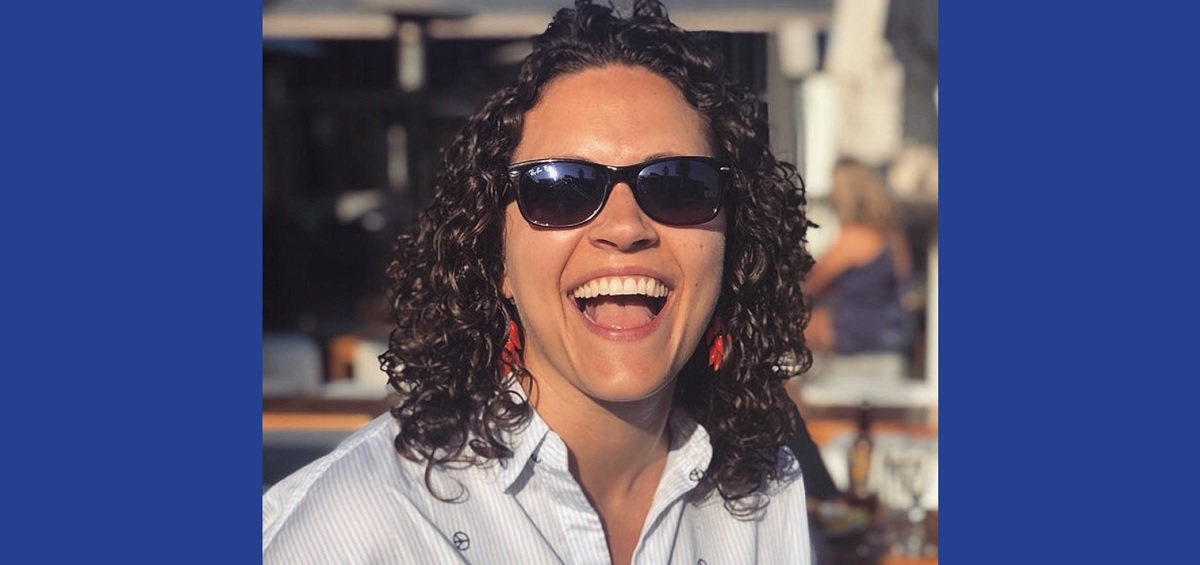 When Julie (Hartz) Winch came to Ohio University in 2005, she knew the value of hands-on experience and was ready to jump in with both feet at WOUB Public Media.
"My high school in Pittsburgh had a really robust TV broadcast journalism program," said Winch. "It was pretty advanced as far as the hands-on experience you could get while in high school. From working in that program, I learned that I loved writing, telling stories and being part of something bigger."
Winch chose Ohio University because of the reputation of the journalism program and the opportunities to put what she learned into practice by working at a PBS/NPR member station like WOUB.
"I knew that in order to figure out if I really liked something, I had to do it," said Winch. "As a journalism major, I was taking classes that were heavy in theory. So WOUB was the opportunity to do it and get that practical experience at a professional station on radio and television by doing all the things you couldn't learn in a textbook."
Winch worked her way up through the WOUB student professional development program, reporting, anchoring and producing for both radio and television. When she graduated in 2009, Winch decided to take all of the experience she had from WOUB and try to get a job at CNN.
"My sister lived in Atlanta, and we were really close. I wanted to move in with her," said Winch. "CNN was headquartered in Atlanta, so I applied to any job that I thought I could possibly do at CNN. It speaks to the WOUB experience, you are so well rounded at WOUB. You have to do it and learn it all. So, having all that experience and background empowered me to look at the opportunities at CNN. I threw spaghetti at the wall to see if something would stick and got a video archive associate position at CNN."
Winch was eventually promoted to the CNN live desk where she coordinated live shots and live programming, like shuttle launches and presidential debates. But, after five years her career went in a new direction.
"As much as I love news, especially at that level, it was daunting," said Winch. "I wanted to stretch beyond what I had learned there, and my husband and I were thinking about starting a family. So, I wanted a more predictable work life."
Winch accepted a position as the director of social media at Emory University. While in that role, Winch established herself as a leader in higher education social media.
"My first week as social media director, Emory University Hospital received the nation's first Ebola patients, propelling Emory into the international spotlight. I coordinated with multiple departments and divisions to formulate an effective communication plan and our social channels saw a tenfold increase in reach."
After two years at Emory, Winch got a job as a copywriter and content producer for an advertising agency and continued doing agency work in Colorado and California for the next four years. In 2020, she was hired at Deloitte, an international business consulting agency, as a lead copywriter.
"WOUB was a real commitment. You had to put the time in. The only way you would find success and really gain the value that WOUB offered was to really put the time in. WOUB laid the groundwork for my entire career."