Jenn Bowie named Associate Vice President of Alumni Relations and Annual Giving, Executive Director of the Ohio University Alumni Association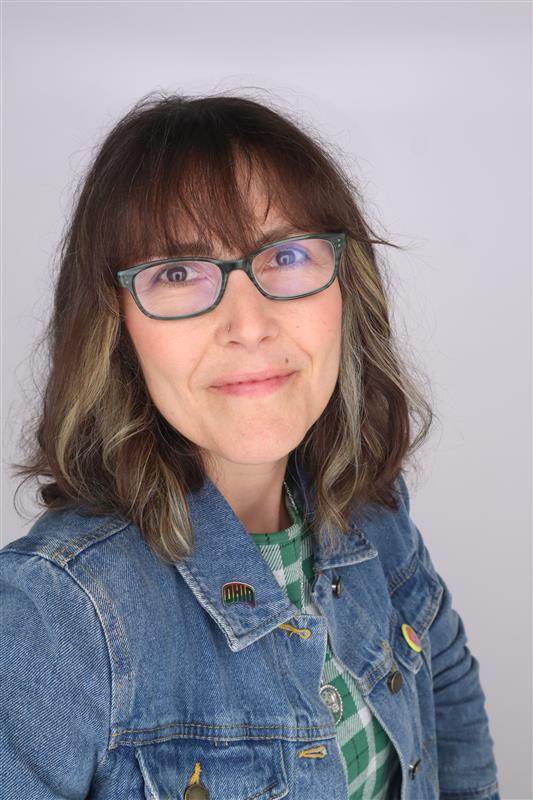 Ohio University has named Jenn Bowie as the Associate Vice President (AVP) of Alumni Relations and Annual Giving and Executive Director of the Ohio University Alumni Association (OUAA), effective June 1, 2023. Bowie, who has served in the interim AVP role since August of 2022, is a two-time Ohio University graduate who has worked in a variety of roles within University Advancement since 1999.
In this role with Alumni Relations and Annual Giving, Bowie will provide strategic direction for the University's alumni relations efforts and will implement programs, activities and services in order to build relationships and engage the University's more than 280,000 living alumni across the globe. As executive director of the OUAA, she will support and work alongside the 26-member OUAA Board of Directors, a diverse group of volunteers who represent the University's graduates. She also will oversee the annual giving efforts of OHIO which, on average, secure more than $5 million from 15,000+ donors each year in support of Ohio University students, faculty, programs and places.
"Jenn is a true Bobcat, and I can think of no better person for this role," said Nico Karagosian, Vice President for University Advancement and President and CEO of The Ohio University Foundation. "She has dedicated her career to Ohio University, and her diverse and vast skill set will continue to help shape the future of our alumni relations and annual giving efforts."
In addition to serving in the interim AVP role for the past 10 months, Bowie has also served as the chief of staff for University Advancement since 2018. Previously, she had been the assistant vice president of Advancement Communications and Marketing, and has held positions in annual giving, development, and alumni relations throughout her 20+ years at OHIO. Bowie received her bachelor's degree from the Scripps College of Communication in 1994 and her master's degree in communication from Scripps in 1999. She has also received the CASE Crystal Apple Award for Excellence in Teaching.
"Ohio University has had a piece of my heart for more than 30 years. I grew up on these bricks. I've made Athens my home and raised my family here—we just celebrated my husband's earning his Ph.D. and my daughter's earning her bachelor's from OHIO last month," said Bowie. "My life's story is wrapped up in this singular place (including marching in a lot of Homecoming parades). I'm grateful for this opportunity to serve my alma mater and my fellow graduates and look forward to hearing how OHIO has influenced their stories and to connecting with and supporting Bobcat alumni in all of the ways that they show their support, love, and gratitude for our OHIO. Hi-O!"