Leah (Dolby) Clarke is working her way up in Hollywood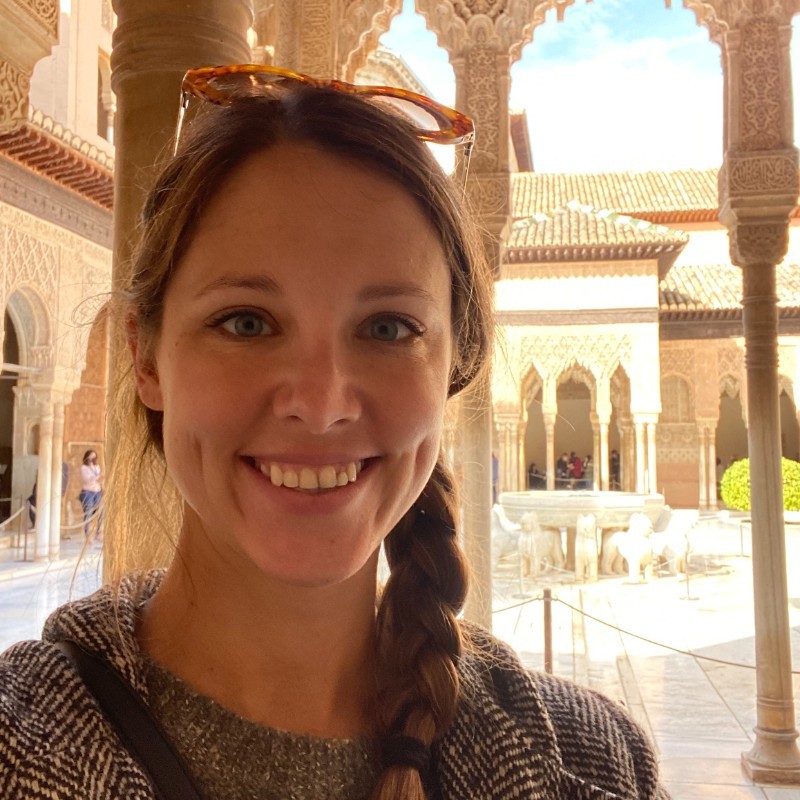 As a Director's Guild of America assistant director in Hollywood, Leah (Dolby) Clarke has had the opportunity to work for various networks and streaming platforms on narrative programs like "The Goldbergs," and "Star Trek: Picard." It's a career that she loves, and Clarke says she wouldn't be where she is today without Ohio University and WOUB.
"I think that by training in a number of different departments at WOUB and having the opportunity to get an understanding of the field while working and gaining confidence was critical," said Clarke. "I had to learn to think on my feet and work hard. I was able to transition to working in narrative TV because I knew how to collaborate with different departments and not to be too rigid. Also, Ohio University has an amazing alumni network out here in LA and that really helped me get my foot in the door."
Clarke grew up in DuBois, Pennsylvania. She knew she wanted to study video production and communications in college. When she visited Ohio University, she knew she had found her home.
"It just spoke to me with the rolling green hills and the red brick buildings. I instantly felt comfortable," said Clarke. "I never felt that I could see myself anywhere until I went to Ohio University."
During her on-campus visit, Clarke also met with Media Arts and Studies Professor Frederick Lewis.
"I knew I wanted to do video production and at the time I thought I wanted to do documentaries," said Clarke. "I loved the personal touch of being able to meet with someone like Fredrick Lewis whose interest and experience aligned with what I wanted. He was inviting and warm and willing to teach and share."
At the beginning of her freshman year, Clarke went to the Student Activities Fair and learned about the opportunities available for students to work at WOUB. 
"I was interested in trying different things in the field of video production," said Clarke. "So I wanted to explore what I could do at WOUB!"
Clarke worked as an editor on WOUB's high school football program, "Gridiron Glory," as well as technical director and director for WOUB's nightly local news program, "NewsWatch." She also did work on special local programs WOUB produced. So, when Clarke graduated in 2011, she was prepared for her first job as an operations technician at WBNS TV in Columbus.
"After working at WOUB for four years, I was well qualified to go right into TV news. I moved up pretty quickly," said Clarke. "But after several months, I decided to move out to the west coast and take a chance on working in fictional television."
Thanks to her Ohio University connections, that chance paid off. As a second assistant director, Clarke works with scheduling, running the sets, and working with different departments to make everything run smoothly for whatever program she is working on. And Clarke is breaking down barriers as a female leader in the industry.
"It's becoming more common for women to be assistant directors," she said. "It has historically been a white boys club, but it's becoming more and more common for women and people of color to get these jobs. Some of the best in the business I know are women."