Veronica Jennings finds intersection of environmental studies and electrical engineering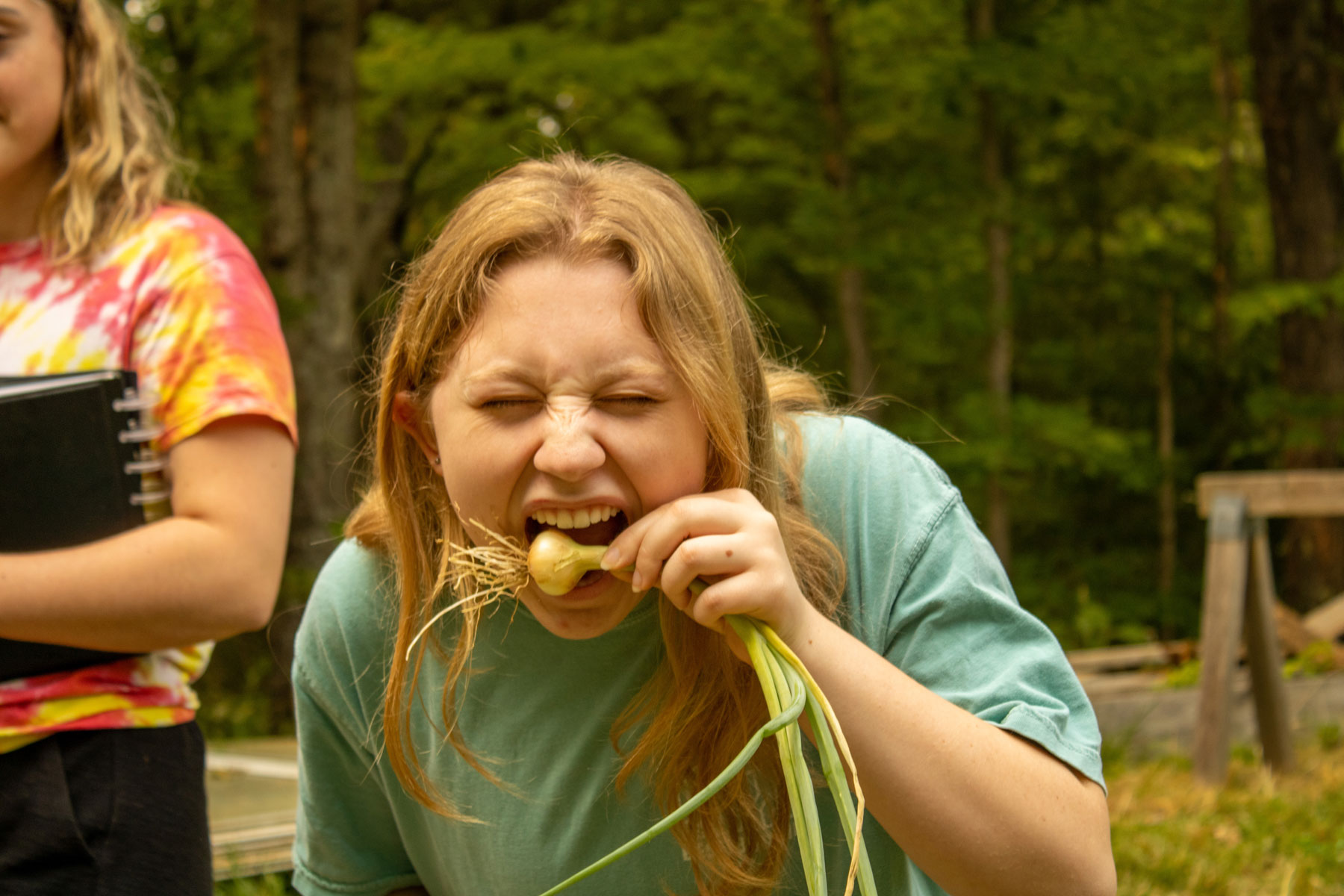 For Veronica Jennings, a second-year student majoring in electrical engineering and minoring in computer science, finding the intersection of environmental studies and her major proved challenging. When she discovered the Engineer-in-Residence program at Tenderfoot Learning Lab, however, she found ways to integrate environmental studies, electrical engineering and computer science into cohesive, hands-on projects.  
Located in Athens, Ohio, Tenderfoot Learning Lab aims to educate people on how to live and work sustainably, offering residential internship opportunities for students to immerse themselves into projects that allow them to diversify their skills in their areas of interest. While at Tenderfoot, Jennings had the opportunity to practice her skills in software engineering to develop Tenderfoot's web presence and apply her skills in electrical engineering to help design a solar power pond aeration system.  
"My teammate and I worked to create a user-friendly and marketable website. There were many trial and error occurrences throughout the process, but it ultimately added depth to my knowledge," Jennings said. 
In her first year at Ohio University, Jennings began developing her skills in various computer languages, which became useful when the opportunity to enhance Tenderfoot's website emerged. The hands-on experience with the website allowed Jennings to apply her skills in CSS to create mirrored web displays on both computer and mobile devices.  
In addition to utilizing her web development skills, Jennings also had the opportunity to address a potential problem with a pond on Tenderfoot's property — an algal bloom which was harming the pond's ecosystem. 
"We needed to make a pond aeration system that did not have high energy consumption and was eco-friendly. Solar power was chosen to be environmentally conscientious, adding an element of converting the power from a direct current to an alternating current. Thinking about all the parts and how they would interact with one another was challenging, but overall fulfilling after we solved the issue," Jennings said.  
In addition to honing her technical skills, Jennings gained experience collaborating with a team, many of whom came from different disciplinary backgrounds. This dynamic team setting allowed each student to brainstorm a variety of solutions to problems and collectively identify the best solution. While the students collaborated with one another, they also had the opportunity to live alongside each other and build invaluable personal and professional relationships.  
"There are a variety of projects to work on and so many life skills to learn at Tenderfoot that are beneficial to every student. Tenderfoot's program allows for a specialization of your craft while also improving general human skills," Jennings said.