Janet Hulm named interim dean of University Libraries
Published: August 10, 2023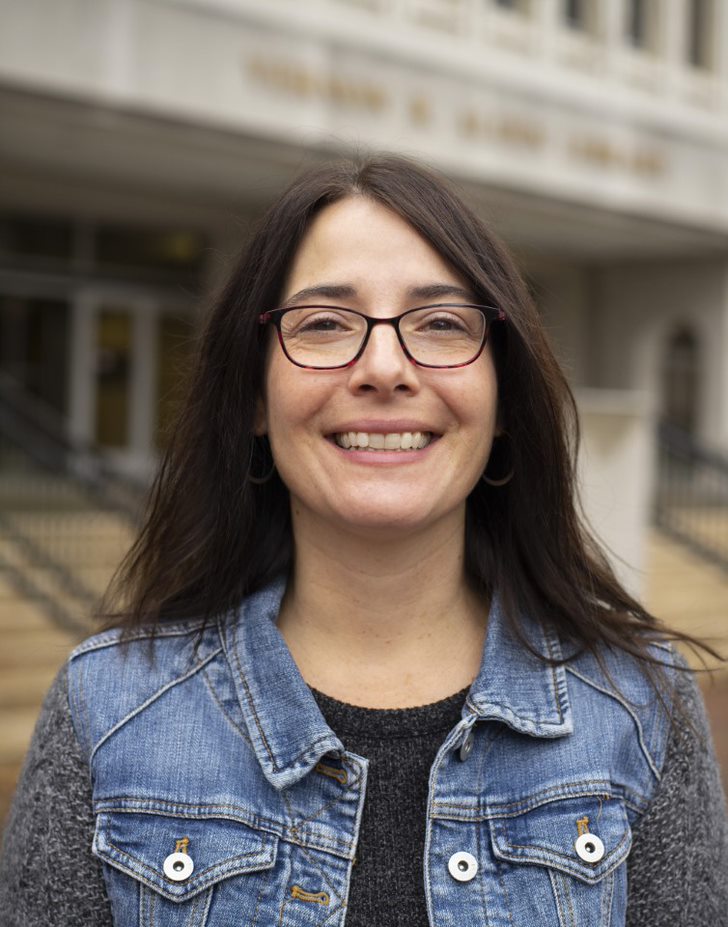 Ohio University Executive Vice President and Provost Dr. Elizabeth Sayrs has named Janet Hulm interim dean of University Libraries, effective Aug. 15.
The announcement follows current dean Neil Romanosky's decision to step down from the role. Romanosky has been recommended to the position of dean of libraries at Michigan State University.
This is the second time that Hulm has been named interim dean of University Libraries, as she previously held the position from January to August of 2019.
"I am grateful to Janet Hulm for her willingness to serve as the interim dean of University Libraries once again," Sayrs said. "She has the experience and knowledge needed for this important role, and I am looking forward to working with her."
Hulm currently serves as the assistant dean for collections and digitization strategies for University Libraries and has been with Ohio University since 2005. During her time with University Libraries, she has also held the positions of head of acquisitions and interim head of cataloging. Before coming to OHIO, she worked at the University of Iowa and Antioch College. 
Hulm is a member of the Association of Research Libraries' Research and Analytics Committee and previously served on the Center for Research Libraries' Collections and Service Policy Committee. She has also represented Ohio University on OhioLINK's Cooperative Information Resources Management policy team since 2014. In addition, she serves on the University Libraries' Diversity, Equity, Inclusion and Accessibility Committee and Luminaries Guiding Committee, and served on OHIO's Diversity, Equity, Inclusion, Accessibility and Belonging Faculty Affairs Council last year.
"I am honored to serve the University in this interim role," Hulm said. "The University Libraries staff members are among the most dedicated, innovative and collaborative individuals I've ever worked with – they amaze me every day. Because of them, our services and programs will continue to thrive as we prepare for a new dean."
Hulm earned a Master of Library Science degree from Kent State University and a Bachelor of Arts Degree in Anthropology from Antioch College. 
"Neil Romanosky did an outstanding job leading University Libraries since 2019," Sayrs said. "His work during a unique and challenging time for higher education was crucial, and we wish him well in his new role."
Hulm will serve as interim dean until a permanent dean is named.