Employee well-being programming for September
Published: September 10, 2023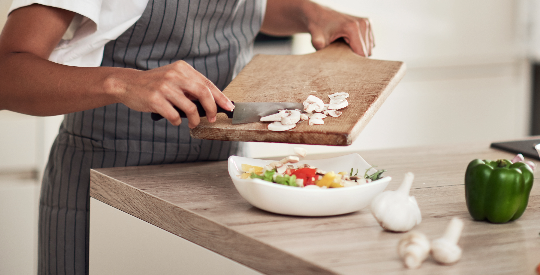 A variety of new and returning well-being programs are being made available at no cost to Ohio University employees this fall.
Upcoming programs include: 
Restorative Yoga: Open to OHIO employees only. Employees are invited to join WellWorks for weekly Restorative Yoga on Tuesdays at 6:30 p.m. Advance registration is required each week. Use SSO to log-in to the portal and register. 
Register for one or more classes.
Risk Reduction: This cohort-based behavior change program offers a variety of programming on movement, nutrition, stress management and joy. Cohort meetings will occur via Teams. Participants can also schedule personal training, nutrition counseling and self-guided programming to fit their unique schedules. The next cohort will meet on Tuesdays at noon, beginning Sept. 19.  
Learn More about Risk Reduction
Register for Risk Reduction
Practical Nutrition: Benefits-eligible employees and their spouses/partners can participate in this cohort-based, multi-week support program led by a registered dietitian nutritionist.  In this program, participants will meet bi-weekly via Teams, where Registered Dietitian Louise Cruz, RDN, LD, will present on specific nutrition topics. This will then be followed by pre-recorded food demonstrations to support the topic. Participants will receive recipes after each presentation and will be encouraged to share their own recipes with the group. The next cohort will meet on Mondays at noon, beginning Sept. 25 (ending Oct. 30).
Learn more about Practical Nutrition
Register for Practical Nutrition
Biometric Health Screenings: Benefits participating employees and their benefits enrolled spouses/partners can earn $60 each by taking part in a biometric health screening. There are three screening options (Workhealth Athens appointments, physician screening form, and on-campus events). 
Learn more about Biometric Health Screenings
How to Dance Hip Hop: Looking for something a bit higher energy? Check out the specialty class on "How to Dance Hip Hop."  You will learn different moves of the style of hip hop along with choreography from the instructor. These moves will make you sweat and feel amazing. The five-week class is friendly to all skill levels, from new to experts. The cost is $50 for WellWorks members/$65 for non-members. 
Register for Hip Hop