OHIO's 100% online nursing degree maintains top ranking: #1 RN to BSN program in the U.S. among public universities
Published: November 17, 2023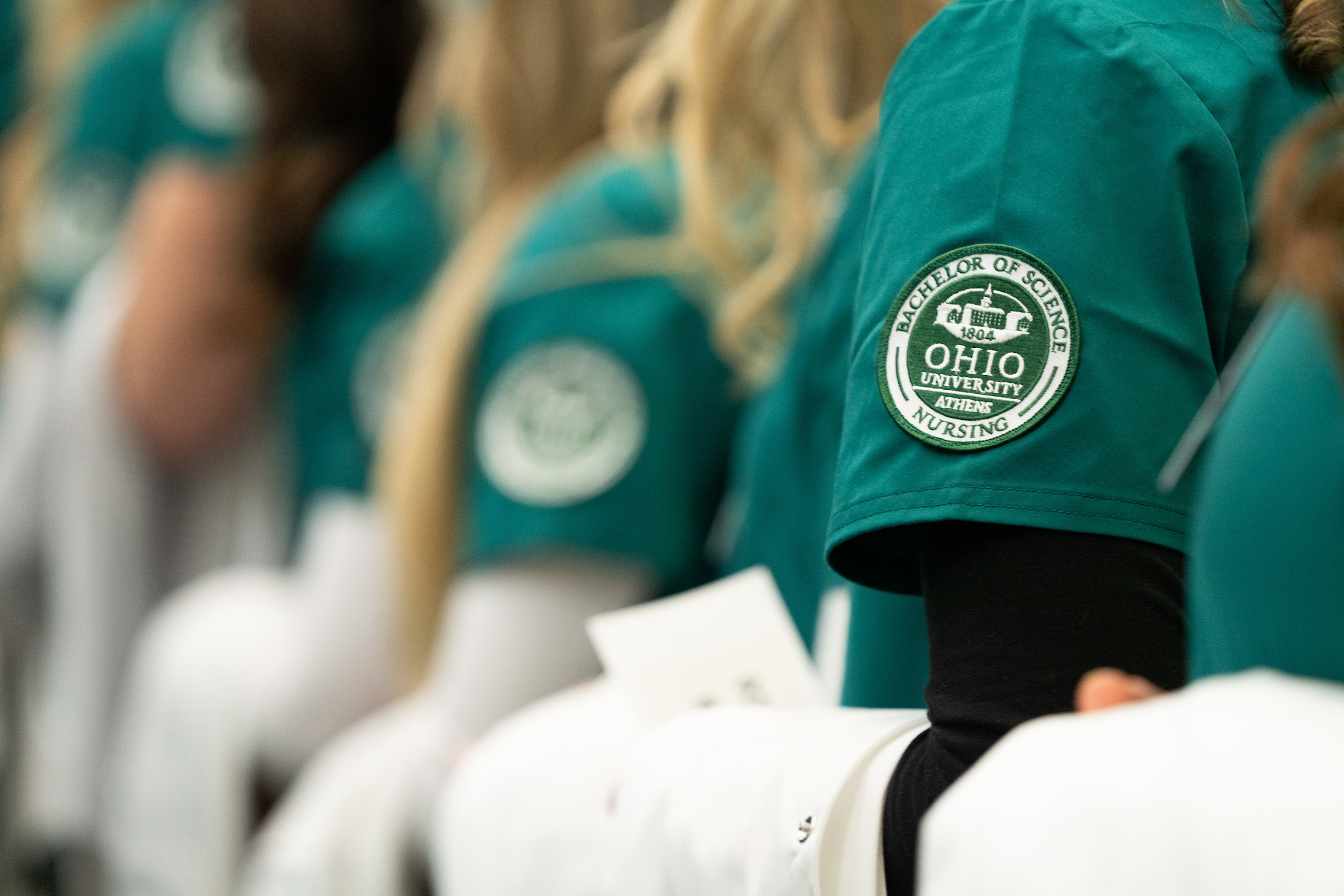 Joe Timmerman
Ohio University's RN to BSN Nursing Program has once again secured a top spot in the nation, maintaining its ranking of #1 among public schools, and second overall in the United States, by "allnurses," a digital nursing community that aims to provide mentorship to those seeking a career in nursing.
"We are thrilled to see Ohio University's RN to BSN Nursing Program maintain its strong standing in the 'allnurses' rankings," said Dr. Mashawna Hamilton, associate director of Online RN to BSN and associate professor, Ohio University School of Nursing. "This recognition is a testament to the dedication of our faculty, staff, and students, who are committed to providing an exceptional online learning experience that empowers nurses to advance their careers."
The ranking cited the program's post-graduation employment rate of 93% and admission rate as reasons for the program's high standing. It also specifically mentioned the OHIO's RN to BSN program's affordability, stating it is one of the most affordable online RN to BSN programs within the United States, allowing nursing students to further their education, and career, without breaking the bank.
To determine the program's ranking, "allnurses" crunched graduation rates, student-faculty ratio, price, mode, duration, admission rates and scores from the NCLEX examination, a national examination for licensing of nurses in the United States.
A flexible and affordable nursing degree program
Ohio University's award-winning, fully online RN to BSN program prides itself on both its flexibility and affordability making it one of the best online BSN programs available. Because the program is designed for nurses already working in the field, students enrolled in the program can graduate in as little as a year, and, because it is completely online, they can do so while maintaining a full-time working schedule.
Nurses with an associate degree often qualify for entry-level positions in the field. However, advancing from an RN or ADN to BSN not only enhances their knowledge and skills but also positions them for higher career entry and advancement, as well as higher salaries.
OHIO's School of Nursing, consistently ranked among the best in the country by respected educational evaluation platforms. Niche, a popular education and lifestyle resource website selected OHIO as the best nursing school in the state. The school is also ranked as a top BSN program in the country by U.S. News and World Report noting its innovative and accessible programs.
The School of Nursing is part of the College of Health Sciences and Professions, one of the largest health sciences colleges in the country according to the Chronicle of Higher Education.
Ohio's health care workforce is further supported by Ohio University's Heritage College of Osteopathic Medicine, which was recently ranked among the top 50 medical schools in the country by U.S. News & World Report. Learn more at ohio.edu/health. 
This article was originally published on May 16, 2023. Last updated on Nov. 17, 2023.