Innovation Center provides support to startups and entrepreneurs impacted by COVID-19
Published: April 14, 2020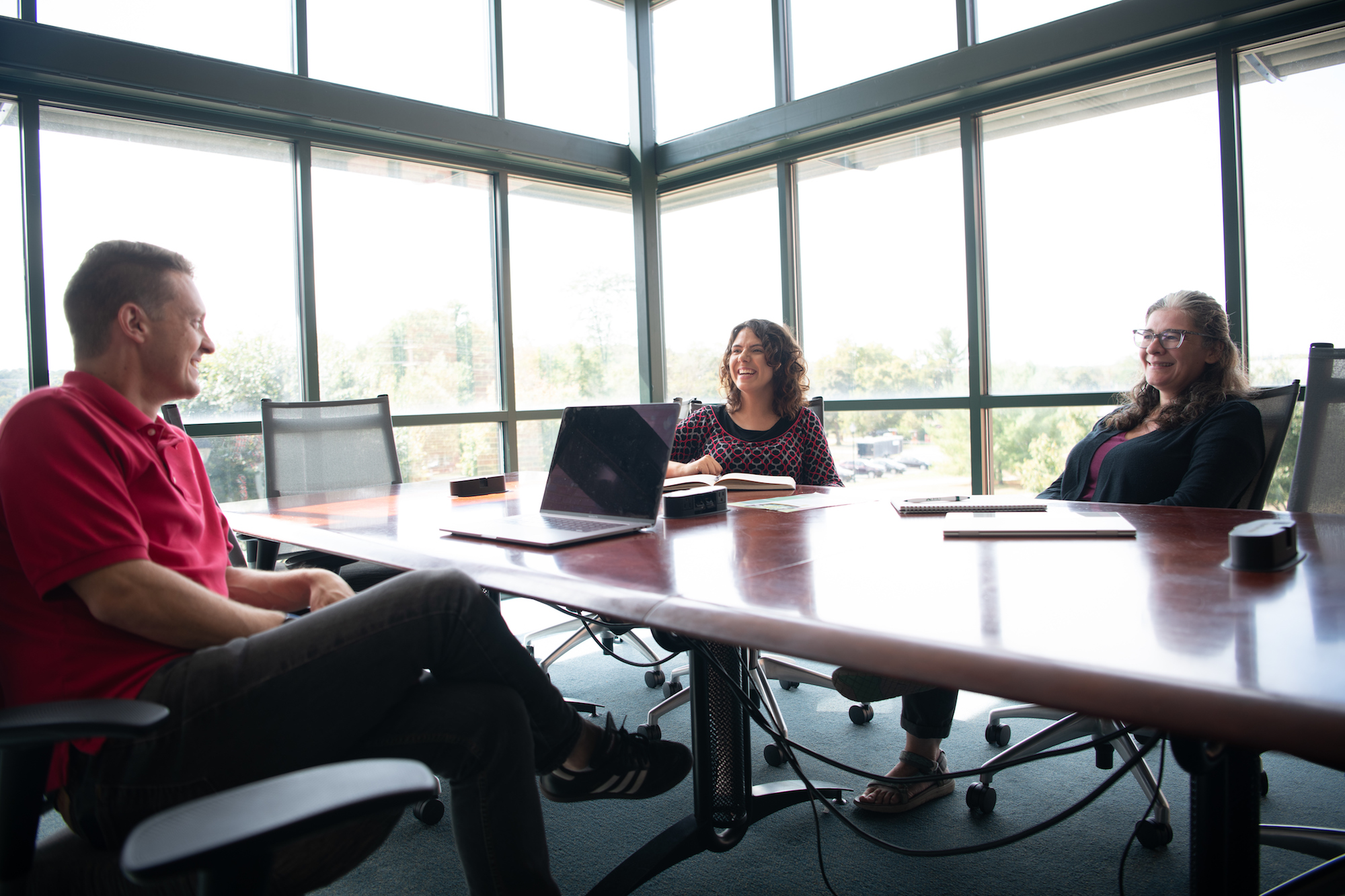 Ohio University's Innovation Center has focused its efforts in the last several weeks on helping local entrepreneurs navigate the COVID-19 pandemic and response. 
The small business incubator has remained open to support its on-site essential businesses and is maintaining safe operations. The center is providing virtual business development support to current clients, as well as additive manufacturing (3D printing) design and product development assistance. 
"In this situation, the Innovation Center's mission to provide business services, resources, flexible facilities and programming, resulting in a prosperous region, is more important than ever," said Stacy Strauss, director of the Innovation Center. "This pandemic has already expedited and made more urgent the global shift toward the innovation economy."
The small business incubator has fielded a high volume of calls from company owners and entrepreneurs seeking information about business assistance programs; advice on how to manage their business through the pandemic; guidance on how to develop new product lines; expertise on how to design specifications for the manufacturing of personal protective equipment (PPE); and the availability of office and lab space for new and existing essential businesses. 
"The Innovation Center leadership and staff have played a vital role in enabling our business during these trying times," said Nick Henderson, CEO of InfinixBio, an Innovation Center client. "They go far beyond the call of duty and provide outstanding resources that help us operate our essential service, grow and fund our business. During the pandemic, they continued to assist us while safeguarding clients and staff, and we greatly appreciate all their effort and commitment."
Innovation Center client Nature's Magic has utilized the incubator's expertise and facilities to pursue a new product line.
"The Innovation Center has been instrumental in helping Nature's Magic sustain growth during this trying time. They have assisted in the process of applying through the FDA to produce hand sanitizer, securing key ingredients and moving me into a lab space to accommodate production," said Danielle Young, owner of Nature's Magic. 
The Innovation Center also has been promoting its virtual membership option, which allows entrepreneurs to take advantage of its business development support, science sector industry expertise, connections, cost-savings and additive manufacturing resources without using dedicated physical space. Essential businesses, as deemed by the State of Ohio order, also may apply to utilize on-site space during this pandemic. 
The incubator is continuing to host workshops—now all virtual—for entrepreneurs and innovators interested in developing new ventures. The next event, the IDEAtion Workshop, will be held on Thurs., April 16. Future events can be found here.
In addition, the Innovation Center has been helping graduates and industry partners of its program, such as RXQ Compounding, Quidel, Inc., and Global Cooling, Inc., share information about immediate job openings within their companies.
"We are proud to assist companies throughout Southeast Ohio with their own operations, evolutions and capacity to that end," Strauss said. "Although crippling for some businesses, this crisis can and should advance other businesses' movement toward e-commerce or other shifts in revenue models and/or product lines that can benefit the success of those businesses long-term."