Peer tutoring helps OHIO students navigate academic, online learning challenges
Published: February 17, 2021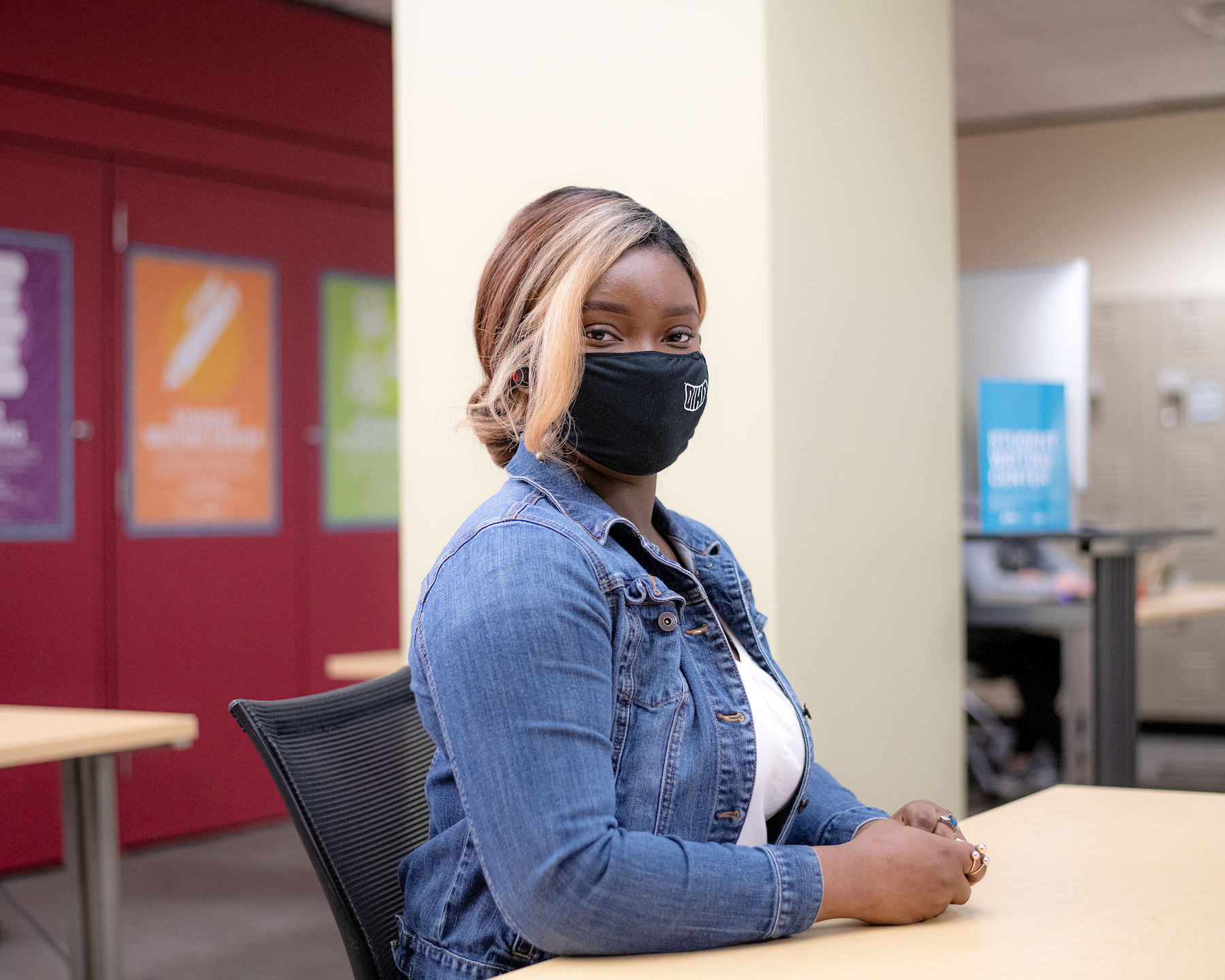 Rich-Joseph Facun, University Communications and Marketing
Learning may look different this school year, but students can still utilize university resources to get assistance with their classes. Whether students need help with math homework or are having trouble navigating Blackboard, peer tutors can walk fellow students through the process. 
Peer tutoring is available at no cost for students enrolled at any OHIO campus. The process is designed for students to gain insight on courses from other students who have been in their shoes. 
In an effort to serve students who are primarily learning online, Ohio University's Academic Achievement Center moved their tutoring services to an online platform. Students and tutors meet via Teams. 
This year, the center is also offering Online Learning Navigation to help Ohio University students adjust and adapt to the virtual classroom with assistance in Microsoft Teams, Zoom, Blackboard and other online educational platforms. Online Learning Navigation can be a helpful resource for any student struggling with learning online.  
Dr. Elizabeth Fallon, director of academic assistance, recommends that students seeking tutoring set up a weekly appointment for the course in which they need help. This ensures that the student does not fall behind in the class and schedules time to work on the material outside of class. For example, a subject that many students seek assistance in is mathematics. Fallon notes that weekly tutoring with a math course has been proven to help students better grasp content.
Lillian Stephens is an Ohio University first-year student who has been learning virtually from Amesville, Ohio, this year. Stephens majors in mechanical engineering and has utilized tutoring for chemistry, calculus and physics. She accesses tutoring several times a week and feels that it helps her grasp difficult content better. Her tutors have helped her find a personalized approach to navigate her courses. 
"It's easier to learn from someone who has recently gone through the topics and knows it from a student perspective," Stephens said. 
Stephens plans on utilizing peer tutoring during future semesters, whether classes are in-person or online.
In addition to providing academic help to OHIO students, peer tutors benefit from the experience as well. 
Brett Bussert, a biological sciences major who graduated in December, served as a peer tutor for several years. He aims to one day be a physician and feels that tutoring gives him valuable experience with helping others. Since he has always enjoyed teaching other people, Bussert was glad for the opportunity to become a tutor at Ohio University. He put his science background to work tutoring biology, chemistry and physics, and sometimes psychology and philosophy. 
He noted that most of time, students seeking tutoring struggle more with study skills and organization of the course rather than the material. Bussert has gained as much as he has taught through serving as a peer tutor. "When you're trying to help another student with their class, you find out ways you can help yourself," he said.  
A senior studying accounting, Temiloluwa Olubakinde has been a peer tutor since her first year at OHIO when she was looking for a job on campus and came across the Academic Achievement Center's posting for student tutors. She has gained a great deal from the program, and primarily tutors in accounting and Quantitative Business Analytics courses. 
When asked what she has learned from being a peer tutor, Olubakinde said, "I learned to be more patient and understanding. Tutoring is a great opportunity to understand yourself more as you interact with different people. Through tutoring, I am more confident with meeting new people and interacting with them for a main purpose. I am now able to handle conversations geared toward achieving a goal as well as creating an environment for healthy growth." 
Students can sign up for peer tutoring services at www.ohio.edu/uc/aac/tutoring-services. They can also call or email the Academic Achievement Center at (740) 566-8888 or tutoring@ohio.edu to set up appointments. 
The Academic Achievement Center also offers guidance with non-course related work. The Student Writing Center assists with writing assignments, scholarship essays and professional documents such as cover letters and resumes. 
The Academic Achievement Center will be hiring peer tutors for fall semester beginning in March. Prospective tutors must have taken the class which they plan to tutor, received at least a B+ in the course and have maintained a 3.0 GPA or higher. The position is paid, and tutors undergo training prior to starting. Student tutors must be interested in helping fellow students succeed in their coursework. 
To apply, visit http://www.ohiouniversityjobs.com/postings/35460. Questions may be addressed to the Academic Achievement Center at (740) 566-8888 or aac@ohio.edu.