OHIO Innovation Center boasts another year of job growth, economic impact in 2020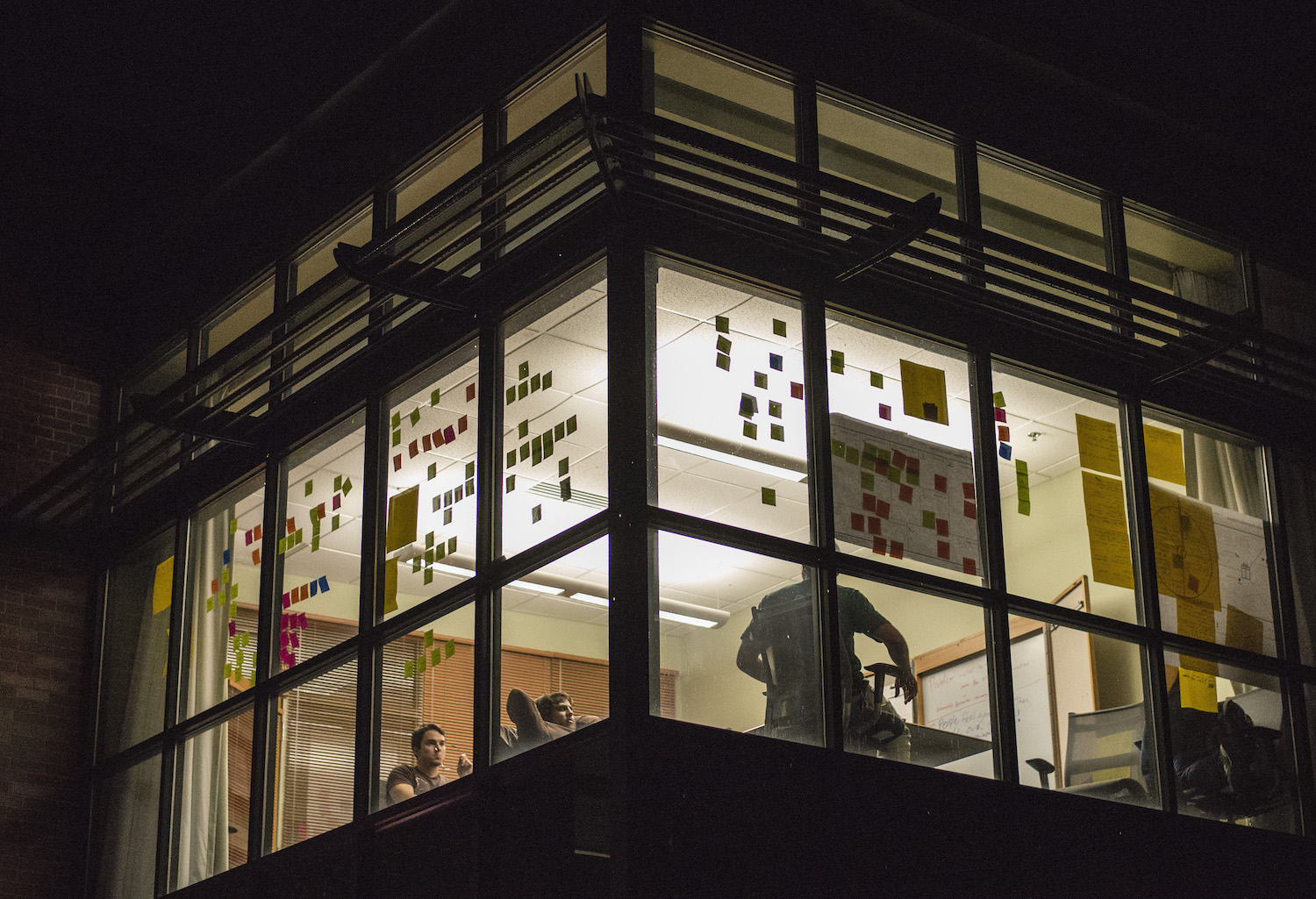 Ohio University's Innovation Center supported 269 jobs that generated an estimated $23 million in employee compensation in Athens County in 2020, according to a new economic impact report. 
Over the last seven years, the business incubator's job creation numbers have increased 145 percent, and employee compensation generated from its client companies is up 278 percent.
"Ohio University takes great pride in the Innovation Center's efforts to build and support new businesses in southeastern Ohio," Ohio University President Hugh Sherman said. "This work is vital to the development of our region, and I commend for their continued efforts to support local businesses during these challenging times." 
The Innovation Center's economic impact figures represent the number of jobs created directly, indirectly or induced by the Innovation Center businesses, which also generated an estimated $62 million in total economic output. 
Stacy Strauss, director of the Innovation Center, is especially proud of these numbers given the challenges that arose for businesses in 2020. 
"We are very proud of the efforts made by our companies during what was an incredibly difficult year," said Strauss. "These numbers reflect a commitment on behalf of our companies to not only survive but thrive in a global pandemic. Additionally, many of our clients developed new product lines or launched other initiatives to combat the negative effects of COVID-19."
The release of the economic impact report follows the announcements of three major grant awards from federal agencies to the Innovation Center. The center attracted over $3.5 million dollars from the Economic Development Administration, the Appalachian Regional Commission and the United State Department of Agriculture in the last two years. 
In 2019, the InBIA named the Innovation Center the Rural-Based Entrepreneurship Center of the Year and bestowed it with the Randall M. Whaley Incubator of the Year Award, the association's highest honor. 
The Innovation Center, part of Ohio University's technology commercialization and entrepreneurial ecosystem, has supported entrepreneurs in southeastern Ohio since 1983 by providing business coaching and space, including laboratories, for startups at its facility at 340 W. State St., Athens. It also provides virtual business support and networking services to university and regional entrepreneurs. 
The 2020 economic impact analysis was developed by Athens County Economic Development Council utilizing JobsEQ, a software for computing economic impact. The full report is available online on the Innovation Center website: www.ohio.edu/innovation.