Yeong Kim studies Japan's bid to host the 2030 Olympics, spends summer at Chubu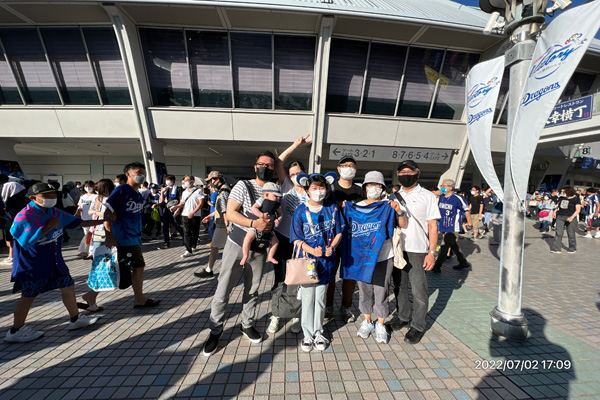 As Japan awaits a decision on whether its city of Sapporo will get to host the 2030 Winter Olympics, Yeong-Hyun Kim spent the summer in Japan researching both the lure and the urban impact of being an Olympic venue.
"After the pandemic-marred Tokyo 2020, you would assume that the public support for hosting international sporting competitions would be minimal. Well, Japan is going for the 2030 Winter Olympics, and the city of Sapporo is holding their breath this summer for the IOC (International Olympic Committee) decision on the host city," Kim, associate professor of Geography in the College of Arts & Sciences, said.
Kim's trip to Japan, delayed for two years due to the pandemic, featured serving as the 2022 Kohei Miura Visiting Professor at Chubu University, a university whose relationship with OHIO dates back to 1973, from May 6 to July 31.
At Chubu, Kim met three of her former students from the M.A. in International Studies program, had an office down the hall from five other OHIO alumni teaching in the Ohio Program for English Languages (OPELT), talked to an engineering professor, Hironobu Fujiyoshi, who will be coming to OHIO this fall as a Robert Glidden Visiting Professor, and met with a group of Chubu students who were just returning from their study abroad in Athens.
Kohei Miura Visiting Professors are expected to engage in an active program of scholarship, and Kim's research took her to three other cities in Japan to delve into the practical and political aspects of hosting the Olympics. Economic geography and world-city politics are among her research interests.
"I visited former Olympic sites in Tokyo (1964 and 2021), Nagano (1998 Winter), and Sapporo (1972 Winter) to see how the stadium and other facilities are being used, talking to the officials about whether any of their sports facilities have so-called under-used white elephant problems, and analyzing local media coverage of Sapporo's bid to host another Olympics," Kim said.
In the past four years, East Asian nations have hosted the "Triple Asian Olympics" (2018 PyeongChang, 2020 Tokyo, and 2022 Beijing), and this year Sapporo is celebrating its 50th anniversary of the 1972 Olympics while waiting for the IOC's decision. Vancouver, Canada, is the other city in the running.
"Each of these host cities had its own share of anti-Olympic protests and public outcries over cost overruns, scandals, and many other issues. But then, the public seems to forget all those negative things once the opening ceremony starts and medals are won," Kim said. "And they like the idea of hosting global events on their soil and boosting their presence in the world economy and culture. Due to the pandemic, 2020 Tokyo was particularly expensive to host with little tourist income to go around. But the Japanese government and public seem to think that the country should host another Olympics so that they could make up for the loss in 2020 Tokyo."