OHIO viscom student explores community journalism while interning for Lincoln County Record
Published: September 28, 2022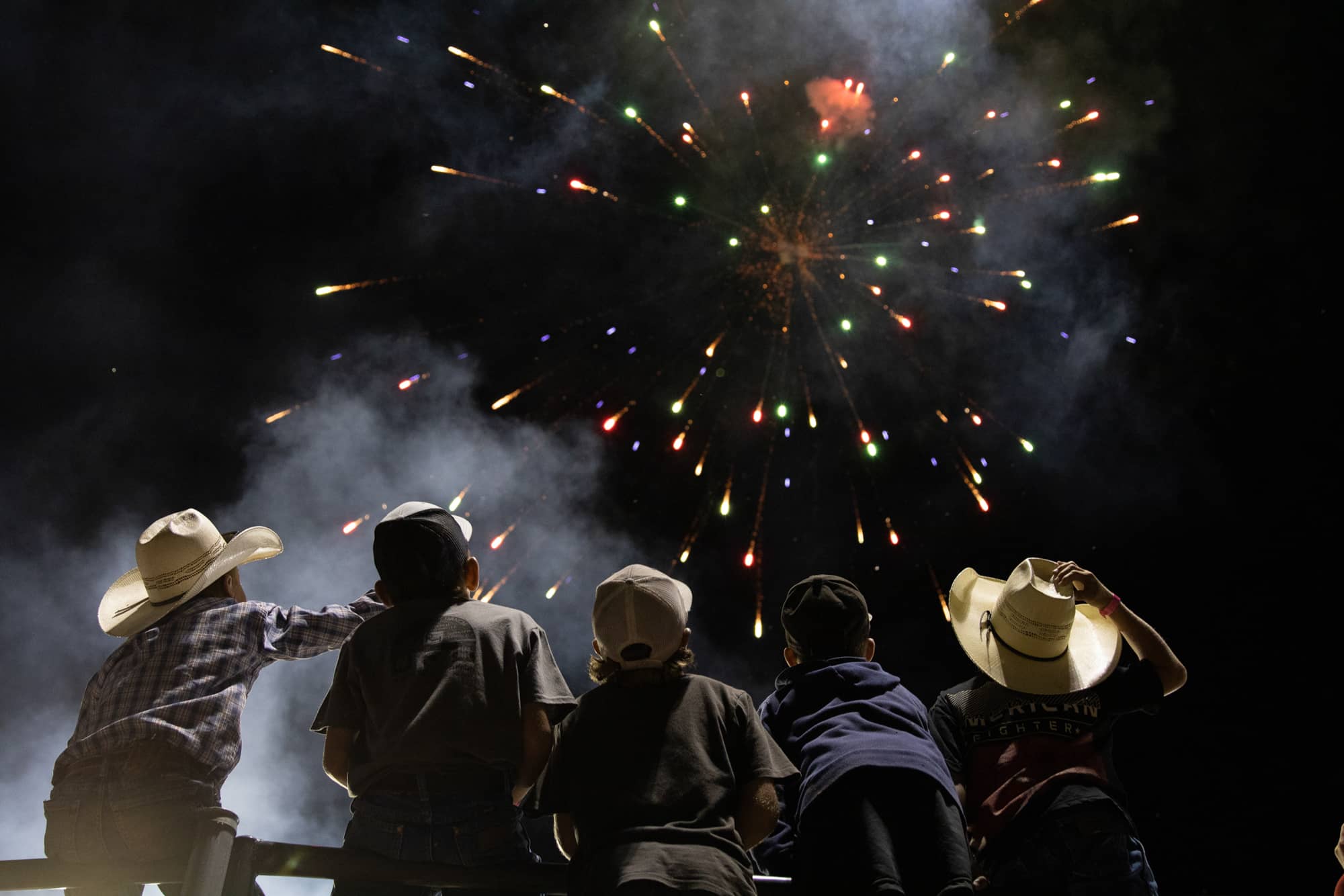 Though the county of Lincoln County, Nevada, with a population of around 5,000 may seem small on the surface, it was robust with newsworthy topics for Leslie Ostronic to explore over the summer. Covering the area for the Lincoln County Record taught Ostronic what community journalism is all about.
"Honestly, every week all my stories I felt were interesting," Ostronic said. "I think a lot of people expected since I was in the middle of nowhere, there wouldn't be much. But there was so much. I was always interested in my stories."
The senior photojournalism major spent the summer residing in Nevada, traveling across the county's four major towns to report on stories.
Upon being selected for the position, her editor placed an ad in the paper for summer housing, where she was able to experience a taste of the Nevada lifestyle.
"I ended up staying with a hunter and his son," she said. "He is a master guide, and so has a lot of extra space because he hosts the hunters during the season. So, I just got one of the rooms and then they showed me around the country a lot. They know so much about the land."
From learning about local businesses, meeting community members, to even having the chance to be an extra in an 1800s Western documentary, Ostronic's experience in Lincoln County was nothing short of immersive.
Sean FitzSimons, left, speaks to Jeffrey MacBurnie during filming an 1800s western
documentary on Friday, June 24, 2022, at Mount Wilson Ranch in Mt. Wilson, Nevada.
A steer is roped during the Ranch Rodeo, part of the Lincoln County Fair and Rodeo, on
Thursday, Aug. 11, 2022, in Panaca, Nevada.
Sharron Faehling, background, Tim Umina, left, and Bill Merfy, right, wait outside of
Christ Episcopal Church during the filming of an 1800s western documentary on Friday, June
24, 2022, in Pioche, Nevada.
"A group from St. George came and filmed two scenes for an 1800s Western documentary," Ostronic said. "That was really fun because I wasn't just covering it, I also was an extra in it, which was so much fun. It was kind of how community journalism works, which I like about it – I got to be a part of it, cover it and meet some pretty awesome people through that."
Throughout the internship, Ostronic was able to expand her network and enhance her overall journalism skills.
"I also made connections with other photographers while out there," she said. "Through that ad in the paper, I had a sports photographer from Vegas reach out and he let me borrow another camera body and some lenses for the summer which was pretty cool."
Though Ostronic is a photojournalism major, she gained immense experience by writing all her stories during the summer.
"It helped me learn to try to tie the photos into what the writing is going to be saying," she said.
When she was not in the field getting story coverage, Ostronic spent the rest of her time interning at the Kershaw-Ryan State Park.
"If I wasn't working on a story or talking to people or at an event, I was usually at the state park working. I was doing a lot of hiking and designing and things like that for that state park," Ostronic said.
She even designed the park's updated maps.
As her experience drew to a close, Ostronic appreciated every individual she interviewed over the course of the summer.
"The fair and rodeo was like my last hurrah, which was a lot of fun. Everybody I knew from all of the stories that I had done over the summer were there," she recalled. "It was just cool to see everybody that I had met all in one place at the end of the summer."
Grant Yardley is helped through the timing gate so his teammate can start their lap during
the P-Wee team race at the Pioche Grand Prix in Pioche, Nevada, on Sunday, June 12,
2022.
Two boys watch the Independence Day fair through the photo stand-in in Alamo,
Nevada, on Monday, July 4, 2022.
The passions that she found in Nevada last beyond the end of her summer internship. Her hope is to return to the area and apply to Nevada news stations for potential full-time jobs upon graduating. She also hopes to pursue long-term stories on topics that she discovered over her time interning, two of which include the Downwinders Compensation Act and the wild horses controversy.
"The downwinders are the group of people affected by the Nevada Test Site which was running in the '50s and '60s Those people were exposed to a lot of radiation, and a lot of them are having effects with cancer and diseases," she explained.
Lincoln is one of the closest downwind counties, which is part of Ostronic's interest in the subject, along with the population being overlooked. She has met with some of the people affected and hopes to create a photo essay.
No stranger to the outdoors, Ostronic was also exposed to wild land firefighting while in Lincoln County. This is crucial to minimizing the spread of wildfires. It involves trench digging and cutting down trees to stop the path of the fire.
"I'm probably going to do that next summer while I continue to look at what jobs open up and where I want to take my degree. I think summer 2023, I'll be wild land firefighting out there in the area," she said.
Boys relax in a fire hose pool after the Money Scramble on Saturday, July 23, 2022, in
the Lincoln County High School parking lot in Panaca, Nevada.
Originally from Kansas, Ostronic chose OHIO primarily for the visual communications program, which she credits to providing her an abundance of knowledge about the field.
"It's taught me a lot. I think that their strong emphasis on ethics is very important with photojournalism. I think they really do push you, and you learn that pressure creates good work. I've had a lot of really good conversations with faculty when things come up, whether it is with ethics or obstacles with projects," she said. "They push you in the right direction."
Ostronic is a Margaret Boyd scholar and a part of the Ohio Honors Program. She fuels her passion for nature by working for OHIO Outdoor Pursuits and attends many trips. She also serves as the social chair for the women's rugby team and as a member of the National Press Photographers Association at Ohio University. 
 
A portrait of Jim Wilkin, 78, owner of Jim Wilkin Trucking, in his favorite truck, a 2000
Peterbilt named "Big Red" in Panaca, Nevada, on Friday, June 10, 2022. "I wouldn't
trade this one for a brand-new one," said Jim.
Melissa Clary speaks with friends while looking at the Gem Theater sign after the Gem
Theater marquee lighting ceremony on Saturday, June 25, 2022, in Pioche, Nevada. The
theater has not shown a movie since 2002. Clary bought the theater in 2020 and hopes it
will open within the next five years.
A deer is seen with a spotlight by hunters on July 20, 2022, in Caliente, Nevada.